Welcome to Nashville!
July 28, 2021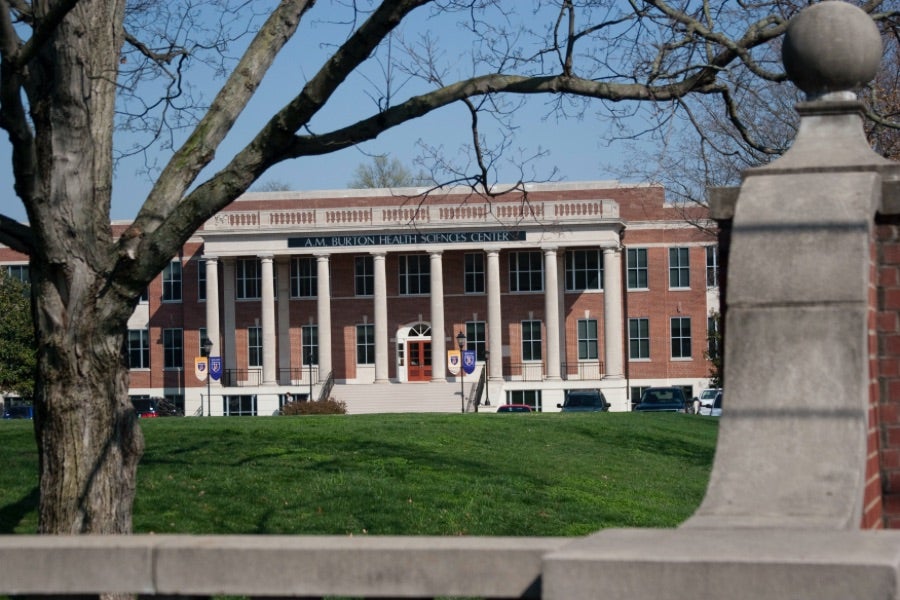 In just a few weeks, the Lipscomb University College of Pharmacy will welcome back its faculty, student body, and the newly-minted class of 2025. Over the summer, the A.M. Burton Health Sciences Center gets pretty quiet. We miss our students! Since the majority of our interview days over the last year were held virtually, several students from the incoming class will be visiting our campus and Nashville for the very first time! In this blog, I'll do my best to give you an overview of life in Music City: what to do, where to eat, and a few pieces of advice.      
A Little About Me and A Lot About Nashville   
           I moved to Nashville from a small town in December of 2019, right after I got married. Growing up, I visited the city and surrounding areas often, as I only lived about 45 minutes away. But moving here was still a culture shock. In the town where I grew up, the food scene was a Subway. For entertainment, I read every book imaginable because there was nothing else to do. It is so exciting to be in a city where I don't have to drive 30 minutes to get to a Walmart or Taco Bell.
           Music City is rightly named; there are dozens of concert venues downtown and in outlying communities. Don't worry if you're not the biggest fan of country music; artists representing practically every musical genre pass through Nashville. Some of the bigger venues are Bridgestone Arena, Ascend Amphitheater, Ryman Auditorium, and the legendary Grand Ole Opry. The Schermerhorn Symphony Center is another fantastic concert hall, boasting the Grammy Award-winning Nashville Symphony. You're sure to see a great show in any of these venues, but my personal favorite is the Ascend Amphitheater, a huge outdoor space next to Riverfront Park in downtown. You have the option of purchasing stadium seats, which are closer to the stage, or lawn seats that are a little further from the stage, but in my opinion, give you a better experience. They are cheaper and less hassle, and patrons can bring their own tarps and blankets to spread out if they don't want to rent lawn chairs. The stage is easy to see from anywhere, and there are gigantic screens set up next to the stage so you don't miss any of the action.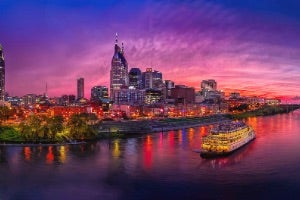 If you have a conversation with me that lasts for more than five minutes, you will likely learn that I am a huge nerd and a huge foodie. While I would be more than happy to talk to anyone about Dungeons and Dragons and the 1979 blockbuster hit, Alien, I expect most people would rather hear food and restaurant recommendations. I'm willing to try any food once, and since Nashville has such a diverse and thriving food scene, I've been able to exercise that philosophy a lot in the last year. Thank you, Doordash.
           We should start with Nashville's most iconic dish: Nashville hot chicken. While every hot chicken place you go to will have a different story of how this Music City staple came to be, I believe one restaurant has a true claim to the fame: Prince's Hot Chicken. While Bolton's Spicy Chicken and Fish and Hattie B's have popular and tasty iterations of the dish, Prince's Hot Chicken Shack, which now has two locations and a food truck, has been spicing up the community since 1945. In the last 30 years, hot chicken has become a nationwide phenomenon. Traditional Nashville hot chicken is made with a dry spice; if you try some that's dripping with sauce, you're in the wrong place. If you find yourself in downtown and are itching to try some of the legendary poultry, the Assembly Food Hall at Fifth and Broadway boasts a Prince's Hot Chicken stand, as well as several other local staples.
           About five minutes from campus is the 12 South neighborhood of Nashville, one of my absolute favorite places in town. There are several places to shop, hang out, eat, and drink some coffee without the crowds you'll find downtown. If you find yourself needing a break from studying, you're only a quick car or bike ride from sipping a delicious Monkey Mocha from Frothy Monkey, a local coffee chain, or grabbing a one-hundred layer donut from Five Daughters Bakery, another Greater Nashville original. 12 South also hosts a farmer's market every Tuesday from May to October, where you can enjoy local produce, food trucks, and live music.
           Nashville is a constantly growing city. With growth comes greater opportunity, but it also has a price. You will need to have a good plan and understanding of your personal budget. Most incoming students have questions about where they're going to live, since some areas of the city are significantly more pricey than others. Lipscomb is located in the affluent Green Hills area of Nashville. There are several apartment choices near campus, along with extensive shopping options and grocery stores. The further out from Nashville you go, the more apartment prices go down. My husband and I live in an apartment in the Nippers Corner area, about 20 minutes from campus, so the commute is easy to make. We love the area; there are several affordable apartment complexes nearby and the community feels more like a small town (with easy access to Walmart and Taco Bell, that is). We strongly encourage new students to consider having a roommate! If you are in the Facebook group for the incoming class and are looking for one, make sure to post and let others know. Someone else may need one too!
           People from very different walks of life can find a home here in Music City. If you're reading this and are considering or are already committed to studying pharmacy at Lipscomb University, the faculty and staff here are so excited to welcome you to campus and your new city. The student orientation handbook has extensive lists of nearby apartments, restaurants, and things to do in and around Nashville. You are also welcome to stop by the student affairs office anytime to chat and ask the staff for advice, we're back full-time and are ready to have a busy building again!
 
---
Off-Script: A Behind-the-Scenes Look at Lipscomb University College of Pharmacy
---