Program Spotlight: VPIL
November 22, 2021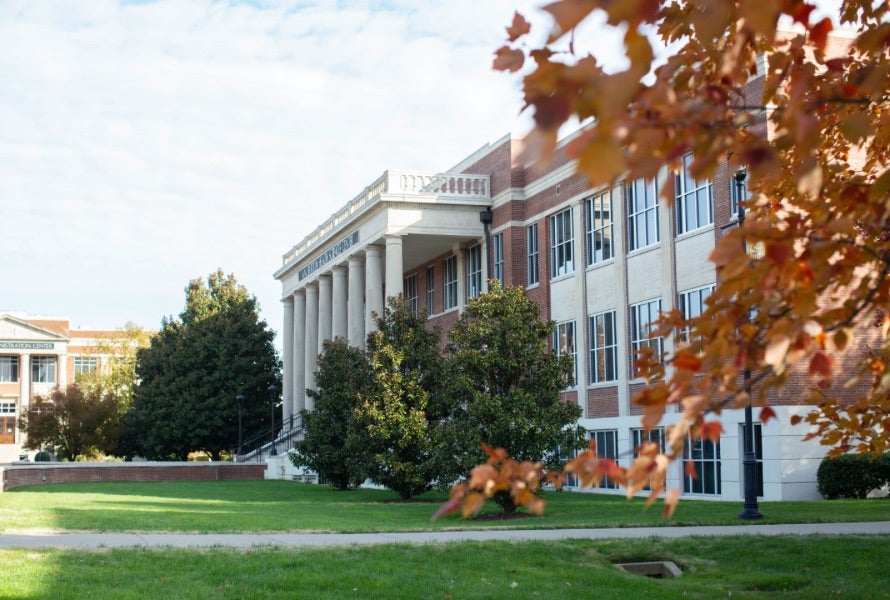 Here at Lipscomb University College of Pharmacy, we have several exciting opportunities and programs in which students can participate. A more exclusive opportunity for students is the Vanderbilt Program in Interprofessional Learning. This program (VPIL for short) is available to students in the upcoming class. Students are eligible to apply to the program pending their acceptance into the College of Pharmacy. Due to the competitive nature of the program, seats are limited; students are encouraged to apply early! VPIL begins in a student's first year of pharmacy school and continues through his or her second year. For this week's blog, I've asked Dr. Allison Provine, the course director for VPIL, to share some information about what to expect in the program. 
What is VPIL all about? 
"The Vanderbilt Program in Interprofessional Learning (VPIL) is an established, longitudinal, program for teams of interprofessional students to work and learn together in a clinical environment. Student learners from medicine, nursing, pharmacy, and social work or counseling come together for two years for a combination of clinical, didactic and simulation experiences. Teams of students spend each Wednesday afternoon during the semester together.  They are embedded in a clinical environment with a preceptor where they learn with and from each another as they assist in the delivery of care for patients, and some weeks they have seminar sessions where to hear from various professionals and learn different skills.
I am the pharmacy course director for VPIL, meaning I am the point person for all of the Lipscomb pharmacy students in the program. Dr. Burka and Dr. Gentry are also involved in VPIL and help me with recruitment, evaluating our students, and helping to serve as a liaison between Lipscomb and Vanderbilt."
What are some attributes you look for in potential candidates?
"Some attributes I look for in potential candidates include good communication skills, the ability to manage time well, and work well with others in a team environment."
"Participating in VPIL has given me a completely different perspective on healthcare, and has made my education feel more complete. This program has given me the opportunity to learn about being a better healthcare professional, and ultimately a better pharmacist, in today's evolving healthcare climate. Weekly interaction with the nurse practitioner student and medical student on my team has greatly enhanced my understanding of what skills and knowledge other professionals possess and how these professions can complement each other. I would absolutely recommend participating in VPIL without hesitation." — Clayton Mitchell - Class of 2021
How much of a student's time will be devoted to VPIL if accepted? 
"Students spend most Wednesday afternoons during the school year in VPIL (1-5pm); however, the time they spend in their VPIL clinic counts for some of their required Introductory Pharmacy Practice Experience (IPPE) hours.  VPIL students get credit for two of the three required blocks of IPPE for each semester during their two years in VPIL.  This means that for one block each semester (5 weeks, 4 hours each week) a VPIL student will attend VPIL plus an additional IPPE such as at a retail pharmacy or simulation to get those required hours." 
How can a student lose his or her place in the program? 
"While we hope this never happens, since VPIL is above and beyond the traditional pharmacy curriculum, if a student fails any pharmacy school course, he/she will no longer be able to continue in VPIL."
Can a student apply every year to be in VPIL? 
"The current model is that students may only apply prior to their P1 year.  Those students then stay in the program through the end of their P2 year."
VPIL gave me the opportunity to leap into an immersive interprofessional environment immediately. Being able to discuss cases on an interprofessional team has given me a better understanding of how to communicate with other providers and foster better working relationships. It has been invaluable to my education and a wonderful chance to branch out and see the limitless potential for improving patient care." — Bee Byler – Class of 2023
What are the benefits of being in the program? Are there any drawbacks? 
"In terms of the benefits of the program, where do I even begin?  VPIL students have a much deeper understanding of their role, the role of other professionals, and how the health care system works on a larger scale.  After working with students in other disciplines for two years, VPIL students see patients through a different lens, beyond just their "pharmacy lens."  They generally feel more comfortable and confident interacting with patients and other health care team members since they spend so much time doing that. VPIL students also have the opportunity to complete a quality improvement project with their team during their second year.  This gives added experience in designing, implementing, and evaluating an improvement project within a clinical environment.
The only drawback I could see is that VPIL students go to fewer places for other IPPEs so they see fewer settings, but they get a much deeper experience longitudinally in their assigned clinic."
The Nashville health community is growing and changing every day. Has the program changed since it started? How do you think it will be impacted as the city develops?
"We are constantly evaluating VPIL and tweaking it to improve in various ways based on student and preceptor feedback.  We have expanded the types of clinical environments where we have VPIL teams to both inpatient and outpatient.  There is a vision to expand the program to allow even more students to participate and benefit from this unique program."
"VPIL was the best decision I made besides coming to Lipscomb for pharmacy school. It has stimulated me to become not solely a stronger professional but a better woman. This program has a tendency of emerging you in situations that expand your worldview. From the beginning VPIL teaches you the importance of team dynamics, what you offer the team and how that influences patient care. As a student pharmacist, I arrived with a limited view of how I can impact patient care. After being placed in a clinic, my team and I have grown to depend on each other's assets and have learned to appreciate our individual weaknesses. VPIL has been a tremendous experience." — Tiffany Clark - Class of 2020
Here is a link to Dr. Provine's program page. While you're there, we encourage you to look around at everything Lipscomb University College of Pharmacy has to offer! VPIL is just one of many ways our program can help prepare you for your career goals. 
Happy Thanksgiving from all of us!
---
Off-Script: A Behind-the-Scenes Look at Lipscomb University College of Pharmacy
---