Olivia Jaques (Malham) Recruits from the Heart
November 16, 2022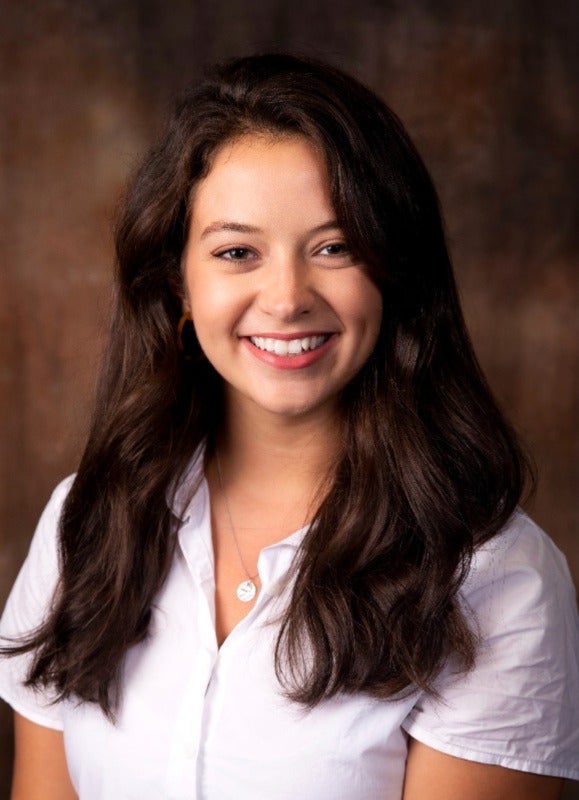 "When I was an undergrad at Lipscomb, the CBM community deeply impacted my spiritual and personal formation. I enjoyed the academic community and worked well with everyone," says Olivia Jacques.
So, when the College of Bible and Ministry posted an undergraduate recruiter position, she knew she had to apply. "It is so easy and genuine for me to recruit for this community because I can personally vouch for it. I am excited about this role because I can recruit and market for the CBM from a genuine place of love and respect."
Now in her second year, Jaques has been able to expand her role to include many more touchpoints with CBM students under her new title – Director of Student Affairs and Recruitment. This new role includes three distinct areas of connection with students: recruitment, program coordination and academic advising.
"The one that excites me the most is academic advising," she says. "In the past, CBM faculty were the sole advisors and so much of their conversations with students were about course schedules. Now that I am the main advisor for freshmen and sophomores, the faculty can transition from 'advisors' to 'mentors.'  They can offer more spiritual and career guidance instead of how many hours a student needs to graduate."
While Jaques loved her own time as a student in the CBM community, she loves creating community for the current students even more. "I am looking forward to an endless amount of things here in the College of Bible and Ministry. The entire community is vibrant and welcoming." 
Through recruiting, offering opportunities to engage in community and giving faculty a little more time for mentorship, Jaques is working toward her vision for the college with all of her heart. "I want each cohort to be robust and large enough to have its own community within itself."
Associate Dean of Undergraduate Bible, Steve Bonner, can already see that vision taking shape. "Student support is critical for student success and her skill set and presence enables us to take our departmental co-curricular programming to the next level." Katlyn Nowers, Director of Student Support, agrees that in a short time, Jaques has already made an impact in the way she has "improved some of our existing processes, enlivened our programming with innovative ideas and is simply a joy to be with. Also, as a graduate of our program, Olivia possesses invaluable insight into the CBM student experience. She knows what our students need and value, and she is enthusiastic about using her experience and expertise to meet those needs.
---
Bible and Ministry Blog
---