Benefits
If you are an alumnus of this university, you are in the company of more than 45,000 living members located on just about every continent in the world.
And because you graduated from here, you are a member of the Lipscomb University Alumni Association, "with all rights and privileges thereby granted." So what are those privileges? Here you go: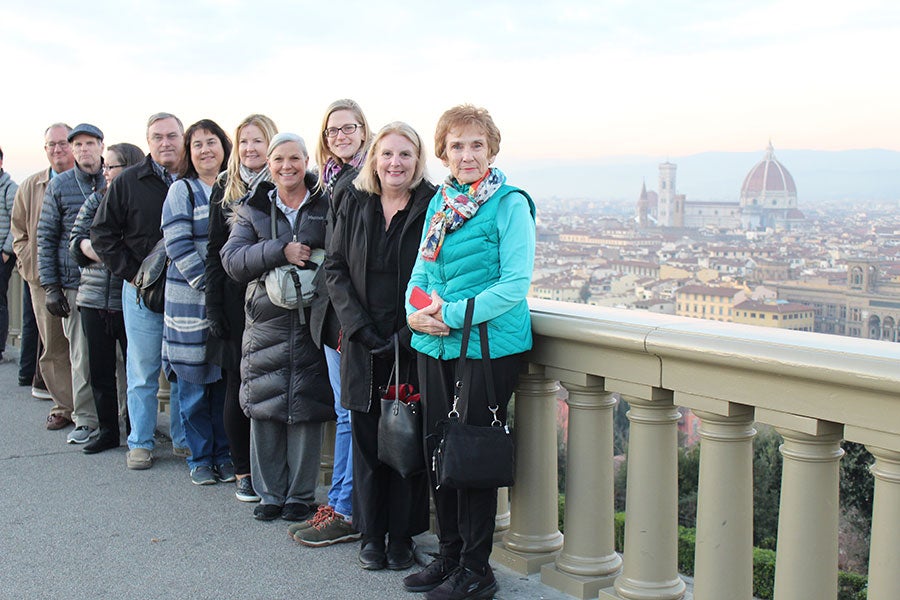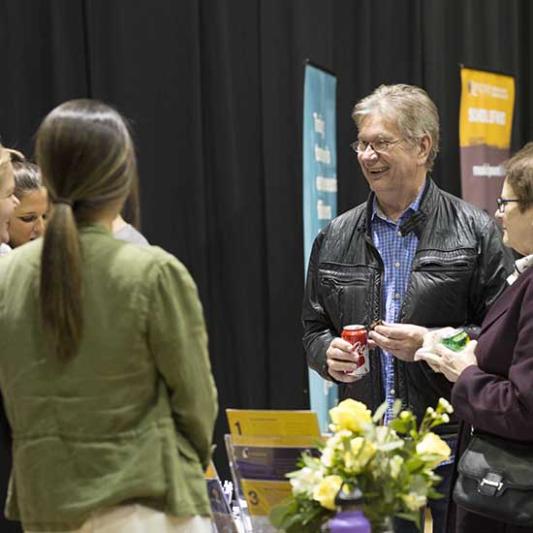 Bison Networking Events
Get-togethers of all types to network with alumni. These events include the Nashville Business Breakfast, regional events and others. Contact us to see if any are being held in your area—or to get some going!
Regional Events
Alumni Publications
Lipscomb Now—the university magazine, published three times a year, brings you up to date on what's happening—and has the ever-popular Bison Notes to help you keep up with classmates. If you are not receiving Lipscomb Now in your mailbox, contact us.
Alumni eNews—a monthly electronic newsletter that fills in between issues of Lipscomb Now, giving you news and features about alumni, events and activities. Begin your free subscription here.
Bison Network Card
The Lipscomb University Alumni Association provides the Lipscomb Bison Network Card as a free benefit for alumni. Administered through Abenity, the Bison Network Card offers alumni benefits on Lipscomb's campus as well as an abundance of discounts at thousands of nationwide businesses, ranging from automotive, insurance, fashion, restaurants, movie tickets, theme parks to concerts and sporting events.
To receive these benefits at absolutely no cost to you, contact the Lipscomb Office of Alumni Engagement to request your Bison Network Card. Simply call 615.966.6212 and leave your name, mailing address and phone number, and a card will be mailed to you.* You also may email alumni@lipscomb.edu to request your card.*
You can register for the program and activate an account without a physical card by clicking here. To take advantage of specific benefits off-campus, you must log in to the Network Card site and search for specific discounts. A mobile app exists for the program, too! Some discounts require you to print out coupons to be used in conjunction with your Bison Network Card. Be sure to read the discount details.
Mobile app: For quick access to savings on the go and to receive proactive Perk Alerts of nearby offers, download our app for iPhone, Android, and Windows phones.
*Please note: Due to the alumni team working remotely as a result of COVID-19, card mailings may be delayed until the fall. Please download and use the program's Abenity Perks mobile app in the meantime.
Campus Benefits*
Allen Arena Concessions—Free box of popcorn with purchase of two (2) fountain drinks. Must present Bison Network Card when ordering.
Au Bon Pain, Student Activities Center—Free fountain drink with the purchase of a sandwich or entrée salad. Expires 5/4/20) Download coupon.
Blue Coast Burrito, Bennett Campus Center—Free chips and salsa with purchase of an entrée and drink at campus location. Expires 5/4/20) Download coupon.
Creekstone Burger Co, Bennett Campus Center—Free fries with the purchase of a burger or melt. Expires 5/4/20) Download coupon.
Sunday Brunch in Bison Café, Bennett Campus Center—Buy three (3) brunch meals from 11 a.m. to 2 p.m. in the Bison Café and get a fourth one free. Expires 5/4/20) Download coupon.
Bookstore, Bennett Campus Center—Receive 20% off entire purchase in the store. This offer excludes textbooks and snacks. Must present Bison Network Card at purchase in store. Alumni may also shop online at https://mkt.com/lipscomb and use promo code ALUMNI20 to receive 20% off their online order. (Expires 7/31/2019)
Lipscomb Theatre Tickets—Alumni are eligible for a discount on season tickets as well as individual performance tickets to the Lipscomb University Department of Theatre performances. Visit the event website to order tickets. Use promo code: BISON1819 when placing your order. View the Theater Events Schedule.
Beaman Library—Free access to all books and periodicals plus access to a guest password for limited use of electronic databases. Professional assistance in research needs and with special collections available by appointment.
Lipscomb Family Therapy Center—Alumni and family are eligible for discounted rates ranging from $10 to $50 per session. Contact LFTC at 615.966.5300 for details.
Student Activities Center—Due to the current environment involving COVID-19, alumni memberships and use of the Student Activity Center are postponed for now. Updates will be provided when available.