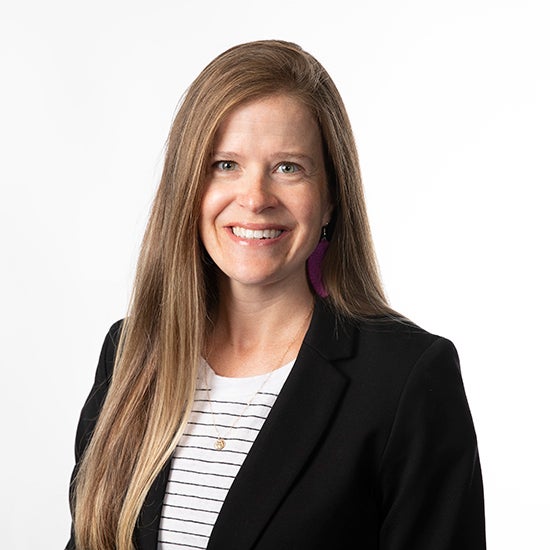 Autumn Maxwell
Social Work and Sociology
Assistant Professor and Coordinator of Field Education




Biography
Autumn Maxwell is a Licensed Clinical Social Worker (LCSW) in the state of Tennessee and has a Bachelor of Arts in Social Work (BSW) from Lipscomb University and a Master of Science in Social Work (MSSW) from the University of Tennessee. She currently serves as Coordinator of Field Education for the Department of Social Work at Lipscomb University.
Autumn joined the full time faculty at Lipscomb University in the spring of 2021, after teaching several years as an adjunct professor in the Social Work Department. Prior to joining the faculty, Autumn worked as a social worker in both the public and private sector working as an Inpatient Medical Social Worker at the Nashville Veterans Affairs Medical Center serving the Veteran population. She also worked as a Psychiatric Social Worker with Middle TN Mental Health Institute (MTMHI), Rolling Hills Psychiatric Hospital, and Summit Medical Center, providing social work services in the behavioral and mental health setting. Most recently she worked with AgeWell of Middle TN, a non-profit agency building the Eldercare Coach program, which provides educational information and support to those caring for older adult family members.
Autumn recently served on the Public Behavioral Health Workforce Workgroup with the TN Department of Mental Health and Substance Abuse Services. She is proud to be a Certified Recovery Ally and GriefShare grief support group facilitator and is a member of the Health Professionals Advisory Committee (HPAC) assisting and advising students pursuing professional health care fields.
Academic Degrees
MSSW University of Tennessee, B.A. Social Work Lipscomb University
Academic Department 
Social Work