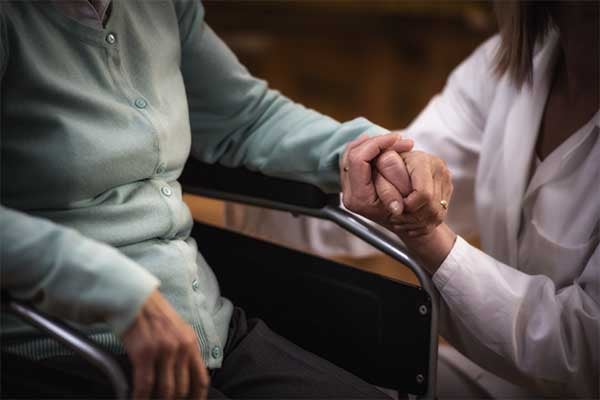 Program Overview
Program Overview
This minor is only available to students who are not majoring in Social Work.
The social welfare of societies, communities, workplaces and families must remain a strong priority. And people like you are needed to analyze, advocate and address the programs in place. Our well-versed faculty will guide you in a thorough approach to social welfare. You'll gain knowledge of different society groups and their needs — race and ethnic groups, the aging population and child welfare. You'll even have the option to do extensive research on a particular passion you may have within social welfare. Combine this minor with a Law, Justice and Society major and you'll be set to change the communities around you within a legal platform. Or, take these concepts into non-government industries and improve welfare systems and quality of life for organizations. 
 
Courses
Courses
Specific courses required:
SW 1103 - Introduction to Social Work 

(3) F, SP

SW 3113 - Race and Ethnic Groups 

(3) SP

SW 3123 - Trauma Informed Care 

(3) F

 
SW 3313 - Child Welfare (3) F 
Six hours selected from:
SW 2313 - Social Welfare Policy and Services (3) F
SW 3333 - Juvenile Justice (3) SP
SW 2353 - Effects of Disability (3) SP
Service learning
We provide you the opportunity to enhance your academic understanding by applying what you've learned in class to service projects that benefit our community. Before graduation, you'll participate in at least two SALT (Serving and Learning Together) projects.
Expert faculty, small class sizes
Learn from award-winning, experienced faculty who actually care about you. Our small class sizes allow us to get to know you personally. We lead an approachable community within our respective programs. Our faculty connections are the experts on their subject matter, too.
Study Abroad
See the world — whether it's Italy, Austria, Costa Rica, England or another country. Career opportunities will open for you as you sharpen your foreign language skills. Gain the international experience and cross-cultural communication skills you'll need in our global economy.
Job placement
With a top-tier university education on your resume, you'll be in high demand, whether you choose to launch your career or begin graduate school. Most of our programs have a placement rate of at least 90 percent within six months of graduation.
Rebecca Clark

Chair of the Department of Social Work

Rebecca Clark is the Chair of the Department of Social Work, Associate Professor of Social Work and the Director of the Social Work Program.

Learn More
Career Paths
Social Workers
Social workers help people solve and cope with problems in their everyday lives. Clinical social workers also diagnose and treat mental, behavioral, and emotional issues.
Social and Human Service Assistants
Social and human service assistants provide client services, including support for families, in a wide variety of fields, such as psychology, rehabilitation, and social work. They assist other workers, such as social workers, and they help clients find benefits or community services.
Legislators
Develop, introduce or enact laws and statutes at the local, tribal, State, or Federal level. Includes only workers in elected positions.