Render the Possibilities
Nashville's fashion scene is booming, and Lipscomb's Department of Fashion and Design will place you right in the center of the action. As a student, you will work to develop skills necessary to communicate your ideas in a variety of ways, and take the first steps to joining the professional community.
You will be immersed in a highly personal, spiritually-minded community sharing the common goal of helping you become the best artist, business professional, entrepreneur, tradesman, or designer in the discipline of your choosing. You will have the best materials and tools, connections with the Nashville retail community, access to our historic archive featuring pieces from the world-renowned designer Halston, and the design-oriented aspects of the city at large!
Now, more than ever before, you will see immense and exciting new ventures for musicians, artists, and especially fashion and design. Whether your interest lies in entertainment design, fashion design, merchandising, or retail, we will guide you to develop your skills in the field of your calling.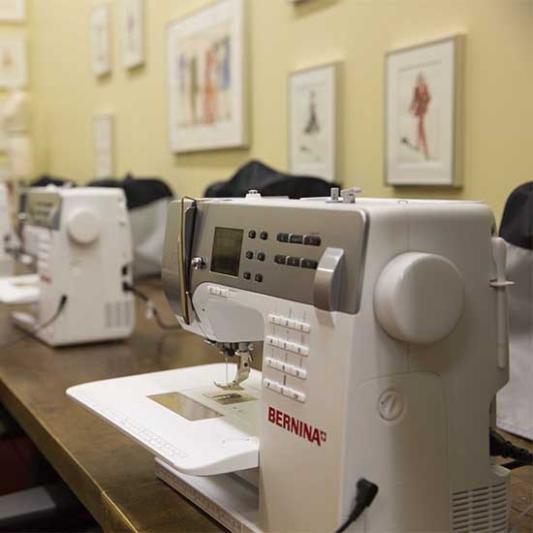 Fashion Design
In our Fashion Design program, you will receive an eclectic educational experience that places an emphasis on textiles and their uses in apparel and the home. You will study clothing construction, textile chemistry, pattern design, and fundamentals of fashion for today's consumers.
About Fashion & Design
Fashion Merchandising
As a student in our Fashion Merchandising program, you will experience an interdisciplinary approach which includes design and business. You will receive training in all areas of the fashion and apparel industry, including selection, design, construction, dress history, current trends, manufacturing, and retail merchandising along with necessary business skills to succeed. Choose from our corporate and entrepreneurial tracks.
About Fashion Merchandising