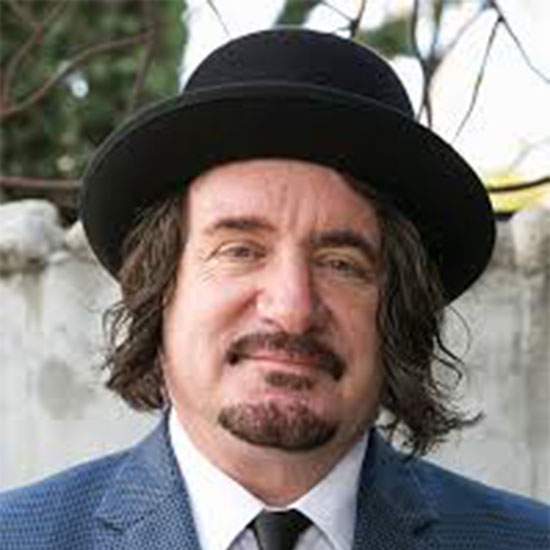 Julian Raymond
Music
Adjunct Faculty
Commercial Music



Biography
Julian Raymond is a multi-Grammy Award winning and Academy Award nominated record producer and songwriter. He arrived in Nashville from Los Angeles in 2014 to work with Scott Borchetta at Big Machine Label Group. Julian Raymond is the SVP of A&R at Big Machine John Varvatos Records where he works with two new incredible rock bands, Badflower and Pretty Vicious. He also continues to work with a variety of country artists across the label.
His work as the executive producer and composer for the documentary, Glen Campbell: I'll Be Me, resulted in an Academy Award nomination in 2015 for his song, "I'm Not Gonna Miss You." He won the Grammy Award in 2015 for Best Country Song for "I'm Not Gonna Miss You" and was nominated for Best Compilation Soundtrack for Visual Media. He served as the musical director for a performance with The Band Perry and Blake Shelton for the tribute to Glen Campbell on his Lifetime Achievement Grammy Award. Furthermore, Julian received an Academy of Country Music Award nomination for Video of the Year in 2015 for "I'm Not Gonna Miss You."
Among his many accomplishments, Julian served as the musical director for the 2017 CMT Artists Of The Year Sam Hunt segment, as performed by Phillip Phillips. He was also the musical director for the CMA Awards Hank Williams Jr. and Eric Church segment in 2015 in addition to the Cheap Trick and Billy Rae Cyrus segment for the CMT Awards in 2016. At the CMA Festival show at Nissan Stadium in 2016, Julian served as the musical director for the Hank Williams Jr. segment, which featured Justin Moore, Eric Church and Chris Janson. For Seasons 14 and 15 of American Idol, Julian produced the songs for the weekly iTunes releases.
Since arriving in Nashville, Julian Raymond has produced the following notable projects:
Justin Moore, Glen Campbell, Cheap Trick, Cassidy Pope, Ashley Campbell, Mackenzie Bourg, Trent Harmon, Jennifer Nettles, Sugarland, Tyler Rich, Alex Williams, and Nick Fradiant.