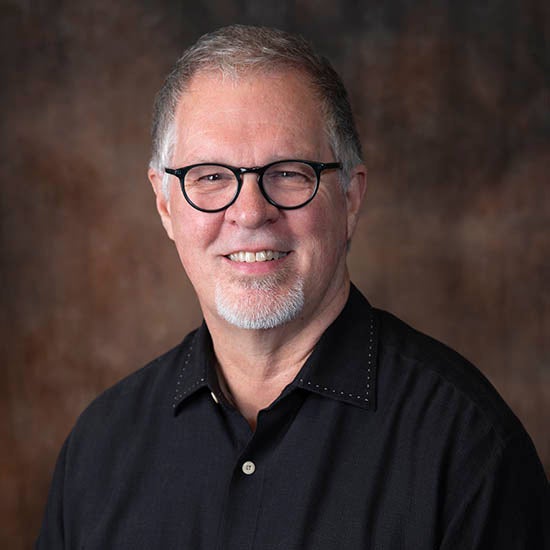 Randy Gill PhD
College of Entertainment and the Arts, Admin
Assistant Dean of the College of Entertainment and




Biography
Gill has a career in higher education, music and worship ministry that spans more than 40 years. For 13 years, Gill was associate professor of music and associate director of church relations at Pepperdine University, where he founded the popular singing group Won by One. Gill has also been on faculty at Rochester College and Oklahoma Christian College as well as has served as an adjunct faculty member at Lipscomb University.
He also has more than 20 years' experience in worship ministry. In addition to his work at Otter Creek, Gill served as worship minister for churches in Atlanta and Nashville. Gill is also a successful songwriter and arranger whose work is featured on several albums and is used in worship at churches across the country. A popular speaker at churches, conferences and retreats across the country, Gill was a founding member of the ZOE Worship Resource Group and continues to be active in their annual conferences, recording and publishing projects.
Gill holds a Bachelor of Arts degree in music education from Harding University, a Master of Music degree in music education from the University of Michigan; and a Doctor of Musical Arts degree in choral and church music from the University of Southern California.