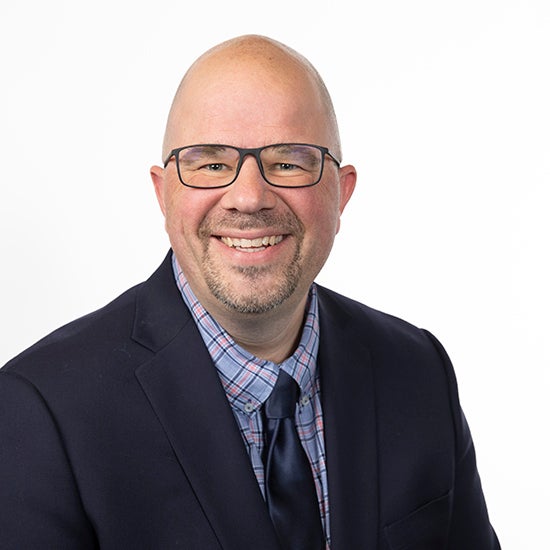 Aaron Burtch
University Athletics, Admin
Athletics Advisor and Certifying Officer




Biography
Aaron is a Michigan native, born in Flint, and stayed until he transferred to complete his bachelors degree at Abilene Christian University. He graduated in 1997 with his BA in Broadcast Journalism and a minor in Youth Ministry. He completed his Masters in Interpersonal Communication with certificates in Conflict Management focusing on Church and Family Mediation. He is currently a doctoral candidate at Liberty University in Strategic Media.
Aaron's career has gone from working as a television sports anchor for KTXS-TV in Abilene, Texas to a producer in Dallas/Fort Worth and a broadcast producer for the Detroit Pistons and the Pistons Television Network. He has worked in youth ministry but the majority of his career has been in Christian higher education recruiting for Rochester University, Abilene Christian University and Lipscomb.
Since 2010, Aaron has been a member of the Communications department at Lipscomb, as an adjunct, teaching numerous courses. He is also the arena voice of Lipscomb Men's and Women's Basketball and Baseball when you come to games.
Aaron loves baseball and has worked academics into his love of the game. He has presented research at the National Baseball Hall of Fame on Christian rhetoric in the movie, "Field of Dreams"; the history of MLB jerseys and the psychology behind an athlete's "walk-up" song. He has recently been published in the NINE: Journal of Baseball History and Culture.
In his work with Lipscomb Admissions, Aaron worked in starting a full-tuition scholarship process for Tennessee Community College students and creating partnerships with area schools. His work also focuses on helping military members transition into college life. He previously served as an advisor for an articulation committee with the Tennessee Independent Christian Universities Association (TICUA). He has also worked as an Academic Advisor and chapter sponsor for an alumni Phi Theta Kappa group.
Aaron is a member of the National Communication Association. He is married to Sara and has a loyal English cream retriever named Toby.
Academic Degrees
BA in Broadcast Journalism (Abilene Christian University)
MA in Interpersonal Communication (Abilene Christian University)
PhD Candidate in Strategic Media (Liberty University)
Certificates in Conflict Resolution (Abilene Christian University)
Academic Department