Regional Events
Whether it's gathering before a Bison game, traveling to foreign lands, enjoying a reception or sending off a new Lipscomb freshmen to their college journey, alumni all over the nation have opportunities to come together and learn more about the members of the Bison Herd just down the road.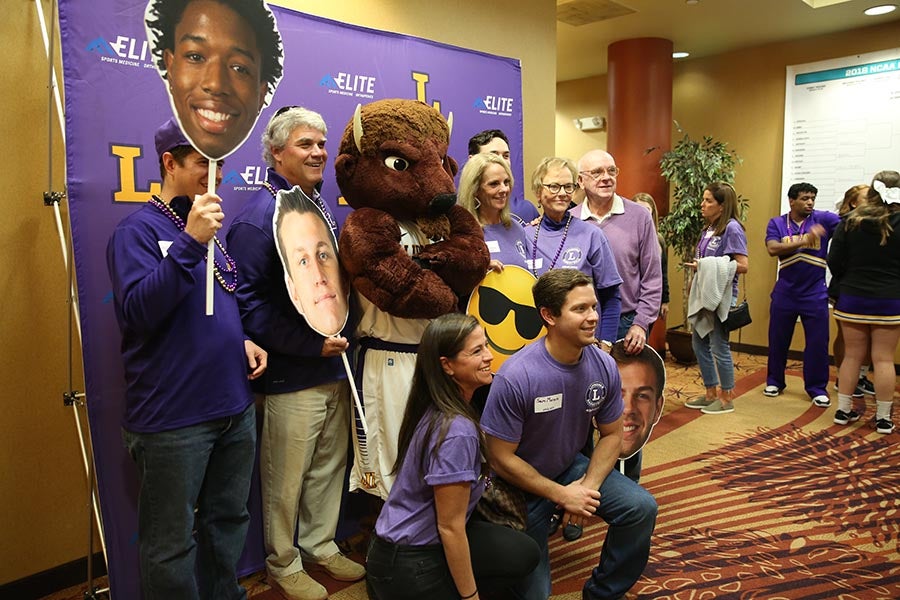 Here are a few of the Office of Alumni Engagement's premier regional events held each year.
Networking Events—The Office of Alumni Engagement hosts several networking opportunities throughout the year. Call 615.966.1963 or email laura.sears@lipscomb.edu to see if any are being held in your area.
Pepperdine Lecture Series Alumni Reception—Each year the Office of Alumni Engagement hosts a reception during the Harbor Pepperdine Bible Lectures on the campus of Pepperdine University for alumni attending the lectureship and alumni living in Southern California.
Alumni & Friends Tour—Each summer, the Lifelong Learning program usually plans a trip for 30-40 people to various destinations. The summer trips are typically 12 to 14 days in length, however, shorter trips also may be on the schedule throughout the year. Learn more details on upcoming trips.
Freshmen Send-Off Parties—The Office of Alumni & Parent Engagement partners with Office of Admissions to sponsor hometown events to send local freshmen off to Lipscomb University with a bang. Contact alumni@lipscomb.edu to inquire about hosting a send-off party in your city.