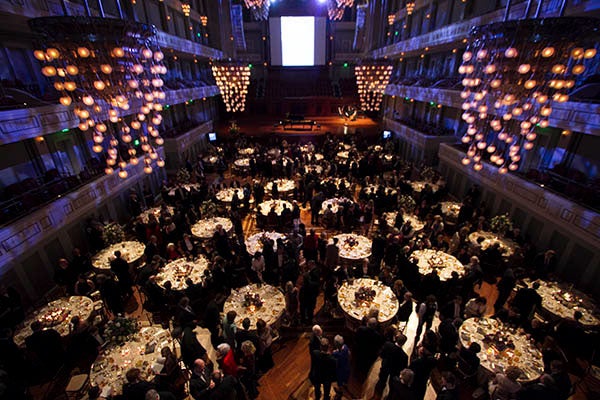 Program Overview
Program Overview
Forming relationships with clients, working with vendors, managing people, displaying best-practice etiquette and an attention to detail all fall within an event coordinator's role. Let us teach you how to do all of these tasks with ease. Our holistic curriculum will ensure you have hands-on experience in public relations, marketing and event planning, of course. This way, you'll be able to tackle all of the logistics and reach a variety of audiences effectively. Even more, Nashville's rapidly growing tourism and hospitality industry provides you with real-time, leading-edge experiences. 
 
Courses
Courses
CO 2213 - Event Planning

CO 3703 - Introduction to Public Relations

CO 3951 - Practicum in Event Planning (taken twice)

CO 4073 - Internship in Event Planning

MG 3503 - Leading and Managing People

MK 3503 - Principles of Marketing
Expert faculty, small class sizes
Learn from award-winning, experienced faculty who actually care about you. Our small class sizes allow us to get to know you personally. We lead an approachable community within our respective programs. Our faculty connections are the experts on their subject matter, too.
Service learning
We provide you the opportunity to enhance your academic understanding by applying what you've learned in class to service projects that benefit our community. Before graduation, you'll participate in at least two SALT (Serving and Learning Together) projects.
Job placement
With a top-tier university education on your resume, you'll be in high demand, whether you choose to launch your career or begin graduate school. Most of our programs have a placement rate of at least 90 percent within six months of graduation.
Sarah Gibson

Associate Professor of Communication

Sarah Gibson earned her B.S. in Electronic Media from Abilene Christian University and her MFA in Radio, Television and Film from the University of North Texas. While at North Texas...

Learn More

Aerial Ellis

Instructor

Aerial Ellis is a gifted speaker and strategist who launched her first public relations firm at the age of 22. Since, she has become sought-after for her ability to help...

Learn More

Jimmy McCollum

Professor

Jimmy McCollum is a professor in the department, where he has taught since 1989 (after attending Lipscomb kindergarten through college). He earned his M.S. at Tennessee and his Ph.D. at...

Learn More
Career Paths
Meeting, Convention, and Event Planners
Meeting, convention, and event planners coordinate all aspects of events and professional meetings. They arrange meeting locations, transportation, and other details.
Fundraisers
Fundraisers organize events and campaigns to raise money and other kinds of donations for an organization. They also may design promotional materials and increase awareness of an organization's work, goals, and financial needs.
Lodging Managers
Lodging managers ensure that guests on vacation or business travel have a pleasant experience at a hotel, motel, or other types of establishment with accommodations. They also ensure that the establishment is run efficiently and profitably.