Fundamental to our mission is respect for all persons and the diversity they bring to our community.
Lipscomb University promotes diversity and inclusion through academic inquiry, student life and programs and opportunities that reflect our foundational beliefs in the dignity of and respect for all women and men. 
As a Christian liberal arts institution, Lipscomb integrates Christian faith and practice with academic excellence, a mission carried out in the classroom and by involvement in numerous services to the church and the larger community. This means we foster critical thinking alongside respect for others, service alongside learning, and compassion alongside competency and innovation. In all these areas, we are committed to following Christ in his call to love others across differences of race, ethnicity, gender, religion, socioeconomic status, age and other distinctions.
Only with a diverse set of people, backgrounds, experiences and ideas can we be a place that pursues and champions innovation, develops global citizens, leads with integrity, and serves communities with compassion and care. 
By fostering inclusivity and welcoming the skills and talents of a diverse population, Lipscomb seeks to be a place where new ideas can flourish and the exploration of innovative solutions to complex problems can thrive. 
This is an ongoing dialog within our community and this reference page with information and resources about this vital aspect of our community will be updated often with more initiatives and resources.
Latest Diversity News Spring 2022 Diversity Newsletter
---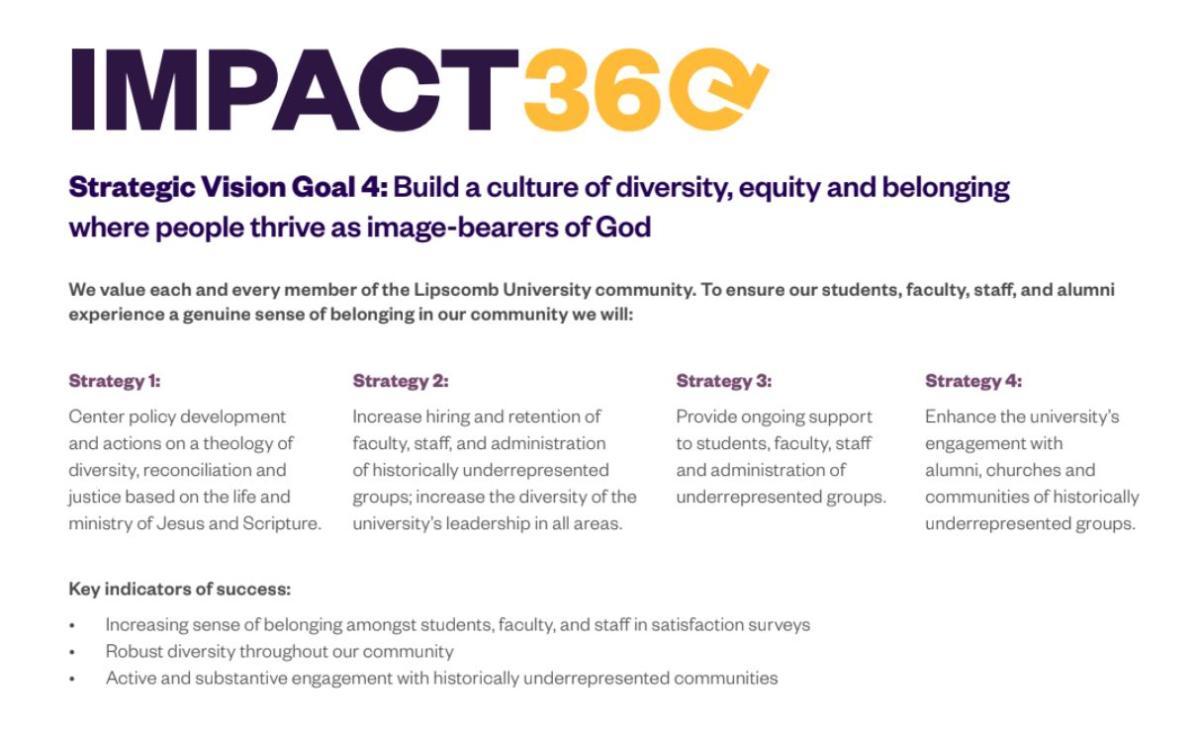 Diversity Leadership
Meet the leaders who are striving to build a culture of diversity, equity and belonging at Lipscomb University.
Diversity Timeline
Let us not assume for one moment that our work is done, the struggle for equal justice continues. — Fred D. Gray