Fundamental to our mission is respect for all persons and the diversity they bring to our community.
Lipscomb University promotes diversity and inclusion through academic inquiry, student life and programs and opportunities that reflect our foundational beliefs in the dignity of and respect for all women and men. 
As a Christian liberal arts institution, Lipscomb integrates Christian faith and practice with academic excellence, a mission carried out in the classroom and by involvement in numerous services to the church and the larger community. This means we foster critical thinking alongside respect for others, service alongside learning, and compassion alongside competency and innovation. In all these areas, we are committed to following Christ in his call to love others across differences of race, ethnicity, gender, religion, socioeconomic status, age and other distinctions.
Only with a diverse set of people, backgrounds, experiences and ideas can we be a place that pursues and champions innovation, develops global citizens, leads with integrity, and serves communities with compassion and care. 
By fostering inclusivity and welcoming the skills and talents of a diverse population, Lipscomb seeks to be a place where new ideas can flourish and the exploration of innovative solutions to complex problems can thrive. 
This is an ongoing dialog within our community and this reference page with information and resources about this vital aspect of our community will be updated often with more initiatives and resources.
---
Read 2020-21 Racial & Ethnic Diversity Report here.
Diversity Leadership
Meet the leaders who oversee offices and initiatives for diversity and inclusion at Lipscomb University. They and their teams are committed to fostering a campus climate where respect leads.
---
The Climate of Injustice In Our Nation
Lipscomb University's administration, faculty, staff, and students are appalled by the inhuman acts against George Floyd, Breonna Taylor, and Ahmaud Arbery that revealed the climate of injustice in our nation. These and other similar acts violate our biblical values to love one's neighbor, extend mercy, and seek justice. Further, their deaths underscore that racial injustice is more than an ethical, moral, or spiritual problem. Current racial injustice is a systemic problem rooted in an institutional history of economic, physical, and psychological exploitation. Therefore, Lipscomb University is committed to evaluating and addressing its own institutional inequities. Because Black lives matter, Lipscomb will demonstrate a more concrete commitment to diversity, inclusion, and equity. As educators, researchers, practitioners, and sentinels of the most profound ideas and values of a free and democratic society, we recognize and gladly accept our responsibility and calling to reaffirm the profound truth that Black lives are valuable and to join with those around the world who share and espouse comparable views. Furthermore, as a community anchored in faith and Christian practice we should and will question and explore why incidents such as these continue to occur, and what role we can play in creating a fairer and more just world.
Dr. David Holmes
Dean of the College of Liberal Arts & Sciences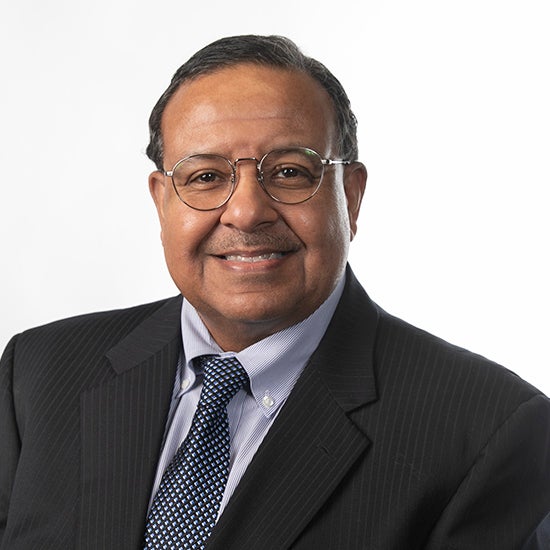 Dr. William Turner
Distinguished Professor of Leadership and Public Policy
Special Counsel to the President for Diversity and Inclusion
June 2020
Message to the Lipscomb community regarding Derek Chauvin verdict, April 21, 2021
Let us not assume for one moment that our work is done, the struggle for equal justice continues. — Fred D. Gray
Next Steps for 2020-21
Lipscomb University took many new and significant steps on its journey of multicultural awareness and engagement, diversity, inclusion and equity in 2020-21. The journey is an ongoing dialog, however, that will not end for years to come.
Campus Environment
| | | |
| --- | --- | --- |
| Goal | Status | Next Step |
| Campus Climate Survey: The Racial Justice and Unity Center was engaged to conduct a survey to gather information and insights to assess the racial and ethnic climate of the university. | Completed: The survey was conducted in March 2021 with more than 900 students and nearly 600 faculty and staff completing the questionnaire. | Next Step: Results will be used to create new programs, review policies, determine next steps and provide broader training within the Lipscomb community. |
| Campus Environment Team: A Campus Environment Team (CET) was established to provide active listening and responsiveness to students, to address instances of microaggression and other experiences of bias on campus and to provide opportunities for education and conversation regarding biases. | Completed: Made up of representatives from faculty, Student Life, Safety and Security, and Human Resources, the CET effectively addressed numerous verbal, informal concerns expressed by students. | Next Step: The CET will increase awareness of the CET reporting system and ensure students' comfort with the process. |
| Review of Hiring Plans: A comprehensive review of the hiring and promotion processes was conducted by Human Resources and the Provost's Office. | Ongoing: Hiring policy now includes a specific statement to include diversity in search committees and each academic dean has developed a diversity hiring plan for his/her college. | Next Step: Further appropriate adjustments to hiring and promotion policies have been recommended and are under review. |
Education and Training
| | | |
| --- | --- | --- |
| Goal | Status | Next Step |
| Diversity Education for Senior Leadership: RJUC was engaged to develop and conduct cultural competency training, customized with insights from the 2021 campus climate survey, for leadership, faculty, staff and students. | Ongoing: The executive, senior and academic leadership teams and the Board of Trustees will complete cultural competency training based on the needs identified in the survey results. | Next Step: Using the insight from the survey and focus groups, Renew Partnerships will hold customized cultural competency trainings for faculty, staff and students in 2021-22. |
| LIGHT: Illuminating Cultural Engagement: Lipscomb's academic intercultural competence initiative prepares students to live lives of active engagement with cultures across the globe. | Completed: In fall 2020, LIGHT coordinated a common read project and other events exploring issues raised in Just Mercy, the best-selling book exploring flaws in America's system of justice. | Next Step: In fall 2021, LIGHT will coordinate a common read and events discussing They Called Us Enemies, George Takei's graphic memoir of his childhood in America's Japanese concentration camps during World War II. |
| Fred D. Gray Institute for Law, Justice & Society: Through its undergraduate degree program and community partnerships, the institute educates students on socio-legal issues and encourages a passion for justice. | Completed: The 2020 Fred D. Gray Dinner, an annual community event, featured the current and former women members of the Tennessee Supreme Court. A new academic director Kimberly McCall was hired. | Next Step: The institute begins the 2021-22 school year with a new designated space and the appointment of a vision committee to explore the institute's future engagement with the Fred D. Gray legacy. |
| Internal Conversations: Small group discussions, conversations, trainings and workshops on diversity are frequently held in colleges, departments and student programs. | Completed: Diversity committees were established in the engineering and pharmacy colleges; the College of Business held faculty trainings and discussions for alumni; and the Office of Student Life hosted two diversity-focused break-out chapels and established the Students Voices forum. | Next Step: Various colleges have plans for diversity webinars, a college-specific climate survey and implementing ideas sparked by student surveys and research. Student Life will continue to hold breakout chapels and campus conversations. |
Respect Leads: Lipscomb's Council on Diversity and Inclusion
Completed Agenda items in 2020-21:

Issued a regular newsletter updating the Lipscomb community on diversity issues
Developed the inaugural annual report on diversity distributed in 2021
Led efforts for campus climate survey conducted in spring 2021
Created an open conversation path with the Lipscomb Black Alumni Council (LBAC) and other alumni of color
Hosted Respect Leads events and activities that foster a welcoming community and advance diversity and inclusion on campus

Agenda Items for 2021-2022:

Provide guidance for the implementation of faculty/staff/student development activities as informed by the campus climate survey debriefing.
Coordinate campuswide diversity activities and speakers to maximize their benefit.
Examine current policies related to academic freedom and specific faculty concerns associated with the politicization of long-held theoretical constructs and positions, then make recommendations for future policies and implementation.
Provide guidance for updates to diversity webpage and university website.
Continue to publish regular newsletters and an annual report.
Lead efforts to partner with Student Life and LBAC to create welcome-to-Lipscomb messages and events for students of color.
News
Resources
Beaman Library Resource Guide
Read
*Resource is available in Lipscomb University's Beaman Library.
Watch
Just Mercy (available on Amazon Prime, YouTube, Google Play, Vudu and iTunes)  
Selma (available on Google Play, Amazon Prime, YouTube, Vudu and iTunes) 
13th (Available on Netflix)
The Hate U Give (Available on Amazon Prime, Google Play, Hulu, YouTube and Vudu) 
When They See Us (Available on Netflix)
Listen
Families and Young Children