Graduate Programs
Focused on delivering a high-quality educational experience in a compressed format, Lipscomb brings value to your investment in furthering your education.
As a leader in Middle Tennessee, as well nationally recognized for our broad, well-rounded program offerings, you will be exposed to issues surrounding greater organizational, industry and regulatory context and will allow you to extend your thinking and build upon your current skill set.
Learn the ins and outs of today's industry problems through hands-on projects in-and-out of the classroom, and discover ways to contribute to these issues. With a roster of qualified and dedicated faculty, as well as an intentional Christian community behind you, you can earn your degree in one of today's most rewarding industries. As technology is advancing, so can you! Learn more about one of Lipscomb's unique offerings in data science, information technology and software engineering, today!
Master of Science
Data Science
With the influx of growing technologies comes an increase in digital complexities. Develop your skills and discover emerging types of data and content through a holistic study of data science. Use your hands-on experience and training to become the catalyst to companies' technological success.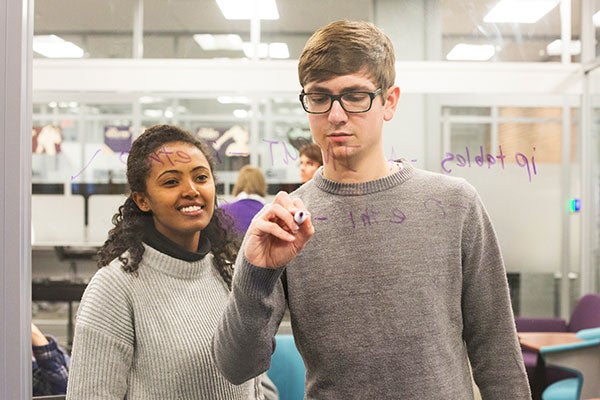 Master of Science
Information Technology
Take control of the information technologies within your organization. Maximize your potential with up-to-date methods and practices. Tackle real-world problems with technology driven solutions.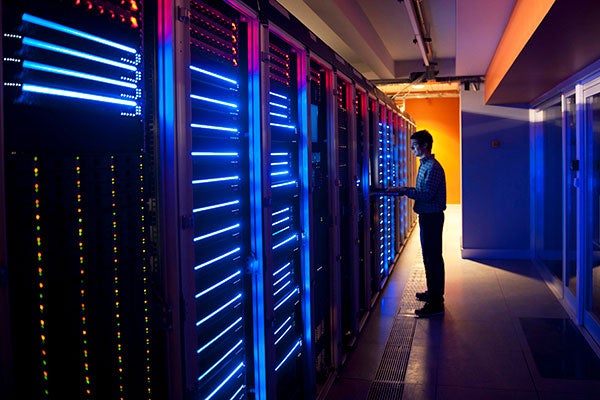 Master of Science
Software Engineering
Learn each of the essential parts of software engineering from leaders in the field - architecture, design planning, testing and management. They will equip you with the most up-to-date, emerging technologies making you a coveted expert in the industry.