Nashville Business Breakfast
Founded in 2007, the Nashville Business Breakfast is a quarterly networking event, presented by Lipscomb University and the Nashville Business Journal, with a news-conference-style format, featuring business leaders with local economic impact. With an average attendance of more than 600 metro area professionals, the event provides an opportunity to connect with peers and hear a pertinent discussion with a business leader in the community.
In Person and Virtual Business Breakfast
Tuesday, October 31, 2023
Deana Ivey
President and CEO, Nashville Convention & Visitors Corp
George Shinn Center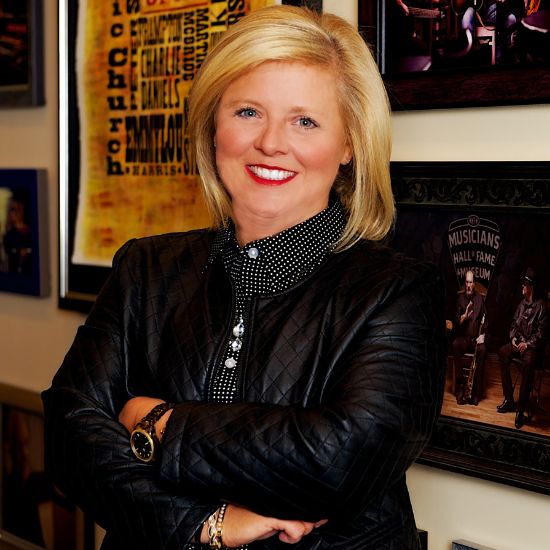 Deana Ivey serves as President and CEO for the Nashville Convention & Visitors Corp and has been with the organization since 1997. She has helped oversee and coordinate the organization's marketing efforts as Nashville became a top global destination. The city's tourism industry has been at an all-time high with 14.8 million annual visitors and $9.2 billion in direct visitor spending. Ms. Ivey has played a key role leading Nashville in branding itself around the world as Music City. 
Ms. Ivey's previous roles with the NCVC included President, Executive Vice President and Chief Marketing Officer. She has been instrumental in creating and producing successful large annual concert events to market the city, including Let Freedom Sing! Music City July 4th and New Year's Eve in Nashville. She has been a co-producer and helped lead creation of two award-winning Nashville documentaries, as well as the Music City Walk of Fame.
Ms. Ivey has received the Nashville Business Journal Women in Music award, the Women in Business award by Nashville Lifestyles and was named a Nashville Post Most Powerful Women in 2023. She is a board member of the Tennessee Hospitality Association, Academy of Country Music, Cheekwood Estate & Gardens and Rhythms of the South Corporation. Ivey was a member of the 2015 Leadership Music class. During the COVID-19 pandemic, Ivey was a driving force behind the city's recovery as a key member of the Mayor's Hospitality Committee advocating on behalf of the tourism industry and as the chief architect behind the Good to Go health and safety program, in partnership with Vanderbilt Health and Ryman Hospitality Properties.
She has served as an adjunct professor at Belmont University. Before her work in Nashville, Ms. Ivey had prior CEO-level experience leading the Gatlinburg Chamber of Commerce, having served the tourism industry for ten years in both Gatlinburg and Pigeon Forge, Tenn. She is a graduate of Western Kentucky University and has completed master's work at the University of Tennessee and Western Kentucky. She and her husband Brian have a college-age son.
Registration will close on Wednesday, October 25, 2023 at 12 noon
Sponsors
The Nashville Business Breakfast is sponsored by PNC Bank.