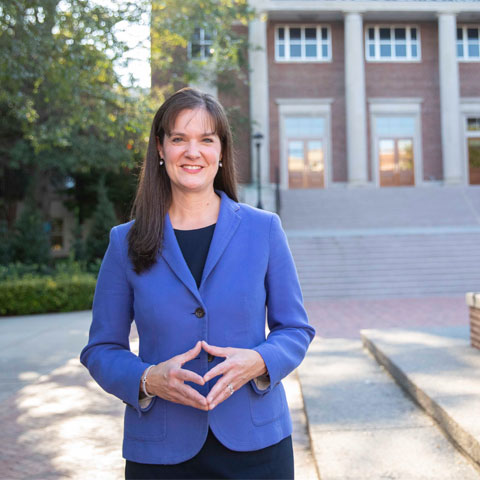 Presidential Inauguration
President Candice McQueen
March 28-30, 2022
Inauguration Celebration: March 28-30, 2022
Latest News
The Lipscomb community celebrates the inauguration of Dr. Candice McQueen as the university's 18th president.
Schedule
A variety of exciting activities and events took place during inauguration week.
Ceremony Recording
View the full inauguration ceremony as President McQueen is honored as Lipscomb's 18th President.
"I'm thrilled to be part of this community again and to serve and to partner with you as we continue to be a light and a beacon to all of those around us." — Dr. Candice McQueen
Office of the President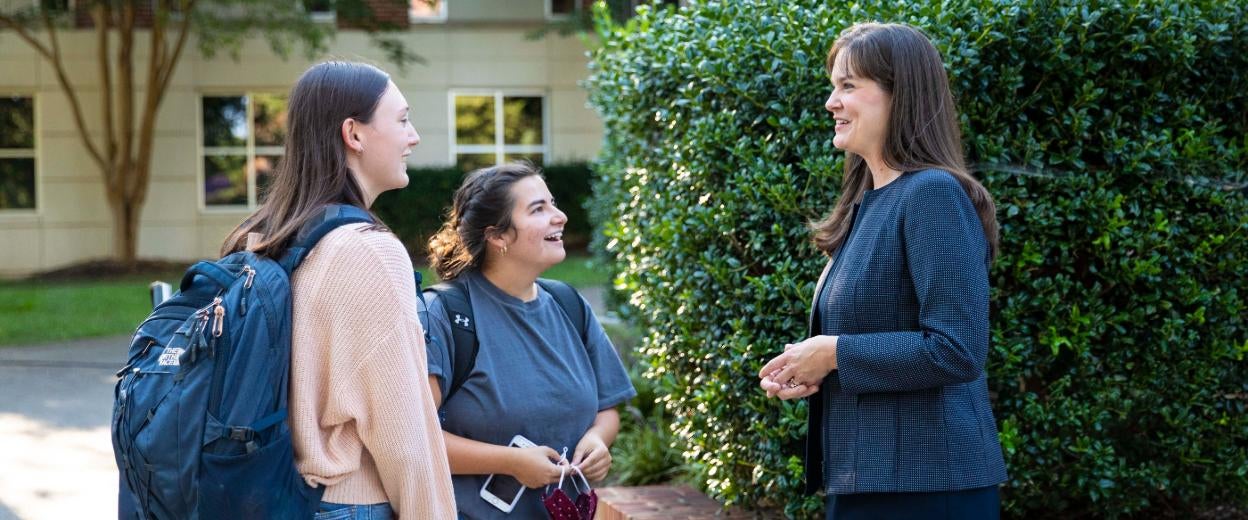 About President McQueen
Before stepping into her role as Lipscomb's president, Dr. McQueen served as Tennessee commissioner of education under former Gov. Bill Haslam and most recently as CEO of the National Institute for Excellence in Teaching. Before becoming the state's top education official, McQueen served Lipscomb University as senior vice president and dean of the university's College of Education.
Read Dr. McQueen's Full Biography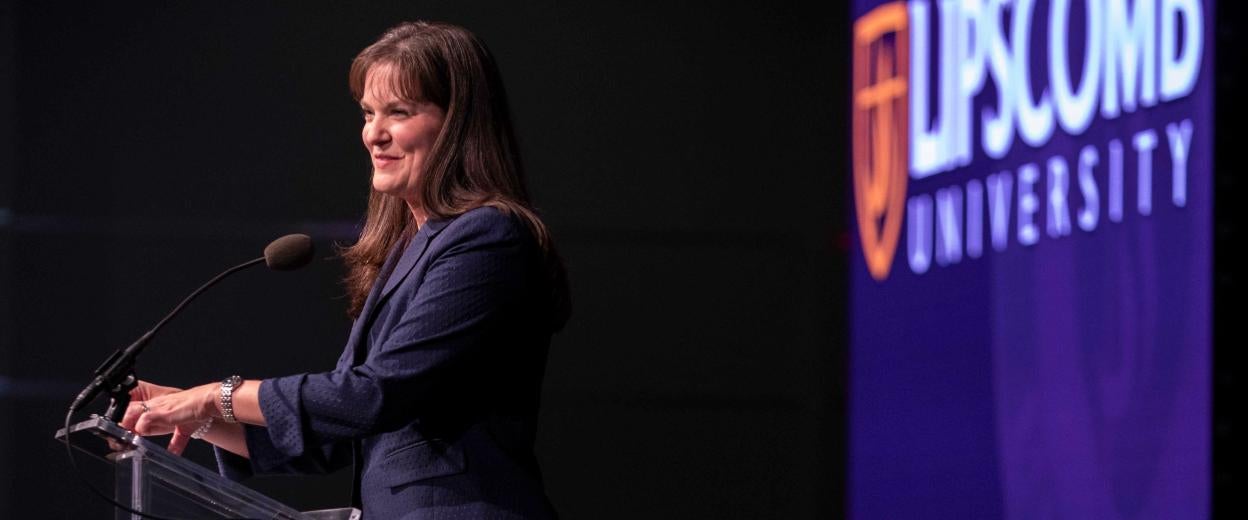 Strategic Vision
As Lipscomb University celebrates 130 years of Christ-centered education, pre-Planning is underway for Lipscomb Impact 360. Lipscomb Impact 360 is Lipscomb's new strategic vision and plan including the university's vision, mission, values, goals, related strategies, implementation, and measurement.
Lipscomb Impact 360
News and Updates
'Be A Light' theme of McQueen inauguration and community celebration
Highlights from President McQueen's inauguration and celebration as she introduces her "Be a Light" theme.
Read Full Story
Former Tennessee Commissioner of Education Candice McQueen appointed 18th president of Lipscomb University
Former dean returns to Lipscomb after leading state education department, national education nonprofit.
Read the Full Story
President McQueen's First Days in Office, Told by Images
Lipscomb Now followed Dr. McQueen on Sept. 7, 2021, and captured moments throughout the day.
Read the Full Story