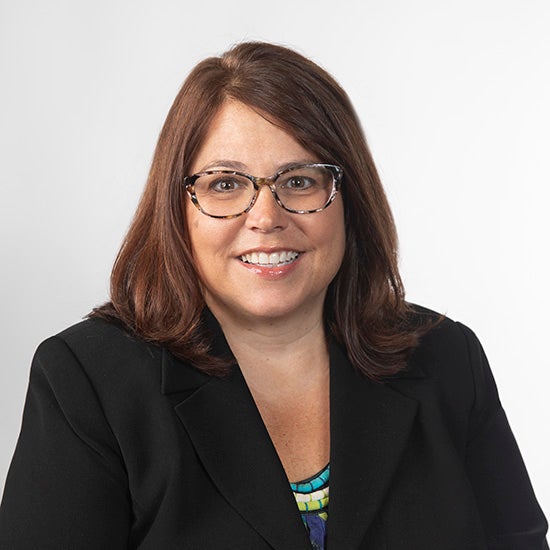 Jenny Snodgrass
Music
Academic Director & Professor




Biography
Jennifer Sterling Snodgrass is professor of music theory and academic director in the School of Music where she teaches courses in music theory and aural skills. Before joining the Lipscomb University faculty in 2022, she was professor of music theory and director of graduate studies at Appalachian State University from 2002-2022.
Dr. Snodgrass has received numerous grants and awards in relation to technology and music instruction including grants from the Microsoft Corporation, Textbook and Academic Authors Association, Sigma Alpha Iota, and the Appalachian State University Research Council. Studies involving both pedagogical and theoretical research have been published in numerous journals including Journal of Music Theory Pedagogy Online, Sacred Music, The TI:MEs, Music Theory Online, College Music Symposium, and the Music Educators Journal. Snodgrass maintains an active presentation schedule, most recently presenting research at the national meetings of the Society for Music Theory, College Music Society, and the National Association of Schools of Music.
Snodgrass has received numerous awards in relation to excellence in undergraduate education, including the UNC Board of Governors Excellence in Teaching Award, the Plemmons Leadership Medallion, the Outstanding Professor Award from the Appalachian Student Government Association, the Hayes School of Music Outstanding Teaching Award, and the College Music Society Innovations in Technology and Teaching Award. In 2016, Snodgrass was named Faculty of Distinction at Appalachian State and in 2017 was named an official quarter finalist for the Grammy Foundation Music Educator Award.
Along with Dr. Susan Piagentini, Snodgrass serves as the co-author of Fundamentals of Music Theory (Pearson, 2012, 2019) and the sole author of Contemporary Musicianship: Analysis and the Artist (Oxford University Press, 2015, 2020). Her latest research endeavor focuses on a field study of pedagogical approaches in music theory and aural skills. The result of this research is the culmination of the text, Teaching Music Theory: New Voices and Approaches. (Oxford University Press, 2021). The ongoing blog associated with the text can be found at  https://bridgingthemusictheorygap.wordpress.com/.
Snodgrass continues to be active in service, currently serving the College Music Society as the co-chair of the national Student Advisory Council and the chair of the 2019 national program committee. Snodgrass was named the Assistant Director of the Gail Boyd de Stwolinski Center for Music Theory Pedagogy.
Based on her expertise in technology and education, Snodgrass leads workshops on both the K-12 and university level and acts as a consultant for college and university music divisions. She lives in Nashville, TN with her husband Greg and daughter Katie. Outside of music she loves to ride her bike, read books, spend time with family, and travel to the Gulf of Mexico.
Academic Degrees
B.M Vocal Performance, Meredith College, M.M. Music Theory, University of Tennessee, Knoxville, Ph.D. Music Theory, University of Maryland
Academic Department