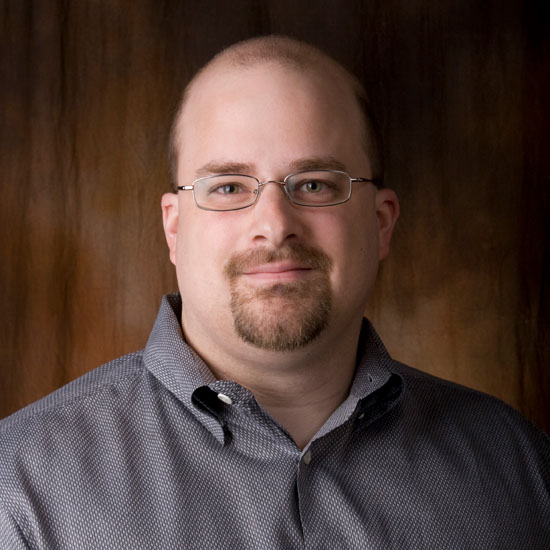 John Smith
Chemistry
Professor




Biography
Smith grew up in New Jersey where he attended Drew University, earning his B.A. in Chemistry with a Writing minor. He then worked in publishing before heading to graduate school at Vanderbilt University, where he earned his M.S. and Ph.D. in Chemistry; his graduate work focused on metal allyl compounds. Smith then attended Vanderbilt Law School, earning his J.D. and focusing on intellectual property and environmental law. He then worked as an attorney for MBHB in Chicago, Ill.
While at Vanderbilt, Smith served as Head TA for Chemistry, and later as a Master Teaching Fellow at the Vanderbilt Center for Teaching. While at the Vandy CFT, he helped design, launch, and administer what has become the Vanderbilt Certificate in College Teaching.
Smith's research interests include basic inorganic chemistry, environmental/sustainable chemistry, and chemistry education. He is a regular reviewer for the journals Chemistry Education Research and Practice, Journal of Chemical Education, and Education Sciences. Smith published the first study of classroom flipping in chemistry at the college level, and was invited to be guest editor for Educ. Sci.
Smith has over 20 years of teaching experience. Courses taught include Intro to Chemistry, Intro to Organic Chemistry, General Chemistry, Honors Gen Chem Lab, Inorganic Chemistry and Lab, Advanced Inorganic Chemistry, Chemical Literature, Chem Seminar, and Copyright: Creativity, Society, and the Law. He has guest lectured in courses in Sustainability (environmental law) and Forensics (law and metals toxicity).
Smith is a member of the American Chemical Society, including the subdivisions on Chemical Education and Inorganic Chemistry (and its subdivision on Sustainable Energy and Environment), as well as a member of Sigma Xi, the Scientific Research Honor Society.
When he's not helping students, Smith enjoys spending time with his family, reading, writing, weightlifting, martials arts, and dinosaurs, dinosaurs, and also sometimes dinosaurs.