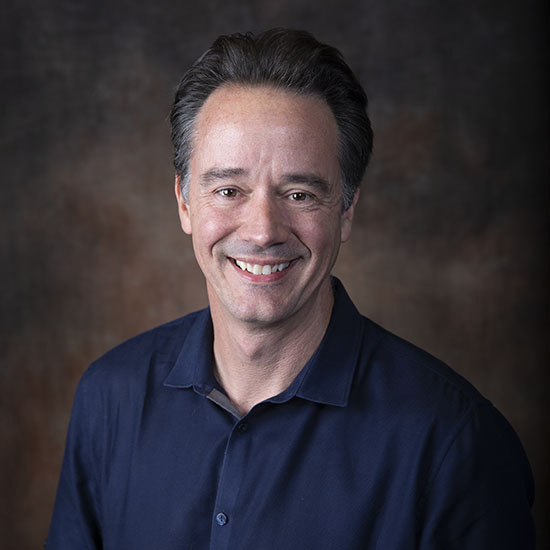 Mike Nawrocki
Cinematic Arts
Visiting Professor




Biography
As co-creator of "VeggieTales," co-founder of Big Idea Entertainment and the voice of the beloved Larry the Cucumber, Mike Nawrocki has been part of the pulse of the "VeggieTales" brand, which boasts sales of over 85 million videos, audio CDs and books, generating over one billion dollars at retail since its inception in 1993. Nawrocki has created, written and directed most of the extremely popular "Silly Songs with Larry" segments, including fan favorites "His Cheeseburger" and "The Hairbrush Song." He has also lent his screenwriting and directing talents to dozens of "VeggieTales" episodes such as "Madame Blueberry" and "The League of Incredible Vegetables," as well as both of the properties' theatrical release films, "Jonah" and "The Pirates Who Don't Do Anything." In addition, Nawrocki has won multiple Dove awards and authored a number of "VeggieTales" books and CD projects as well as developing and writing for another one of Big Idea's hit animated properties, "3-2-1 Penguins!"
For over 30 years, Nawrocki has been in a production environment, landing his first job in film and video in 1987 to help fund his education at the University of Illinois Chicago where he studied biology and history. Along with co-worker and friend Phil Vischer, he turned an idea for telling stories, using the then-new technology of 3D computer animation, into the phenomenon of "VeggieTales." Establishing a homespun business dubbed Big Idea, the two launched the first ever CGI video series to the consumer market. Nawrocki went on to be involved with every facet of the show's production, including editing, animation, sound, story development, writing, directing and character voicing.
Nawrocki has recently authored two book series, the "Nighty Nights" bedtime books with Michael W. Smith, and "The Dead Sea Squirrels," an illustrated early reader series which is currently in development for animation.
He served as the artist in residence at Lipscomb University from 2017 to 2019 while completing his MFA in Filmmaking.
Nawrocki lives in Franklin, Tenn., with his wife Lisa, their two children Alejandra and Michael, and their very old dog, Banjo.