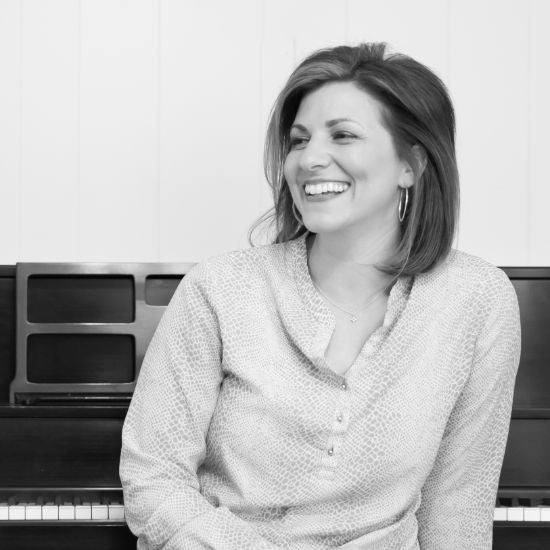 Michelle Margiotta
Music
Adjunct Faculty




Biography
Dr. Michelle Margiotta (B. 1979) is a composer, arranger, and music educator. Those who have worked alongside her give great acclaim to both her orchestrations and compositions, as well as to Michelle herself.  "…the most unique aspect of her gifts is her extraordinary ability to orchestrate. When you hear one of her arrangements—your heart, mind and soul can't help but soar…", Kathy Troccoli, award-winning singer/songwriter. Producer Sal Oliveri might sum it up best when he says, "Michelle is truly a gifted storyteller with a unique ability to take you on an emotional journey. Her orchestrations are distinctly imaginative…"
For the past year, Michelle has been orchestrating and arranging The God of the Other Side & The God of the How and When Oratorios, as well as The Shalom Reprise and Overture with Emmy & Tony Award-winning singer/songwriter and producer Kathie Lee Gifford. Kathie stated that…"Getting to know, and work with [Michelle] has been one of the greatest creative and professional experiences of my life. Her talent is world class and so is her heart."
The oratorios are the second major orchestral pieces centered on Biblical excerpts that Michelle has had the privilege of composing; in 2017 she completed a four-movement symphony entitled PSALM 46: A Song Of The Sons Of Korah. By incorporating geographically and historically appropriate scales and modes as well as contemporary musicality, the composer explores the hope and security we can find in God and other themes central to the Psalm on which it is based.
For Michelle, composition is a visual art; each instrument represents a color in her mind's eye and she uses their rich tonal hues to reveal the varying shades of brightness and darkness in her work. A perfectionist in all ways, Margiotta is careful and calculated down to the tiniest detail of her orchestrations and other creative projects, but because music is so intertwined with her very being, she is able to cast wide the net of feeling and draw the listener, worshipper, or student alike into the emotions and story her music tells. "Michelle is a composer of real heart. Every note is a passionate response to the need of the music…", David Davidson, renowned violinist and concertmaster of the Nashville Recording Orchestra.
Much of her musical background is rooted in the church. She has served on staff at several churches including being the Assistant Music Director for Times Square Church in New York City. A gifted worship leader, she has self-produced and engineered two albums of original worship music as well as an instrumental record of sacred music.
For the past eight years, she has traveled with Dove Award-winning and Grammy-nominated artist, Kathy Troccoli, as her full-time piano and guitar accompanist. Michelle has also played events with Christian artists such as Kelly Minter and Laura Story.
Michelle holds a Bachelor's of Music Education from Lee University in Cleveland, TN, as well as a Master's in Jazz Composition and Arranging and a D.M.A. in Composition from Five Towns College in NY. She has a strong passion for music education and has taught at the collegiate level for ten years, as well as teaching countless private students. In an effort to make music accessible to an even broader audience, her book, The Language of Music, An Introduction to the Basics of Music Theory was released in Fall of 2020. Originally from Long Island, New York, Michelle now resides in Nashville, Tennessee, where she has already been warmly embraced by the creative community.