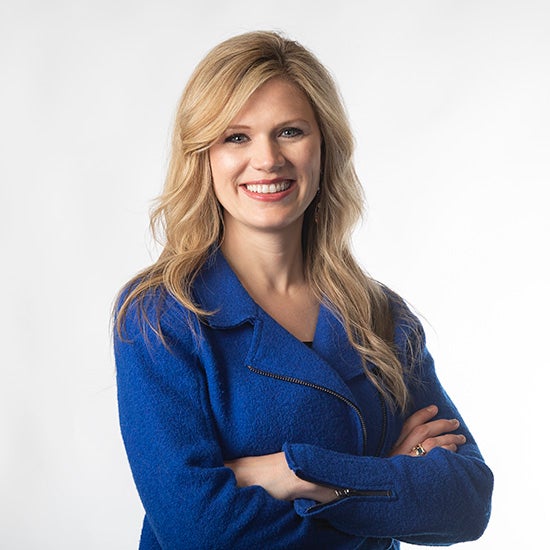 Chelsia Harris
Nursing
Executive Director, Nursing




Biography
Chelsia Harris is originally from Hartman, Arkansas. She earned her bachelor of science in nursing degree from Arkansas Tech University in 2004, her master of science in nursing degree as a family nurse practitioner from Vanderbilt University in 2008; and her Doctor of Nursing Practice degree with an emphasis in Educational Leadership from Case Western Reserve University in 2015.
Harris' clinical experience includes practice in medical-surgical acute care, outpatient cardiology, preventive health, primary family practice, and occupational and home health.
Prior to joining Lipscomb University as an associate professor and the Associate Director of Nursing for Degree Development in 2017, she taught for eight years as an associate professor of nursing in a baccalaureate program at College of the Ozarks in Point Lookout, Missouri.
Harris has spoken locally, regionally, and nationally to a variety of healthcare audiences.
Her publications include topics such as physician-assisted suicide, compassion fatigue, advanced practice nursing, and nursing education, as well as her children's book Hannah Visits Nana in the Nursing Home (Christian Faith Publishing). Her research includes the exploration of compassion fatigue and daily spiritual experience among nursing assistants working in long-term care. Harris believes that nursing is a calling from God. She is passionate about the nursing profession, serving people, and ensuring that everyone receives high-quality compassionate care.
This passion is evident throughout her book, "Created & Called: A Journey to and through Nursing" (New Leaf Press). Harris also serves as a peer reviewer for the Journal of Christian Nursing and the American Nurses' Association publication American Nurse Today.
Harris married her husband Paul in 2004, and they were blessed in 2015 with their daughter Hanalee Faith.
Harris enjoys spending quality time with family and friends, shopping, and going on mommy-daughter dates.