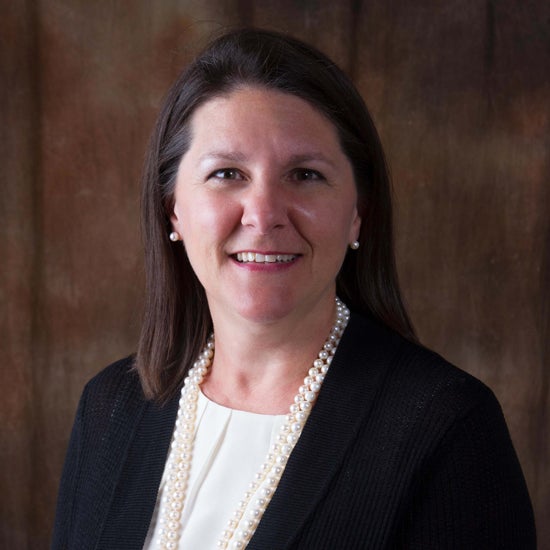 Susan Galbreath
Institutional Strategy
Senior Vice President for Strategy




Biography
Helping students realize their potential is a passion for Susan Galbreath. A certified public accountant, Galbreath now serves as Senior Vice President for Strategy. She recently served in the Office of the Provost as Vice Provost for Academic and Financial Affairs. In addition to this role, she served as special assistant to the president and as interim dean of the College of Business from Jun. 2004 - Dec. 2005 and from Aug. 2007 - Mar. 2008.
Since joining the Lipscomb faculty in 2001, Galbreath's leadership has driven change and challenged the status quo with an innovative and collaborative approach. In her current role, Galbreath works closely with the president and the executive team to implement university goals; identify issues in higher education and in the marketplace with potential impact on the institution; and focus on strategic initiatives in academics, technology, human resources, organizational design, process improvement and financial efficiencies.
A veteran educator, Galbreath was on the faculty at Tennessee Technological University and East Carolina University prior to coming to Lipscomb. She served as an in-charge auditor at PriceWaterhouseCoopers in Nashville. She was a member of the Leadership Middle Tennessee Class of 2015. She is a recipient of the Outstanding Accounting Educator Award from the Tennessee Society of Certified Public Accountants and has been named a Nashville Woman of Influence by the Nashville Business Journal.
Galbreath holds a Bachelor of Business Administration degree in accounting from Tennessee Technological University and a Master of Accountancy with an emphasis in accounting information systems and a Ph.D. in accounting from the Haslam College of Business at the University of Tennessee-Knoxville.