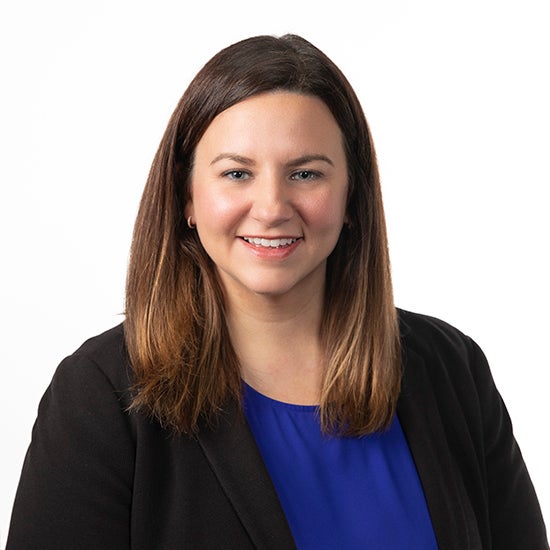 Laura Encalade
School of Public Policy
Executive Director School of Public Policy/Assistant Professor




Biography
Laura Encalade is an experienced educational leader with deep expertise in strategic planning, innovative program design and implementation, and consulting. She is passionate about supporting communities and organizations to advance educational equity and support meaningful outcomes for all community members.
Laura previously served as the co-president for the National Institute for Excellence in Teaching (NIET) where she supported strategic planning efforts, partnership opportunities, and the development of new services for the organization.
Laura oversaw the implementation of a strategic plan NIET Now that guided the growth and expansion of NIET's services, partnerships, and staff. Specifically, Laura led the redesign of the organization's business development strategy, resulting in a 200% increase in fee-for-service revenues and non profit's first philanthropic partnerships. Under Laura's leadership, NIET's services deepened and expanded to include support for school leadership, curriculum implementation, learning recovery and acceleration, and character development. Prior to joining NIET in 2019, Laura served as the chief of staff for the Tennessee Department of Education and former Commissioner Dr. Candice McQueen.
As a key member of the executive leadership team, Laura led the implementation of the state's bold education strategic plan, Tennessee Succeeds, and managed key initiatives like the creation of the state's Office of School Improvement, strategically allocating more than $30 million in federal funding. Previously, Laura served as director of policy and research for the Tennessee State Board of Education, leading projects including the state's academic standards review process and the redesign of Tennessee's teacher preparation report card.
Laura's focus on state-level education work also included roles as the deputy director of Tennessee's $500 million "Race to the Top" grant and the department's director of educator talent, where she supported district and statewide design and implementation of strategic compensation policies.
Laura began her career as a seventh- and eighth-grade social studies teacher in St. Louis where she was nominated for the Pettus Award of Excellence in 2010. A Memphis native, Laura earned her Bachelor of Arts in political science and global studies, with a focus in economics, at the University of Tennessee, a master's in secondary education from the University of Missouri-St. Louis, and a master's in public policy from Vanderbilt University.