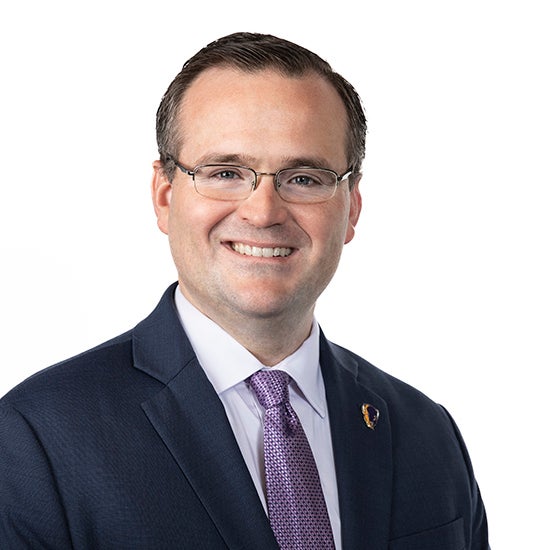 Brent Culberson
President's Office - Admin
Vice President of Government and Community Relations




Biography
Brent Culberson joined the Lipscomb leadership team as vice president of government and community relations in May 2022. In this role, Culberson serves as a liaison with local, state and federal government representatives and organizations; engages neighbors; develops community partnerships; and leads corporate and foundation relations. 
Before his appointment at Lipscomb, Culberson served as assistant commissioner for legislative affairs at the Tennessee Department of Health. In this role, he managed a team of two legislative liaisons and was responsible for representing the department before the Tennessee General Assembly. Prior to joining the Office of Legislative Affairs, Culberson served as the assistant commissioner for Health Licensure and Regulation. From 2013 to 2016, he served as a member of Tennessee Secretary of State Tre Hargett's leadership team, managing the Division of the Charitable Solicitations, Fantasy Sports and Gaming. 
Culberson is no stranger to Lipscomb, prior to joining the Tennessee Department of Health he served as the director of Lipscomb's Office of Neighborhood, Community and Government Relations. As vice president of government and community relations, is building on his previous work in this area. He also served in a variety of other roles at Lipscomb which have included special assistant to the president, director of marketing and recruitment for the Institute of Conflict Management and coordinator of alumni communication.
A native of Middle Tennessee, Culberson holds a Master of Arts in Conflict Management and Bachelor of Arts in Political Science from Lipscomb University. He is involved in several organizations, including, Best Buddies of Tennessee, The Joseph School, Citizens Committee for the Tennessee Prayer Breakfast, One Tennessee, and the Stephens Christian Trust.  He is a 2021 graduate of the Tennessee Executive Management Institute, member of the 2020 Class of Leadership Franklin, and 2019 graduate of Complete Tennessee Leadership Institute.