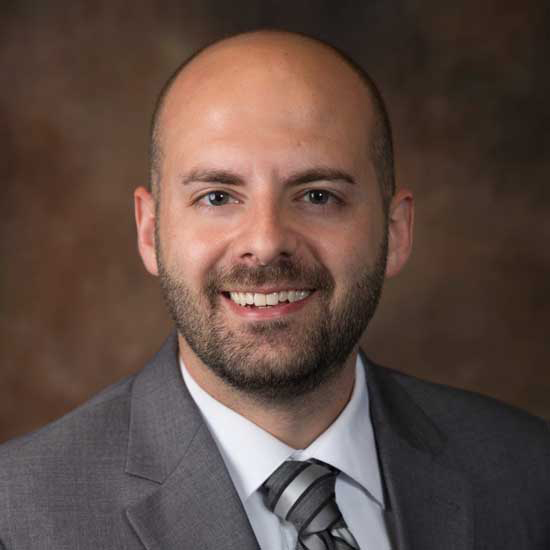 Ryan Bowen
Investment in Faculty
Adjunct Faculty




Biography
Ryan Bowen is originally from Manchester, Tennessee. He earned a bachelor of science in biochemistry from Lipscomb University in 2014, a master of science in chemistry from Vanderbilt University in 2016, and a master of education in educational studies from Vanderbilt's Peabody College in 2018.
His chemical research interests and master's thesis in chemistry focused on elucidating solution structures of modified DNA oligonucleotides using two-dimensional nuclear magnetic resonance spectroscopy (2D NMR). This work sought to shed some light on how DNA repair mechanisms work once DNA was damaged by carcinogens and other molecules.
With the shift to education, Bowen's research interests and master's thesis centered on promoting and developing student metacognition as a means to achieve deeper student learning. Currently, he is working on developing supports for undergraduate chemistry classrooms that will help engage students in metacognitive practice.
Prior to joining Lipscomb University, Bowen worked for Vanderbilt's Center for Teaching as a consultant and graduate student professional development facilitator for two years. In these roles he facilitated the Certificate in College Teaching and the Blended and Online Learning Design (BOLD) Fellows programs, consulted with graduate students on teaching, and assisted other Center for Teaching staff members with writing and teaching research.
Bowen then moved to the secondary education and taught high school chemistry for Metropolitan Nashville Public Schools before joining Lipscomb's Department of Chemistry and Biochemistry full-time as an adjunct professor. His current teaching responsibilities include General Chemistry, Introduction to Biochemistry, and Organic Chemistry labs.
When he is not working, he enjoys spending time with his friends, reading, running, playing Ultimate Frisbee, and exploring the many restaurants Nashville has to offer.