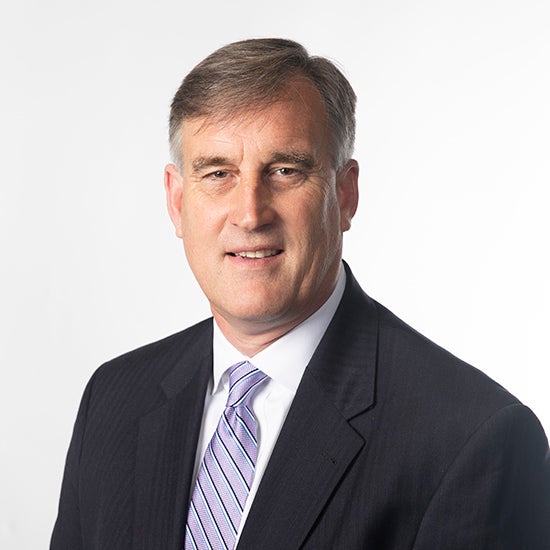 Jeffrey Baughn
SVP of Financial Affairs, Admin
Senior Vice President of Finance & Technology




Biography
Transformational leadership is a hallmark of Jeffrey A. Baughn's impact on the financial services, communications and utility industries during his more than 30-year career in those fields. In July 2020, Baughn was appointed senior vice president of finance and technology at Lipscomb University, where he leads the business operations, finance and information technology functions.
Baughn views his new role in higher education as an opportunity to invest in and mentor the next generation of leaders and to have an influence on the lives of students just as professors and staff had on him as a young college student. He is also eager to help Lipscomb continue to transform to meet the future challenges of higher education from the perspectives of both technology and financial sustainability.  
For more than 30 years, Baughn served in various leadership roles at IBM, PriceWaterhouseCoopers and Andersen Consulting. From 2011 to 2017, Baughn was a vice president within the Financial Services sector at IBM. During his 15 year tenure at IBM, Baughn also served as a senior executive in a variety of other sales and operational roles, including global relationship partner, vice president and senior project executive for a US-based wireless customer care provider, senior project executive for one of the largest fully regulated utility companies in the United States and led IBM's business process management sales team in the communications sector for clients in the energy and utilities, telecommunications and media industries.
Prior to an acquisition by IBM in 2002,  Baughn was a partner at PriceWaterhouseCoopers in Atlanta. In this role, he was integral to the build out and expansion of a fledgling business process outsourcing practice which provided finance and accounting, human resources, procurement and real estate outsourcing services. Baughn started his career at Andersen Consulting (now known as Accenture) in 1983 and spent his first 14 years there, progressing through the ranks to become an associate partner and had a variety of leadership roles in technology consulting, sales and IT outsourcing. Most recently Baughn, along with his two sons, established a family-owned and operated business, Atlanta Motor Gallery, which is focused on delivering a superior customer experience for purchasers of previously owned highline vehicles.