The Writing Studio
We're not here because you can't write; we're here because you do!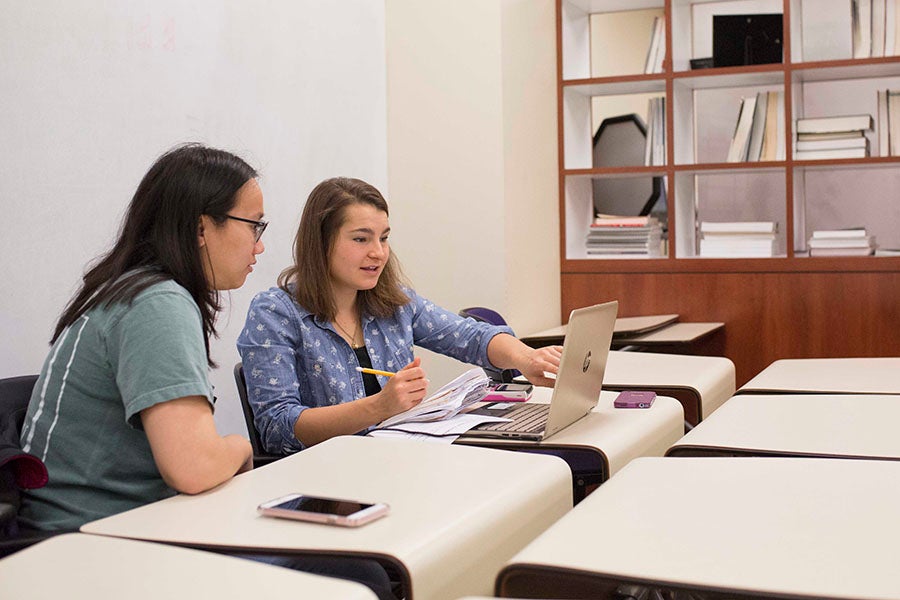 The Writing Studio is here to help you perfect what you already do well. Here, you can get a new perspective on your writing style and content, share your thoughts with others who want to help you succeed, and refresh your memory of the rules of Standard Academic American English. Instead of editing your work as you sit and watch, we assist you in refining and developing your ideas in an interactive process. We do not promise better grades; instead, we cultivate a newfound confidence in your own abilities.
A "writing studio" by definition is a place of creativity, empathy, and growth, but more importantly, it is a place for all writers and all types of writing. We're prepared to help you with traditional papers, but we also work with you on all kinds of projects involving literacies, from screenplays to lab reports to digital projects. We even help with graduate application materials, like personal statements. Our consultants are excited to meet you and learn more about the writing that you do each day!
To make an appointment for the Writing Studio, go to http://lipscomb.mywconline.com.
We also have supplemental handouts on various writing topics that you may share and download for your own use. Please email Dr. Brandi Kellett, the Director of the Writing Studio, if you see an opportunity for us to add materials on different topics.