Honors and Awards
Lipscomb University has been recognized for many of its achievements and successes over the years.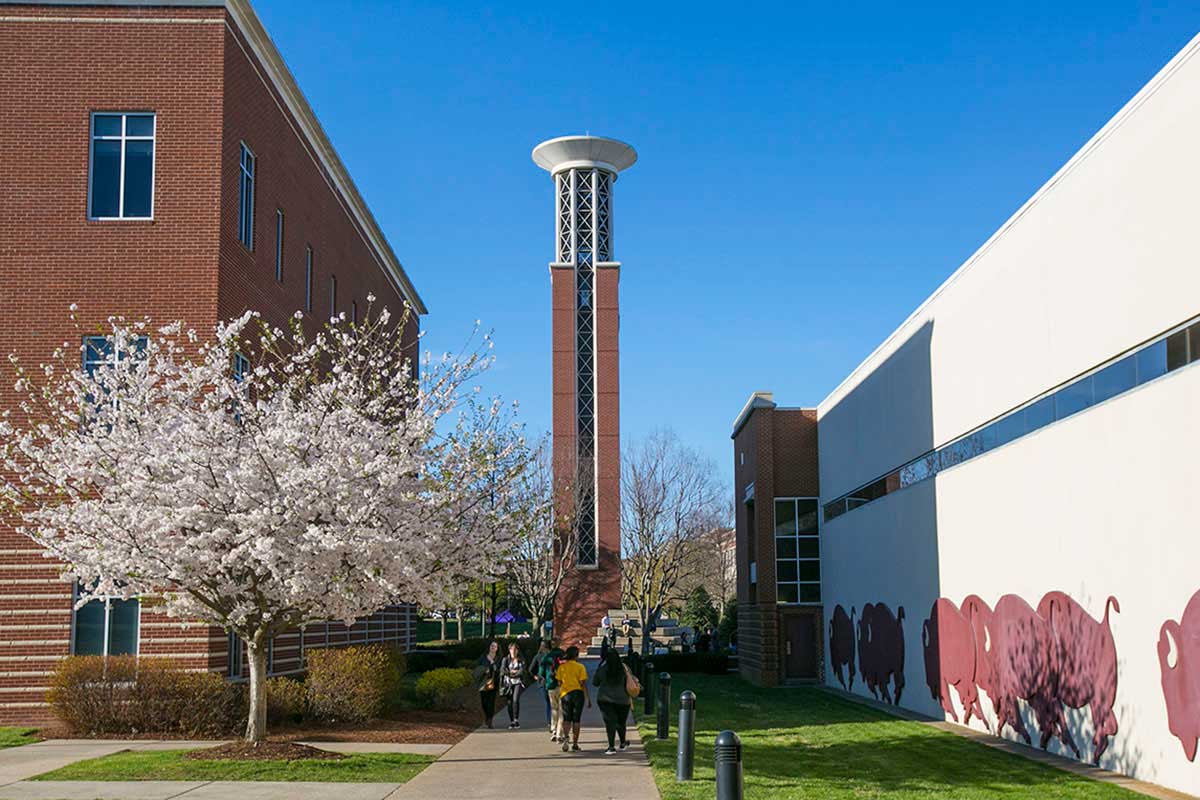 Below are honors and awards received by the university and various programs within the institution. Knowing what grounds us is what grows us, we at Lipscomb are grateful for these achievements and look forward to the good that God desires to continue accomplishing through our university.
Highlights
According to a 2019 report by the Chronicle of Higher Education, Lipscomb was the fastest-growing private doctoral university in Tennessee and the tenth fastest growing in the nation between 2007 and 2017. The enrollment growth during that time period was 69.2 percent.
In 2017, U.S. News and World Report's, moved Lipscomb University up to the Best National Universities category, where it now ranks 218 out of 399 institutions in that category. Lipscomb is also ranked in the 2020 report as an A+ School for B Students.
Lipscomb has been named to the Kiplinger Personal Finance list of 100 best values in private universities four times.
Since 2013, the National Council for Teacher Quality has consistently ranked Lipscomb's College of Education programs among the top 25 in the nation, ranking them as high as No. 1 nationally in 2014. Lipscomb's undergraduate secondary teacher preparation program is among the 120 programs in the NCTQ book Start Here to Become a Teacher, and organization gave Lipscomb one A+ and three A grades in various teacher preparation categories.
For eight consecutive years, Lipscomb's College of Education has been among the top-scoring traditional university on the Teacher Preparation Report Card, released annually by the Tennessee State Board of Education. The report card consistently lists Lipscomb as having one of the most effective teacher preparation programs in the state. The 2018 Teacher Preparation Report Card showed Lipscomb to be the largest teacher preparation program among all private universities in the state and the third largest overall.
Lipscomb was the recipient of almost $4 million in the past four years for both research and student support activities from public agencies including National Institutes of Health, National Science Foundation, U.S. Department of Education, Tennessee Department of Transportation, Tennessee Higher Education Commission and U.S. Department of Health & Human Services.
Lipscomb has produced 12 Fulbright scholars in 13 years, with five awarded in 2019.
The Lipscomb Bisons have earned the Atlantic Sun Academic Trophy six times between 2010 and 2019, with at least 72 percent of student-athletes posting a 3.0 grade point average or better in any given year.
Lipscomb has been classified as a doctoral university by the Carnegie Foundation, which places it among only seven percent of schools in the nation offering undergraduate, master's and doctoral programs.
Lipscomb's undergraduate engineering program was ranked a top 100 program in the country in the annual U.S. News & World Report's "2019 America's Guide to Colleges."
Lipscomb was included among more than 300 universities in the nation to have achieved classification from the Carnegie Foundation for the Advancement of Teaching Community Engagement.
College of Business programs have been ranked within the top 100 nationally and No. 1 in the state for the past three consecutive years by Bloomberg/BusinessWeek or Poets&Quants.
Since 2013, Lipscomb has been consistently included in rankings of the top colleges for veterans' education in the Military Times, GI Jobs and Military Advanced Education.
Lipscomb has sent 35 teams to NCAA national tournaments, most recently the women's soccer and men's and women's cross country teams competing in fall 2019, since joining the NCAA Division I in 1999.
Lipscomb's 2017-18 job placement rate was 95 percent. This was based on the amount of bachelor's degree graduates who are employed or pursuing graduate school within six months of graduation.