Partnerships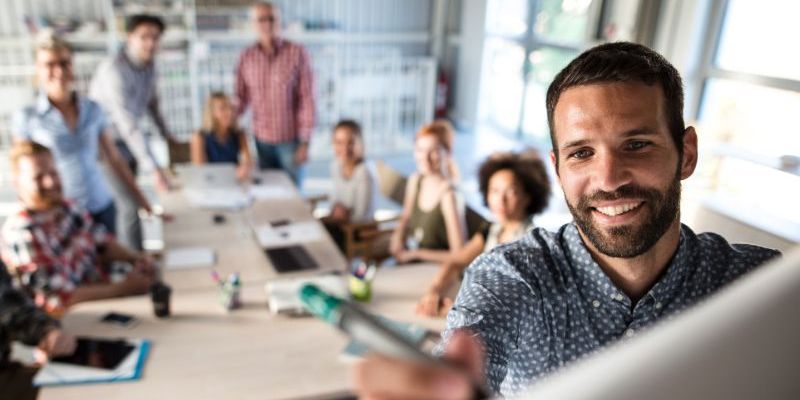 Your Success. Our Mission.
At Lipscomb Online, we want to provide the education individuals need to meet their career goals by empowering them with the skills they need. Through corporate and educational partnerships, we are educating employees with skills to make them better employees. And when people succeed, organizations thrive.
Stronger Together
As a regionally accredited, local university, Lipscomb Online offers both employers and their employees a variety of benefits through a corporate partnership.
Employer Benefits
Workforce development through continued education
Comprehensive benefits including education opportunities to attract and retain top talent
Custom-built programs to meet your specific professional development needs
Increased employee satisfaction through professional advancement opportunities
Employees with greater skills build a better brand and a stronger company
Access to highly qualified professionals who demonstrate the exact competencies needed within your organization
Employee Benefits
Application fee waiver makes it easy and affordable to apply to Lipscomb
Competency-based education model means you can earn course credit through a combination of prior knowledge, work experience and transfer credit
20% reduced tuition increases the value of a Lipscomb education and decreases your out-of-pocket costs
In-demand skills immediately add value to the organization
Ability to earn digital badges and share on LinkedIn and social media as a credential to highlight your unique strengths 
Get Credit for What You Already Know
Lipscomb University's CORE Competency Assessment Center can help you earn up to 30 credit hours in one day based on your prior work experience and education. Save time and money through our innovative competency-based education model.
The CORE Competency Assessment Center also assists organizations in determining strengths and areas of development for employees company-wide. By measuring 15 core competencies, the assessment center helps organizations see beyond the current performance of individuals to identify areas of potential for future development.
An Affordable, Quality Education
In addition to an application fee waiver and tuition discount available to students employed by a corporate partner of Lipscomb Online, you have the flexibility to earn your degree in a way that fits your budget and a format that fits your life. Our fully online degree programs allow you to earn your degree at your pace, and you may qualify for financial aid opportunities like scholarships, grants, loans and other options.
Current Partners
Lipscomb Online has strong partners in Middle Tennessee and across the state.
Corporate Partners
Arms of Hope
Bright Horizons
Centricity Music
Chattanooga State Community College
Christian Community Services, Inc. (CCSI, Inc.)
City of Franklin
Cleveland State Community College
Cumberland Heights
Cuyahoga Community College
Davidson County Sheriff's Office
Habitat for Humanity, Greater Chattanooga
HIS WAY Recovery Center
LEE Company
Metropolitan Development Housing Agency (MDHA)
Metro Nashville Davidson County
Mt. Zion Baptist Church
Nashville Sounds
National Association of Women Business Owners (NAWBO)
National Christian School Association (NCSA)
Northeast State Community College
Pellissippi State Community College
Prevent Child Abuse Tennessee (PCAT)
Ryman Hospitality Properties (RHP)
Southern Land Company
T.W. Frierson Contractors
Vanderbilt University Medical Center
Vol State Community College
Community College Partners
Chattanooga State Community College
Cleveland State Community College
Cuyahoga Community College
Nashville State Community College
Northeast State Community College
Pellissippi State Community College
Vol State Community College
Become a Partner
Interested in partnering with us? Contact Ted Meyer, Interim Executive Director of Lipscomb Online, at 615.966.1107 or ted.meyer@lipscomb.edu.