Theatre Alumni
Our alumni are very important to us, and we value keeping relationship with them for life. If you are an alum of our program, please keep in contact with us, and be sure to join our alumni Facebook page! We are dedicated to championing you on your journey.
"While studying at Lipscomb University, I was challenged and encouraged by the faculty and my peers to tell authentic, gutsy stories through live theatre. The curriculum is built to develop well-rounded, smart artists that come away with experience in both technical and performance based classes. I am so thankful for the rich opportunities, mentors and friends this program brought to my life." -Ann-Marie Bagge, B.A. in Theatre Education, 2017
Ann-Marie Bagge is in New York City, recently working for Marathon Digital, a social media company representing Broadway, Off-Broadway shows, national tours and other regional theatre companies around the world.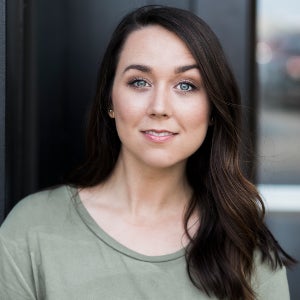 "Studying at Lipscomb University provided me with opportunities as a student to work with industry professionals both in and outside of the classroom. These relationships were vital to my artistic growth, and allowed me to widen my professional network." — Emily Faith, BFA in Acting, 2013
Emily P. Faith is an actor, director, and educator pursuing her M.A. in Drama Therapy at Lesley University. After receiving her BFA in Acting from Lipscomb University, Emily performed in touring and regional companies throughout the U.S. including: Watertower Theatre, Arkansas Repertory Theater, Central Square Theatre, and Actors Bridge Ensemble. When not performing, Emily serves as a teaching artist for the Dallas Children's Theater, Dallas Theater Center, Watertower Theatre and AT&T Performing Arts Center. She is also the co-founder and artistic director of one of Dallas' newest all-female operated theatre companies, Lily & Joan Theatre Company.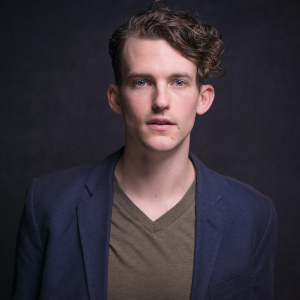 "My training at Lipscomb allowed me to learn about every aspect of theatre; beyond performing, I directed and choreographed, worked the box office, built scenery and costumes, designed lights and sets, developed invaluable teaching artist skills, and performed with the Improv Team and Dance Company. This thorough theatre education has made me a stronger actor, collaborator, and artist. In today's industry, you have to be more than just an actor; having all these skills in my tool belt has given me a greater appreciation for the craft, the confidence to express my artistic voice, and the skills to follow through in the work." — Austin Ryan Hunt, BFA in Acting, 2015
Following graduation, Austin spent a season with the Orlando Shakespeare Theater as a performer and teaching artist. Since then he has performed regionally with theaters including Drury Lane Theatre, Actors' Playhouse, Slow Burn Theatre Company, and Skylight Music Theatre. Austin now lives in Chicago where he was accepted into the School at Steppenwolf training program. Some of his Chicago highlights have included roles such as "Peter/Boy" in Peter and the Starcatcher (EDGE Theatre), "Actor #1" in Steppenwolf's lab of We Are Proud to Present…, Swing for A Charlie Brown Christmas (Broadway in Chicago), Swing for Matilda the Musical (Drury Lane Theatre), "Albert" and Davey U/S in Newsies (Skylight Music Theatre), and Ensemble in An American in Paris (Drury Lane Theatre).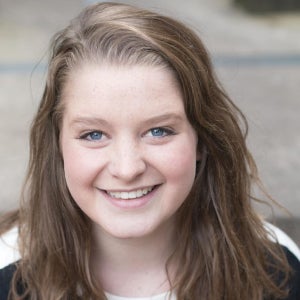 "During my time at Lipscomb, I gained a strong working knowledge of various areas of theatre and the performing arts while simultaneously being able to focus on stage management. This push to become well-rounded in multiple areas is something that has paid off in every gig and contract I've had. The other great strength of the program is the time and energy the professors put into their students as teachers, advisors, and mentors. I still turn to professors like Beki Baker and Andy Bleiler for help and advice today." — Taylor Wood, BFA in Design, 2017
Taylor is currently an Arts Leadership MFA Candidate at Virginia Tech. Before beginning her master's program, Taylor worked as a stage manager, production assistant, scheduler, and more with Nashville Opera, Orlando Shakespeare Theatre, Central City Opera, Des Moines Metro Opera, and New York Fashion Week. She has also worked with various organizations in Nashville as an event manager.
---
MORE ALUMNI SUCCESS
Alumni from our program are currently working in the professional theatre industry in New York City, Los Angeles, Chicago, Dallas, Nashville, Atlanta, and beyond. Several have also successfully engaged in the film/TV industry. Alumni from our program have attained MFAs in Performance, Design, Theatre for Youth, Poetry, Arts Administration, and Drama Therapy. Many have gone on to teach as well as earn Master of Education degrees. Some graduates have transitioned successfully to law, business, social work, and other areas. Alumni from our program have also attended specialized training opportunities at Steppenwolf Theatre, Second City, Barrington Stage Company, and more. In Nashville, most of our alumni have worked at the local professional theatres, including the Tennessee Performing Arts Center, Nashville Repertory Theatre, Nashville Children's Theatre, Studio Tenn, and Nashville Shakespeare Festival.