Presidential Ambassadors
The Presidential Ambassador Council at Lipscomb University is a leadership training program for a group of specially-selected student leaders who volunteer time to represent Lipscomb, the president and board at select events and activities, showcasing what's best about the university to some of its most important guests.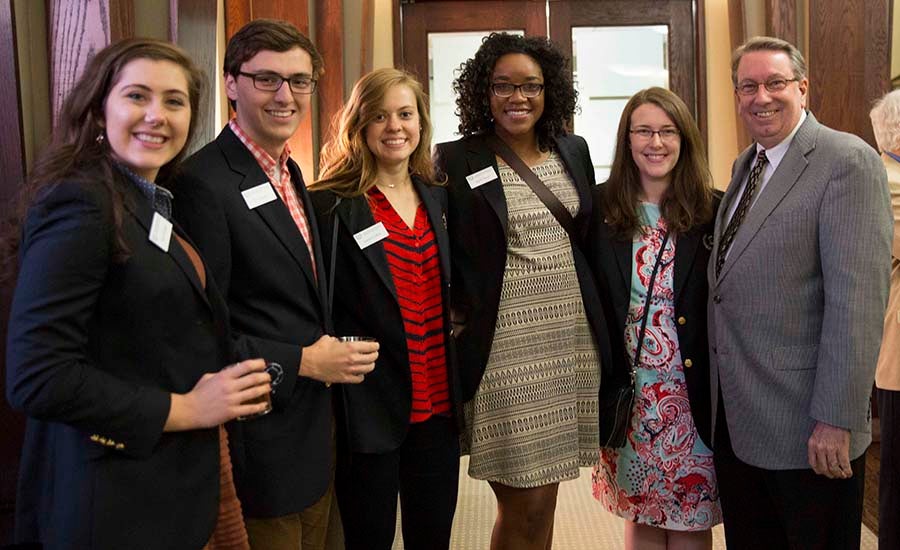 A unique enrichment opportunity
As our Presidential Ambassadors represent the university for one traditional academic year, the university invests significantly in them.
Selected through a formal nomination and application process, our ambassadors get the opportunity to learn and practice networking skills, business etiquette, leadership, knowledge in the arts, community engagement, personal communication and presentation skills, hosting national and global visitors and more.
Identified by the insignia on their navy blazers, these are students representing the best of our university as they help communicate our mission and culture.
The President's Ambassador Council is one more reason an education at Lipscomb sets a student apart and ahead in the path to their career.