Tau Phi Cowboy Show
The Tau Phi Cowboy Show is the annual rootin' tootin', honky tonkin' country music production run by the club.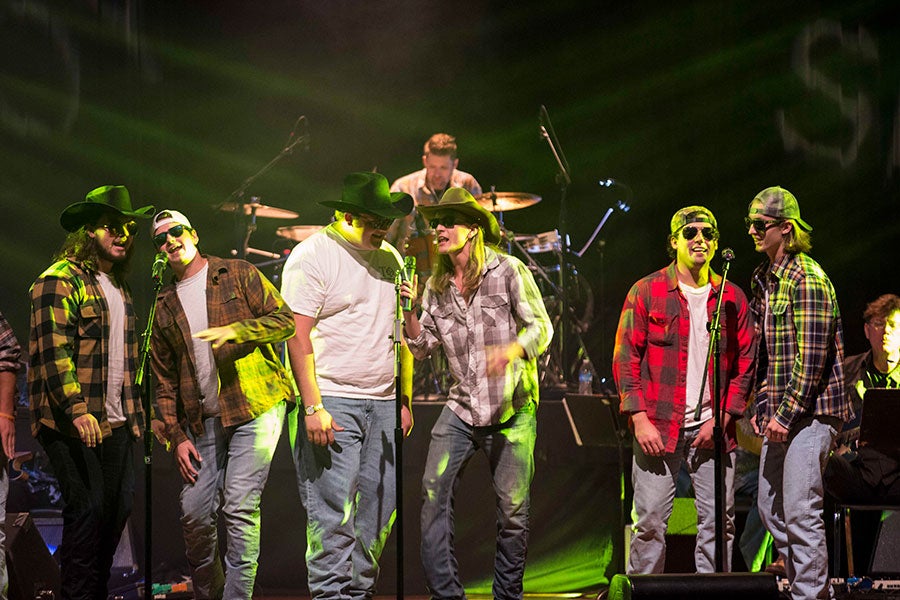 The Tau Phi Cowboy Show is one of the longest-running student-led productions on campus. It's hosted and performed by Tau Phi members. Historically, they welcome the vocals and performances of some of the most talented students at Lipscomb.
The event takes place in Collins Alumni Auditorium, allowing for an atmosphere full of fun and entertainment. In the show's early days, members of the club comprised the band and performed outside on the steps of Collins Alumni Auditorium. Now, the show has a much grander persona that seems to grow from year to year.
We want your help to ensure that Cowboy Show remains a highlight each year for the members of Tau Phi and the broader Lipscomb community. We hope you will consider donating a gift toward the show. The funds donated will ensure that students continue making memories, just like those 40+ years ago.