Media Masters
Next Media Masters - Monday, Oct. 25, 2021 at 5 pm.
Each semester the School of Communication hosts Media Masters featuring industry professionals from various Communication fields.  This event aims to provide insights, advice and inspiration to our communication students but is open to all students, faculty and staff. In October 2020, Media Masters offered the event both virtually and in-person with great success.  Recent guests include veteran journalist Demetria Kalodimos, public relations executive David Fox, the Seattle Kraken's social media manager Savannah Hollis and NPR's Emily Siner. We hope you will join us for our next Media Masters.
This semester our guest speaker is TV News Anchor at WTVF Channel 5, Rhori Johnston.  Again, we will offer this event both in person  and virtually moderated by our own professional-in-residence, Demetria Kalodimos. Free pizza for all guests served prior to the event start. If you would like to attend virtually, please register below and the meeting link will be sent to you.  
To register to attend virtually, please complete this Media Masters Virtual Ticket link.
Rhori Johnston
TV News Anchor
WTVF Channel 5
Nashville, TN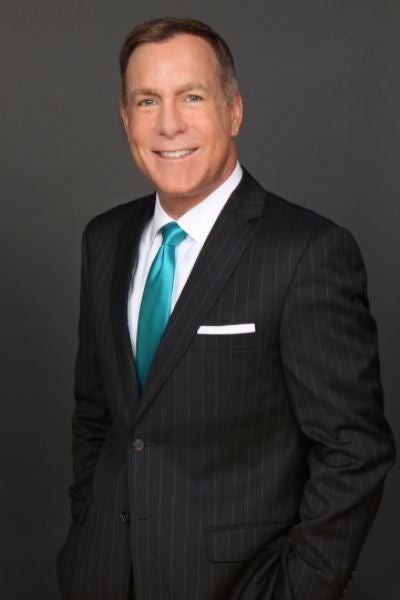 Emmy-award winning journalist Rhori Johnston can be seen weeknights as co-anchor of NewsChannel 5 at 5, 6, and 10 p.m. Rhori also anchors news specials and election night coverage. He joined the NewsChannel 5 team in the fall of 2005.
He was born in Houston, and graduated from Syracuse University. His career in broadcasting has taken him around the country – including stops in Maine, Las Vegas, and Indianapolis.
Rhori volunteers his time speaking to area students, and as emcee of a number of annual fundraisers and events, including the Salute To Excellence Awards, the Strobel Awards Luncheon, the Button Ball, the Nashville Adult Literacy Council's "Bee", the Scleroderma Walk, Crohns & Colitis Walk, and Goodwill's annual Impact Luncheon.
Rhori has received a number of awards during his career, including 7 regional Emmys.
In his spare time, Rhori enjoys cooking, traveling, learning about wine, watching good movies, listening to great local music and, most importantly, spending time with his daughter Piper and son Seaver.