Supporting You During Unique Circumstances
In these unprecedented times, Lipscomb University is committed to your academic success. The university's administration and academic leadership have quickly developed several initiatives to partner with you. These initiatives are focused on meeting needs created by the COVID-19 crisis. We are doing all that we can to make sure you are supported with many pathways to help you thrive in your education.
---
Surviving and Thriving in Uncertain Times
President Randy Lowry has created a new course for incoming students that will teach resilience in uncertain times, a cornerstone of Lipscomb's Strong For You initiative.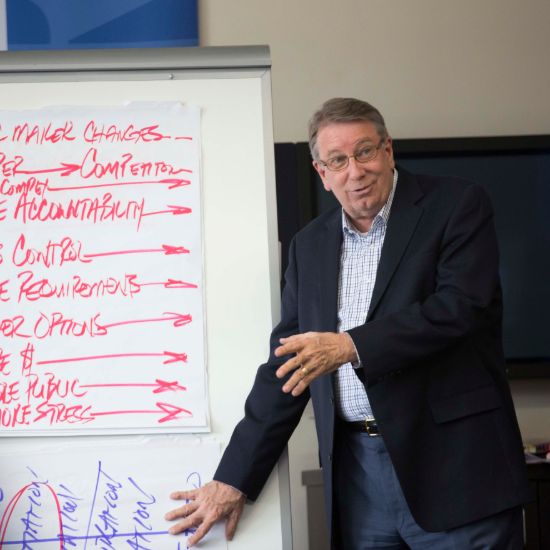 You can take this course free of charge. Emphasizing the lifelong value of resilience in the face of adversity and the development of strategies to thrive as a young adult, this course will give you a jumpstart on college life at Lipscomb that will help you feel more connected when you arrive on campus.
Build relationships with faculty and fellow classmates through small-group mentoring
Spend time with the president of Lipscomb University
Develop skills that will prepare you for success in college and resilience in life
---
A Safe, Caring Campus
Though there may be a number of uncertainties students may be feeling as they think about college this fall one fact is certain — we are committed to the safety and wellbeing of our community. One of our top priorities is always the safety and security of our students. At Lipscomb we are transforming many of our spaces on campus, our practices and our procedures to make them as healthy as possible for everyone in our community when we are all together again this fall. This ongoing priority is led by Dr. Kevin Eidson, director of health and wellness, to ensure our community is planning for and operating in the safest way possible so that we can all enjoy being a part of a healthy campus now and in the future. We have recently expanded our resources in this important area to ensure the best and most healthy environment as we return to on campus classes in the fall.
Personalized Advising
The purpose of academic advising is to assist students in making progress toward achieving their educational, career, and personal goals. Utilizing faculty and selected staff as academic advisors, the university seeks to support and promote intellectual growth and academic success for students through effective academic advising.

Academic advising has transitioned to a virtual setting with faculty using scheduling platforms such as Calendly to schedule advising appointments with students. The advising sessions are accomplished via Zoom and other conferencing technology.

Contact Academic Success Center
CLT and Residual ACT Testing
If you need to complete your testing requirement to be considered for admission, you may register to take the Classic Learning Test (CLT) below. April and June testing dates are available. Lipscomb also offers the residual ACT on the Lipscomb campus. Once restrictions are lifted for on-campus testing, you may register for this exam using the link below. If you would like to be notified when we begin safely offering the residual ACT on campus, please contact the admissions team and ask to be added to the notification list for the residual ACT exam schedule.

If you have additional questions regarding our testing policy or for up-to-date information regarding the residual ACT, please contact the admissions team.
---
Financial Assistance
If you have recently lost your job due to the impact of COVID-19 (or if you lose it over the next several months)  and cannot pay your son's or daughter's bill, then Lipscomb wants to help you so your child can successfully continue his or her education at Lipscomb on schedule.  
The Financial Aid Office will support you with personalized mentoring and emergency financial reviews and guide you through the process to help you update your FAFSA.  Simply complete the Financial Aid Review Form (click on link) to begin.  This form allows the Financial Aid Office to review your information and support you with guidance on next steps in adjusting your FAFSA and creating other potential financial opportunities at the state, federal and institutional levels.  We are here to personally help you through this process and maintain confidentiality in all cases. For questions regarding the Financial Aid Review Form or any financial aid questions related to COVID-19, please email the Financial Aid Office at financialaid@lipscomb.edu.  
If you need additional support after your financial aid assistance, the Business Office stands ready to help you with flexible payment plan options.  Please contact Lipscomb's Student Account team at bursar@lipscomb.edu who will be glad to assist and be your partner in solutions during this difficult time.  It is our primary goal to assist you in dealing with the financial gaps caused by job loss, and keep your sons or daughters continuing their education at Lipscomb.