About the Peugeot Center
The Peugeot Center equips engineering students and professionals in applying faith-motivated, sustainable engineering solutions in developing communities.
The Dream
The vision of the Peugeot Center is to continue to provide opportunities for more engineering students and professionals to meet critical needs in underserved communities. As the college of engineering continues to grow, relationships with more partnering organizations will be required, more effective and sustainable technologies will be developed and utilized, larger numbers of professional engineers will be drawn to the work and students will be given opportunities for studies directly equipping them for this type of service. More organizations will see the value of this service and supply personnel and other resources to provide critical assistance. Individuals and charitable organizations will provide sufficient funding to permanently endow the work of the center.
Objectives
Foster holistic missions through engineering service projects that "wash the feet" of people in developing communities and share the love of Christ with them through service.
Partner with organizations to work on projects from a wide variety of engineering disciplines and keep in contact with them to provide long term service in conjunction with short term trips.
Investigate new technologies to meet communities' needs in a culturally realistic and sustainable way.
Offer academic course work to provide students the foundation they need for work in the mission field after college.
Share missions knowledge, ideas, technologies and resources with other organizations, schools and churches to enable them to better serve through engineering.
Faith-Motivation Principle
When Jesus was on earth, He frequently met people's physical needs then pointed them to His Father as the source of that provision.
As followers of Christ, we strive to do the same thing. Our service is motivated by the calling of Jesus to take care of people in need and make the world a better place, and in doing so, to point the world to Him. In serving the people around us, we also serve Christ, as Matthew 25:40 says, "The King will reply, 'Truly I tell you, whatever you did for one of the least of these brothers and sisters of mine, you did for me.'" We serve others with Jesus' love, and we love Jesus by serving others.
Lipscomb engineering missions began in 2004 when a group of engineering students asked if they could organize an engineering mission trip. That team traveled to Honduras to build a water tower for a remote health care clinic that would provide adequate water supply and pressure for the people who worked there. This was the first of the now more than 20 trips that have been taken by students of the Raymond B. Jones College of Engineering, and that first group of students started an effort that has touched thousands of lives of both students and villagers alike. Projects have included water towers, radio repeaters, bridges, water systems, solar power systems, and more. The Peugeot Center was established in 2014 as a centralized continuation of the missions effort of the College of Engineering, and it will expand the reaches of the students beyond what was possible before.
Research
The Peugeot Center will seek to investigate new technologies to meet communities' needs in a culturally realistic and sustainable way. The research branch of the center will dedicate its time to researching both the technology for developing countries and how that technology is used by the cultures that need them. Learning about both technology and culture will be critical to the projects' long term successes in the communities for which they will be designed. The center's research will be used in students' projects for short term mission trips and will be shared with others as part of the center's outreach as well.
Education
Lipscomb University is a school of academic excellence, and the Raymond B. Jones College of Engineering is no exception. The center will offer new academic coursework through the College of Engineering so that its students can become more accomplished in the service they provide to developing communities. Through these courses, the Peugeot Center will provide students the opportunity to not only learn about engineering missions while they are undergraduates but also have the tools they need to pursue a career in engineering missions after graduation. The passion students develop for missions during the project work and trips is life-changing, and through the center's educational options, that passion can have a lifelong outlet.
Founders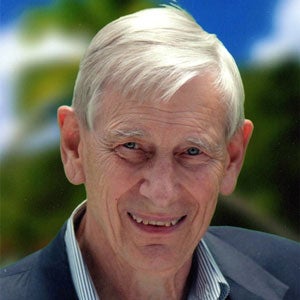 Dick Peugeot holds a bachelor's and master's degree in electrical engineering from the University of Tennessee - Knoxville. Dick's area of technical expertise is in the field of nondestructive testing where he holds several patents in the area of eddy current testing and microfocus x-ray imaging. He has been instrumental in the design and construction of more than one hundred real-time X-ray imaging systems that have been installed in the U.S. and abroad.
Dick has a long standing interest in Christian education. He has participated in several engineering mission trips in Honduras and Guatemala and has been a strong supporter of the Raymond B. Jones College of Engineering. Dick and Mary Ann's strong belief in Lipscomb's engineering missions effort prompted them to endow the Richard S. and Mary Ann Brown Peugeot Center for Engineering Service to Developing Communities.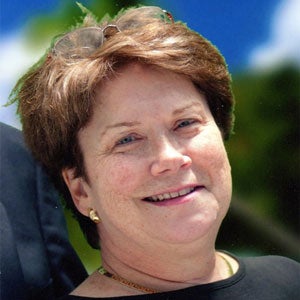 Mary Ann Brown Peugeot is a native of Hampshire, Tenn. She received her bachelor's degree in accounting from Tennessee Technological University in Cookeville, Tenn., and began her career as a CPA in the Nashville office of Ernst & Ernst. She started her own firm in 1984 and has worked mainly in taxes and planning ever since.
Mary Ann has been around engineers her whole life. Her father was an instrument repairman and two older brothers are electrical engineers. Her marriage to Dick and their interest in students led them to host many events in their home so that they could encourage them in their chosen fields. She is excited about the development of all aspects of the students' talents and abilities in the work of the center so that they can use all of their talents to the fullest.
Resources