Academic & Employment Partners
Everyone brings different skills to job performance. When you use our CORE Competency Assessment Center, we illuminate them for you.
Whether you have a few employees or hundreds, better understanding their true competencies—the skills and experiences they actually bring to their jobs—and helping them attain even greater proficiency will ultimately benefit everyone.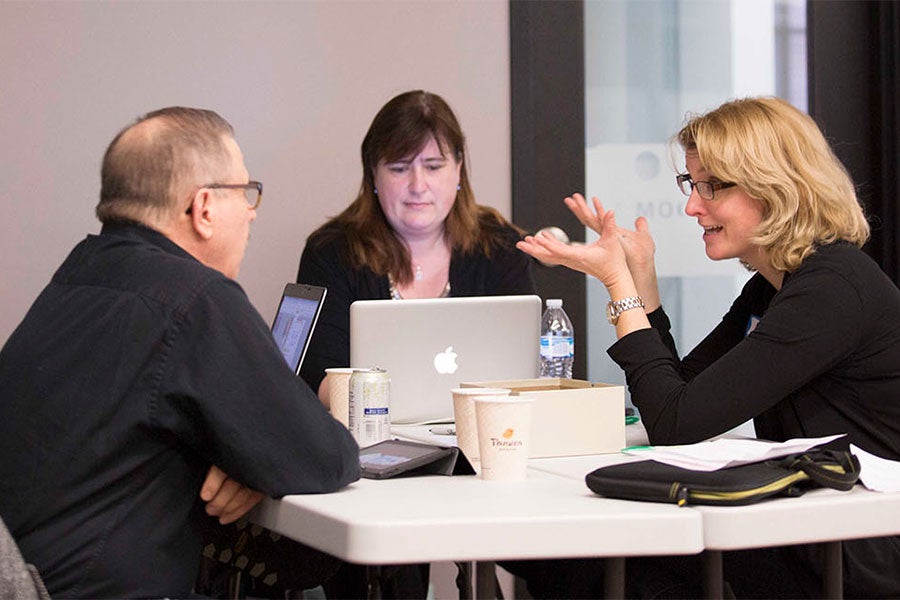 Lipscomb is breaking new ground in competency assessment with the first fully-integrated, competency-based program using the Polaris® system offered by a university in the country. As part of Lipscomb's College of Professional Studies, CORE—our Customized, Outcome-based, Relevant Evaluation—is just one of many innovative programs that is addressing the way knowledge is assessed, improved and utilized.
CORE measures 15 competencies on a badge system, which is based on a nationally respected and Fortune 500-proven competency performance model—the Polaris Assessment System. Through past performance, the Polaris® system has a proven track record of how competencies are best measured and what competencies will work to fulfill the needs of both companies and employees. We bring that proven performance to you in a concise, innovative program with the advantage of having the added educational experience of one of the South's top private universities. All of the Polaris products through CORE are backed by rigorous statistical studies supporting their validity and psychometric soundness.
Celebrating differences by knowing how to use them.
Put our team to work for your team.
Our assessment center serves as the starting point for all CORE competency research and includes a panel of three behavioral assessors from different professional backgrounds who, based on rigorous exercises, analyze the competencies of participants in the program. The CORE program is more than a series of questions, though. Individuals are assessed against the competency model developed for their particular role (or a future role) to determine their strengths and development areas.
This process typically begins with a job analysis to define the requirements of a particular role in an organization. It then proceeds to a tailored construction stage where the standard CORE test modules are "shaped" to fit the organization's needs. The shaping can include, for example:
Weighing and combining the 41 facets of competence personality that the CORE systems can assess
Deciding which skill areas to assess and how thoroughly each will be assessed
Defining feedback dimensions and the nature of the feedback reports
Integrating the testing and interview stages
Structuring the administrative system (e.g., administration software) to the specific needs of the organization
Choosing center activities such as simulations, leaderless group exercise, role playing, in-basket, work sample, testing (such as personality inventories) and interviews
Through group activities, the program will rate individuals' knowledge, skills and abilities based on the competency behaviors demonstrated.
Following their visit to the CORE Assessment Center, participants are given their competency strengths and weaknesses, and should be mapped against the expectations set for their roles within the organization to determine any skills gaps. Follow-up discussion and education focus on how to bridge the gap to meet new levels of growth and expectations. The goal is to develop a long-term strategic plan that will ensure you have strength across all areas in your company.
Obviously not all competencies are relevant to all roles. We will work with you and your team as individuals and as a group, applying the best-suited competency assessments across all leadership, management and professional positions.
Badges and e-Credentialing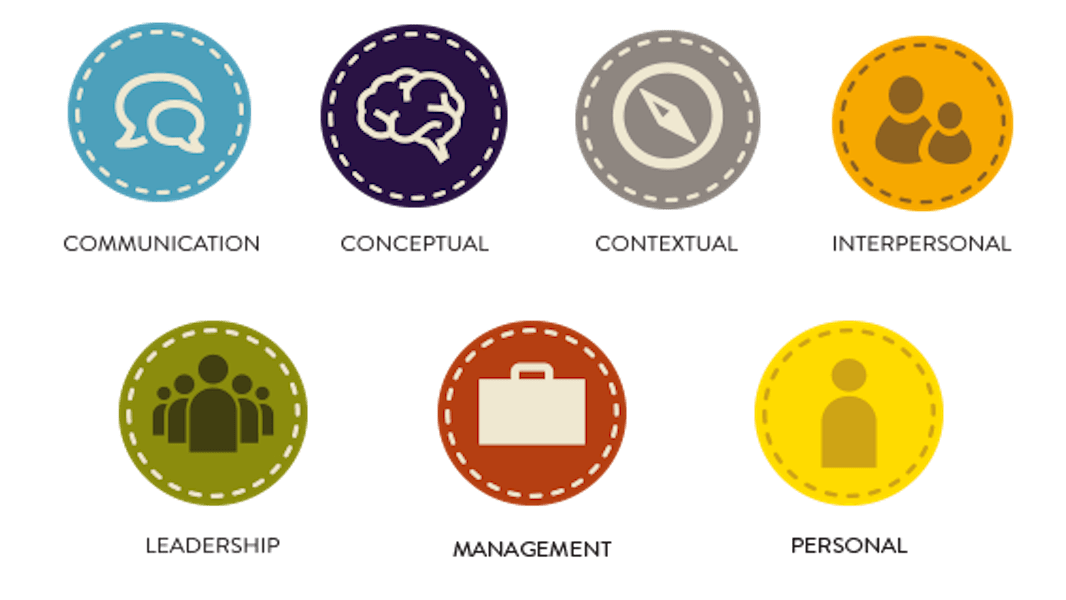 A key component of our CORE program is a recognition badge system that rates a participant's level of competency in key areas. Each competency area carries its own badges and levels, with badges being earned as each higher-level of competency is met. These electronic badges can be used not only within your company, but are credentials employees keep and use throughout their careers.