Bison athletic program prepared to compete in a COVID world
The spring semester will see all 17 teams—both fall and spring sports—in competition.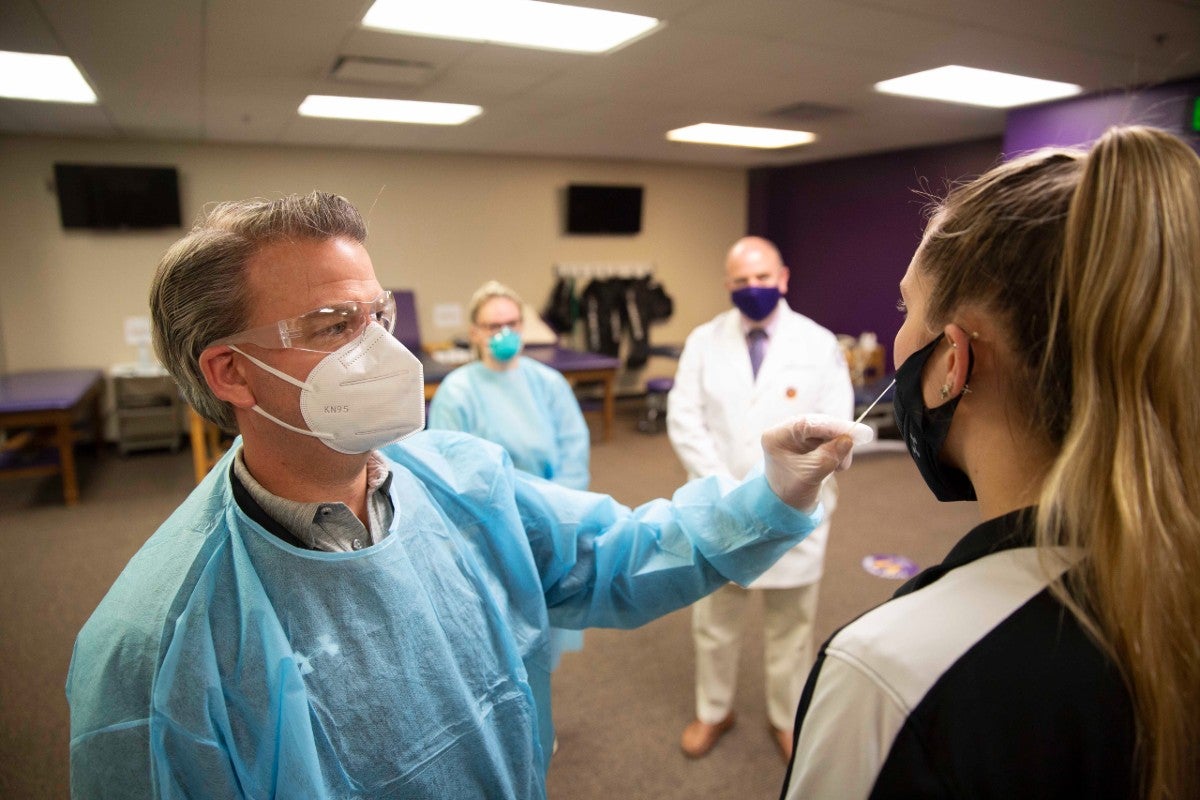 As the old adage goes, athletics are the front porch of a university—and this year that front porch has been anything but its typical portal into all an institution has to offer.
Just like every other aspect of university life, COVID-19 has impacted intercollegiate athletics like nothing else in history. Beginning this past spring when the NCAA cancelled March Madness, institutions across the country experienced spring and fall semesters with entire seasons cancelled.
Athletic conferences, national governing bodies and university officials worked diligently in the ensuing months to develop protocols and strategies to safely provide student athletes the opportunity to practice their skills and to represent their institutions in competition as well as to provide a way for fans to support their favorite teams virtually or in the stands.
READ MORE: See how you can safely see Lipscomb's 17 sports teams in action this winter and spring
Director of Athletics Philip Hutcheson has led the charge on Lipscomb's campus along with his administrative team, coaches and student athletes in partnership with Dr. Kevin Eidson, director of health and wellness for the university, to steer the Bison athletics program down this uncharted path. Their efforts have resulted in robust protocols for Lipscomb's more than 300 student athletes and 17 teams and coaches who have prepared for the return to competition. Men's and women's basketball seasons began in November with a spring semester on the horizon that will see all teams—both fall and spring sports—in competition. 
"Without a doubt this has been a very unusual chapter in the annals of Bison athletics," Hutcheson admits. "2020 has led us to examine practically every aspect of our program and to develop new approaches to just about everything we do."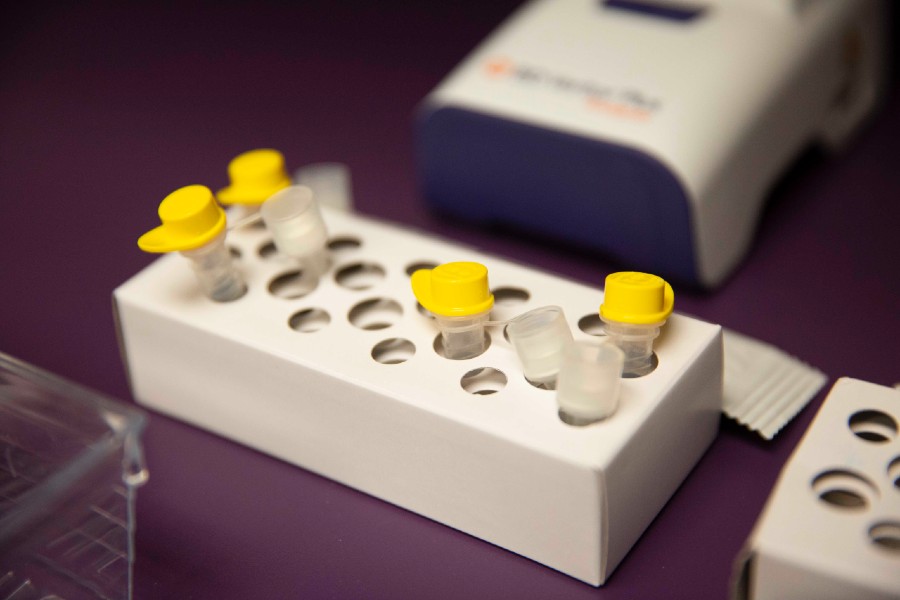 A New 'Normal'
Lipscomb Athletics has developed stringent protocols, which follow local, state, federal, ASUN conference and NCAA guidelines along with their own internal measures to make the experience as safe as possible so teams can compete.  
Per NCAA guidelines, student athletes and coaches receive surveillance COVID-19 testing three times a week while in season. Eidson and the Lipscomb University Health Center team have worked closely with Will Ness, head athletic trainer, to implement the testing routine and to educate student athletes and coaches about COVID-19 protocols such as wearing a mask, frequent hand washing and social distancing. 
"Will and the Lipscomb training team have been phenomenal partners in this effort," says Eidson. "They are the ones on the front lines on campus and on the road. They administer most of the weekly testing and additional resources have been embedded in the athletics program to help manage and respond to this situation. We also partner with them on the contract tracing aspect." 
Practices and training room services and procedures have changed and, Hutcheson says, athletes are encouraged to stay in smaller social circles to mitigate exposure and to stay healthy. 
"We have invested a lot of time in educating our athletes about how to be prepared off the competition field," Hutcheson explains. "If we can control the controllables, then we will be in a better position to manage things we can't control. We can control things like wearing a mask when we are inside or with a group and being smart about social distancing. We are encouraging our athletes to create their own social bubbles off the playing field—to do things like eat with their roommate instead of a group of people. Our coaches are also designing drills and practices that keep our student athletes with their roommates or smaller groups." 
Other protocol changes include having smaller groups in the training and weight rooms at any given time, spreading equipment farther apart, watching film in the arena instead of locker rooms, engaging pregame stretching away from others and holding virtual team meetings, in addition to other measures. If a student athlete goes to a health care facility for an x-ray or medical test, Hutcheson says, "everyone in the car is to wear a mask and drive with the windows down even if it's a cold day." 
2020 has led us to examine practically every aspect of our program and to develop new approaches to just about everything we do. — Philip Hutcheson
Total Team Effort 
Eidson says student athletes are issued N-95 masks, which provide more protection than typical surgical masks, when they travel and that they have been diligent in following COVID-19 protocols. 
"Our student athletes have been phenomenal," he says. "They have adapted to the frequent testing, which I understand may be uncomfortable at times, and have worked hard to be leaders in doing what we have asked them to do. "
Amber Tarasyuk, a travel nurse working in COVID units across the country, reached out to the university recently via a direct message on Facebook to share her praise for the men's basketball team after observing them while they were on a road trip in early December to play Southeast Missouri State University.
"I wanted to take the time to tell you about the young men from your basketball team. I am staying in the same hotel as they are. This is where I have stayed two to three nights per week since the first week of August. The gentlemen from your college who are in Cape Girardeau, Missouri for a basketball tournament were the kindest, most thoughtful individuals I have encountered in a long time," she writes. 
READ MORE: Lipscomb Bisons strong in the classroom as well as on the playing field
"They were very respectful and wore their masks everywhere. One guy forgot his mask so he had his shirt pulled up over his face. I witnessed your guys holding doors for people and helping strangers. You should feel proud of how well these young men represented your school. Thank you for all you do and please tell your basketball boys how much it meant to this Covid ICU nurse to see them all in masks."
 
"I also have to give a lot of credit to our residence life staff, food service and our service operations team," Hutcheson said. "Every area of campus has really helped make the semester possible."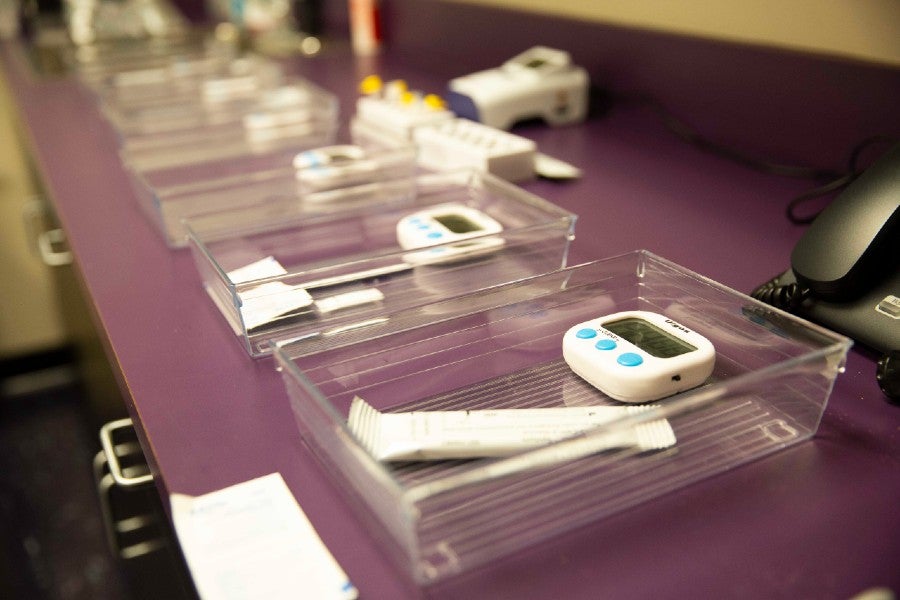 A Spring Like No Other
In August, the ASUN conference cancelled all fall sports seasons and announced that all sports—fall and spring—would be played in the spring. Hutcheson and his team have developed a plan that has been approved by the Metro Nashville Health Department to allow a limited number of fans in Allen Arena. Similar to venues across the country, seating is spread out throughout the arena and guests are asked to follow COVID-19 protocols including wearing a mask during sporting events.
Having all 17 sports in season at the same time will be challenging for the athletics staff, but "if you're a Bison sports fan, you've never had a better semester." Hutcheson said."
For full information about schedules and the Lipscomb athletic program, visit lipscombsports.com.