Tooley's 'Sun Moon' makes debut at No. 1 on streaming platform
Filmed in Taiwan and Nashville, the faith-based movie production involved School of Cinematic Arts faculty and more than 40 Lipscomb film students.
Keely Hagan |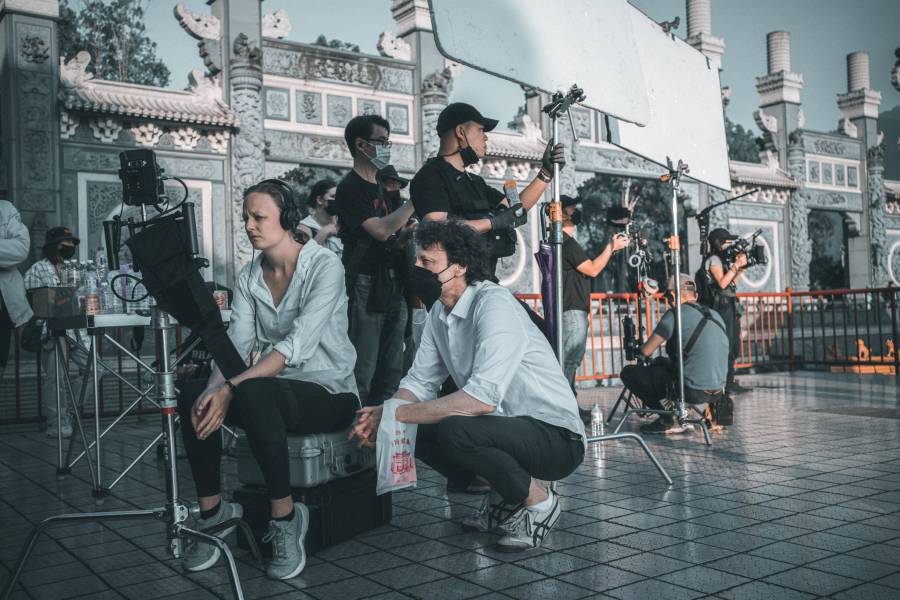 In early May, Sun Moon, a faith-based movie written and directed by Lipscomb alumna and Adjunct Film Professor Sydney Tooley (MFA '20), premiered at Nashville's Belcourt Theater and debuted exclusively on Pure Flix, immediately becoming the No. 1 movie streaming on the platform.
The movie tells the story of Kelsey, a woman recently left at the altar who is running from failure, heartbreak and humiliation. In an attempt to understand God's purpose for her life, she moves to Taiwan to teach English with no idea whether or not her leap of faith will pay off.
"Sun Moon is a story about hope during the dark times where God is asking us to step out in faith and do intimidating things," Tooley says. "It reminds me of the phrase 'Jesus take the wheel.' I don't know where they think they're going but sometimes you find yourself off-roading in the jungle without a map. In the movie, the main character has to decide if she'll follow the map that God has given her. She learns that having the faith to follow God as the mapmaker isn't always the easiest choice but ultimately, He'll lead you back to the things that are most important."
Tooley describes Sun Moon as her love letter to the country that helped her discover joy and purpose during a trying period of her life. Unlike Kelsey, she had not been left at the altar but was similarly struggling with finding direction in her life.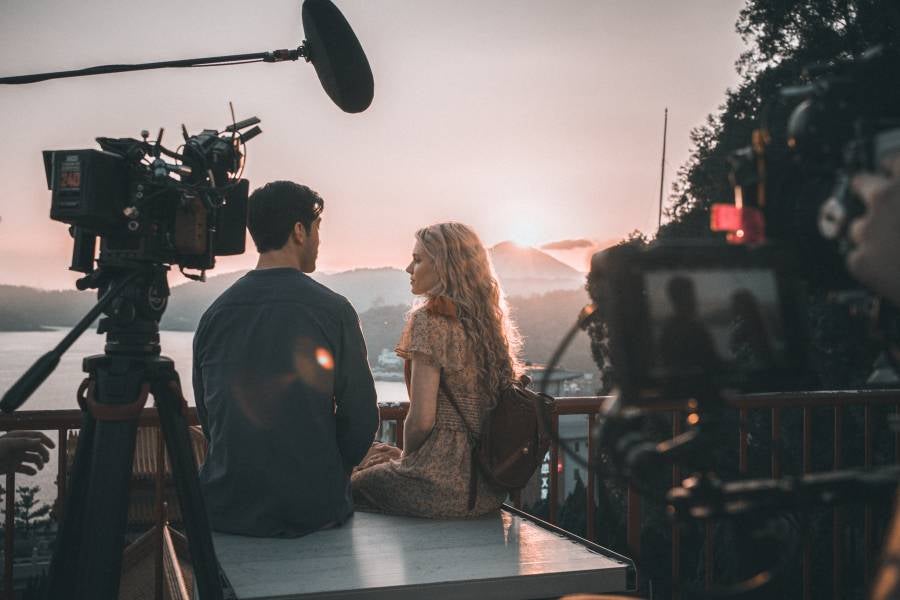 She had just graduated from college with an undergraduate degree in film but was not confident that she could be a filmmaker. Tooley was working on an archeological dig in Israel when her parents called to ask her to come to Taiwan, where they were moving for mission work. So with a leap of faith, she immediately decided to not pursue filmmaking, sold everything she owned and moved to Taiwan to be a missionary. Following God's map took her to Taiwan but that was not her final destination. 
"I began teaching English and realized that I was teaching my students how to speak English using movies," Tooley says. "Then I started teaching film classes and realized that I was being led back to filmmaking. So, with no car, no job, no money, nothing, I came back to America to pursue my original dream." 
Tooley had worked on a feature film when she received a phone call from Steve Taylor, co-founder of Lipscomb's CEA Studios and director of its School of Theatre and Cinematic Arts as well as a nationally acclaimed filmmaker, recording artist, producer and songwriter. 
Taylor encouraged her to enroll in Lipscomb's graduate program where she would earn a Master of Fine Arts in directing and screenwriting. "My mother, who is a Lipscomb alum, had sent him some of my work and he liked it," Tooley explains and laughs when she adds, "Whose mom calls about her daughter going to graduate school! That's how he knew about me and that's how I accidentally went to grad school. It was just such a God thing.
"In 2018, I was talking with my professor (Taylor) about Taiwan," Tooley recalls. "I was just relaying stories and he was like, 'Why don't you write some of this down?'"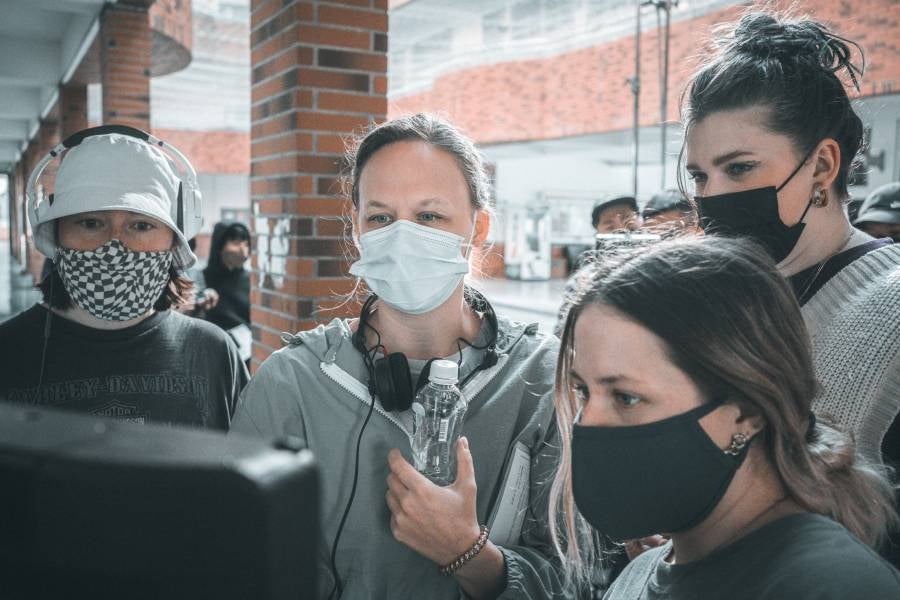 She brought him 46 pages of stories that Taylor loved. He encouraged her to write more and add structure. "So I started writing Sun Moon, which is based heavily on my own experiences as a teacher in Taiwan," Tooley says.
Set in Taiwan's Sun Moon Lake district, Tooley was able to shoot a teaser trailer on location in December 2020. Taylor used it to successfully pitch the film with Tooley as the director to Sony Pictures, which had just acquired Pure Flix as a subsidiary of Affirm Entertainment at the time. 
As soon as contracts were signed and funding was secured, the movie budget jumped from $25,000 to $1.2 million, screenwriter Susan Issacs came on board to co-write with Tooley and professional actors were hired. Sun Moon stars MacKenzie Mauzy (Into the Woods, NCIS: New Orleans), Justin Chien (upcoming Netflix Original Series The Brothers Sun), Madison McLaughlin (Arrow, Chicago, P.D.) and Michael Jong-Quin Huang (The Haunted Heart). 
In April 2021, pre-production began. The plan called for about half of the movie to be shot in Nashville, followed by four or five weeks in Taiwan. However, immediately after filming was finished in Nashville, Taiwan started experiencing the first local Covid-19 cases and no one was allowed to enter the country. About half of the movie had been shot, key crew had been assembled and final travel preparations had been made but everything had to be put on hold for about eight months.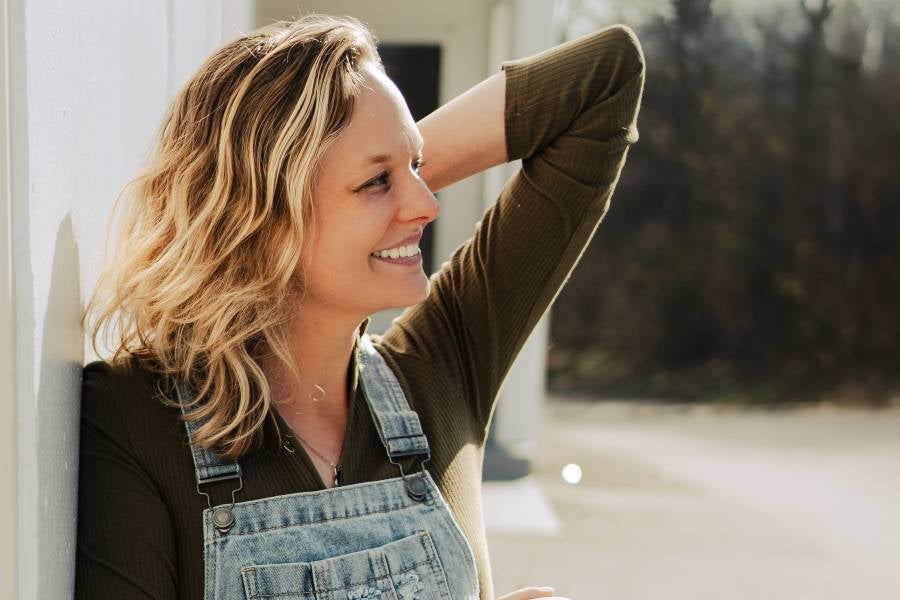 Fortunately, the stars wanted to complete the project and after a quick trip to Atlanta to plead with the Taiwan embassy, Tooley was able to secure work visas to begin filming in Taiwan in early 2022. 
Sun Moon was produced by Taylor, in collaboration with Lipscomb's Cinematic Arts program and the university's Imagine House production company. It employed over 40 current and former Lipscomb film students, some who traveled to film on location in Taiwan and to work alongside the film's Taiwanese cast and crew. 
"It was really interesting because half the crew didn't actually speak English and I don't actually speak Mandarin," Tooley says. "The students on our team were such troopers. They really latched on to the culture and made a lot of friends there. "
"It was really cool to be in a foreign country and work within a different culture with language barriers. It gives you a chance to really see what others see," she continues. "And that was the goal of the film – to be able to say, 'if you want to be a teacher or make a film in another country, you should do it.'
Tooley recognizes that with this movie she was given a shot and wants to bring others with her. She is encouraging students to be confident in their own arduous journeys that will both challenge and grow them.
"I think it's really important for people who are first timers to know that you're going to mess up. It's going to feel really bad. Just make the adjustments and move on because your team probably knows you're a first timer and it's okay. And there's grace for you there," Tooley says. "That's the message of Sun Moon – that God works through all the circumstances in our lives."
Sun Moon can be viewed by subscribing to Pure Flix, which offers a 7-day free trial to new members as well as three guidelines for small group discussion sessions. Viewers are encouraged to rate the movie.
— Photos by: Corbin Schmidt, Lipscomb MFA alum