Student takes on national role within public relations organization
Senior Makena Sneed recognized as PRSA Nashville scholarship winner and member of social media subcommittee with PRSSA National
Cate Zenzen |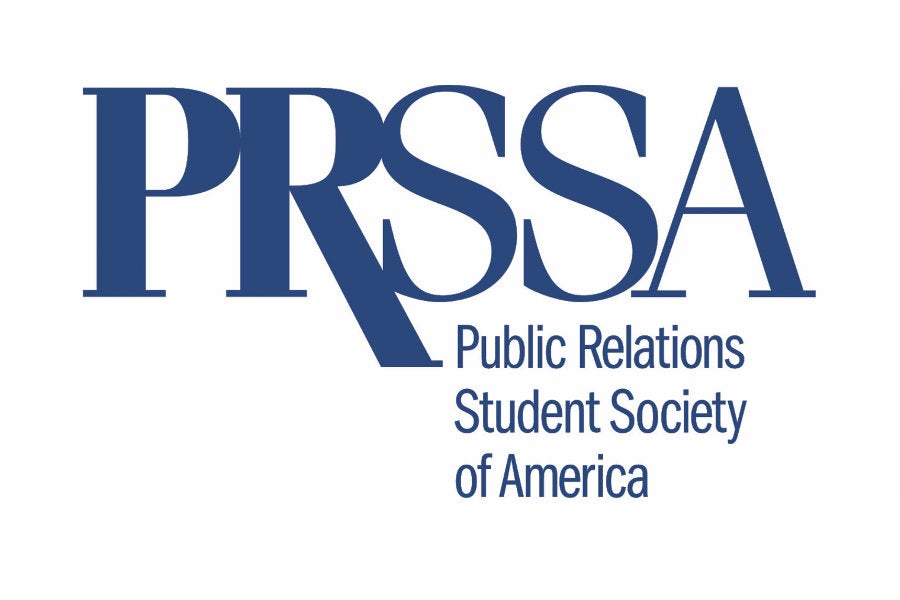 Makena Sneed discovered her love for public relations long before her first class at Lipscomb University. Now in her final semester in the School of Communication, Sneed's passion has driven her to learn more about the industry through opportunities at Lipscomb, in Nashville, and on a national level. 
Sneed first learned about the importance of communications when she took a gap year after high school to produce an immersive dance theatre production in her hometown of Denver, Colorado. The experience introduced her to multiple aspects of business, but Sneed particularly enjoyed the public relations, communications, and marketing aspects of her role. 
"I knew that I wanted to scale the work I did even larger and pursue opportunities to develop brand personas and strong stories for a living," said Sneed.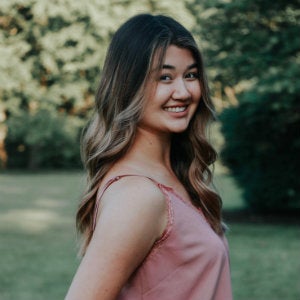 As a student, Sneed joined the Lipscomb chapter of the Public Relations Student Society of America, or PRSSA, to enhance her education. As the student division of the national professional society, PRSA, the organization broadens the professional network and educational experience of students in the public relations field. In addition to professional development, the Lipscomb chapter houses a student-run agency, Herd House. Read more about the work the students did with BNA as a client here. 
"We are so lucky to have some amazing leadership in the team who runs our on-campus chapter and I was inspired to find ways to plug into PRSSA because of what they do," said Sneed. 
Through her involvement, Sneed learned of the PRSA Nashville scholarship, awarded by the Nashville professional chapter to one student each year. The scholarship was created to support a full-time public relations student who demonstrates academic excellence and engages in professional development toward becoming a successful PR practitioner. Sneed applied and won the award. 
"This is my last semester of school, so receiving the scholarship was a great way to begin my year. Additionally, I feel so supported by the PRSA Nashville chapter. The committee has been so kind to me since the award, and I look forward to participating in PRSA as a professional in only a year or two!"
To further her knowledge and experience in public relations, particularly in social media, Sneed recently took on a role with PRSSA National as a member of their Social Media Subcommittee. Along with 10 other student representatives from across the country, she develops and distributes content for the PRSSA National social media accounts. Sneed's involvement with the organization is just a part of Lipscomb's presence within the public relations industry. 
"We have cultivated strong growth and engagement in the area of professional development for our PR students through PRSSA at Lipscomb. Makena's involvement on a national level, along with her selection as a 2020 scholarship recipient by PRSA Nashville, is an indicator of how our Lipscomb students are ambitiously making early efforts to prioritize career advancement and invest in their own success," said Aerial Ellis, advisor of Lipscomb's PRSSA chapter and Senior Counsel to the Public Relations Society of America 2020 Board of Directors. Read more about Ellis's involvement here. 
In addition to her academic involvement, Sneed just completed an internship as Social Media Marketing Intern at Nashville Soccer Club and began a new, full-time position as a User Experience Coordinator with TikTok. The company is experiencing a high level of growth in the Nashville area and Sneed admits she has already learned about technology and operations as a member of the team. Soon to graduate, she looks forward to becoming a member of the professional PRSA chapter as well as furthering her knowledge in the field of communications. 
The proliferation of new media choices in online and satellite radio is replacing the traditional media outlets as the primary source of news and entertainment. The School of Communication at Lipscomb University offers experiential learning with facilities and faculty to help students take control of and shape a career in communication. Degree programs prepare students for careers in digital, broadcast, print or public relations.