Student journalists among best in the South in recent competition
Student journalists put their skills to the test recently and proved to be among the best in the South.

Kim Chaudoin |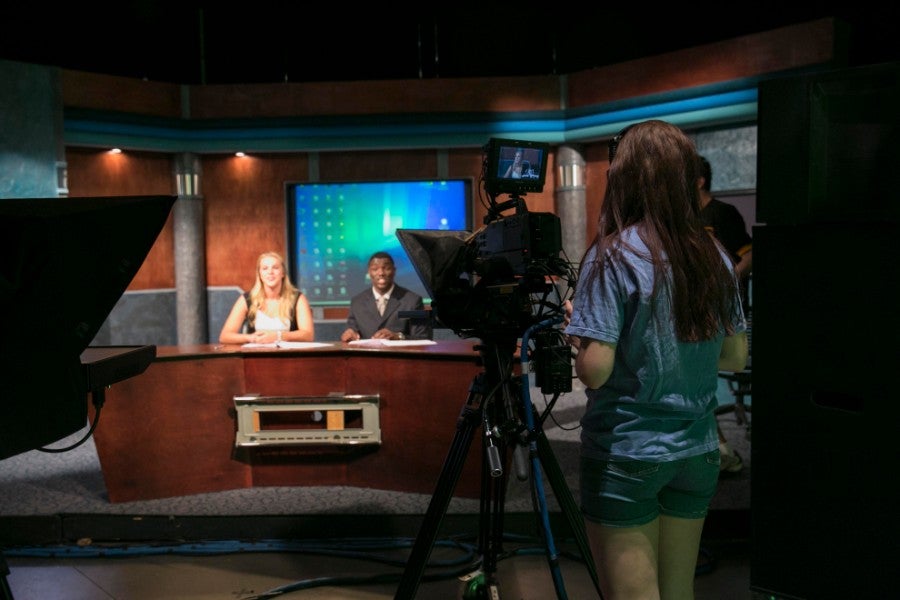 College journalists representing 32 universities and seven states gathered in Murfreesboro Feb. 14-16 for the 32nd annual Southeast Journalism Conference to hone their skills and to celebrate excellence.
Among those were a contingent of 15 Lipscomb communication students who walked home with an armful of awards and tied for third place in the state in the SEJC sweepstakes. This was the ninth time Lipscomb University has participated in the conference.
In the Best of the South competition, for which member universities submit work to be judged and rated prior to the conference, Lipscomb University won four awards. Winners include:
Erin Franklin, second place, Best  TV News Feature Reporter
Sara Jones, third place, Best Radio News Feature Reporter
Charissa Ricker, third place, Best Special Event Reporter
Lumination Network, fourth place, Best College TV Station
During the conference, journalists' talents were put to the test in on-site competitions. Lipscomb had a record year with more students winning on-site awards than ever before. Winners include:
Spencer Boehme, first place, Radio News Reporting
Erin Franklin and Cavin Jacobson, third place, TV News Reporting
LeBron Hill, first place, Op-Ed Writing
Carly Reams, third place, TV Anchoring
Russell Vannozzi, first place, Feature Writing 
Points were awarded to individuals that accumulate to university team scores. The top points-earning universities were recognized for their achievements. Lipscomb University tied with the University of Tennessee-Knoxville for third place overall.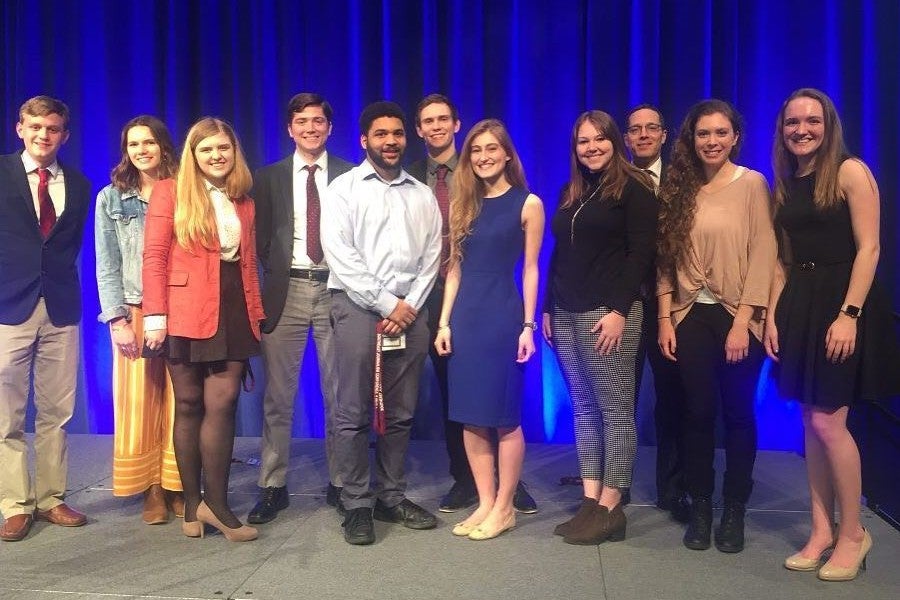 "For us to tie for third overall in the on-site competition as relative newcomers says a lot about the caliber of our students," said Jimmy McCollum, professor of communication and journalism.
McCollum said a highlight of this year's competition is that Vannozzi, a senior who has served as sports editor and managing editor for Lumination Network, won his second consecutive on-site award. 
"Russell won first place last year in the sports writing category. This year he wanted to try a different category — so he chose feature writing. And he won," said McCollum. "With him and with Lumination Editor-in-Chief Erin Franklin, a finalist in both the Best of the South awards and the On-Site Contest, we've been blessed with two of the best multimedia storytellers our program has ever had."
Lumination Network is Lipscomb University's official student news service comprised of student journalists from all majors who have a desire to submit various forms of media to be shared with the Lipscomb community. 
Lipscomb University's Department of Communication and Journalism, is housed in the College of Liberal Arts & Sciences. It offers undergraduate degree programs in public relations, journalism and new media, and advertising. 
Learn more about Lipscomb's Department of Communication and Journalism.