Lipscomb Theatre announces 2019-20 season
Each year Lipscomb Theatre delights audiences with a variety of exceptional productions showcasing student talent.
Kim Chaudoin |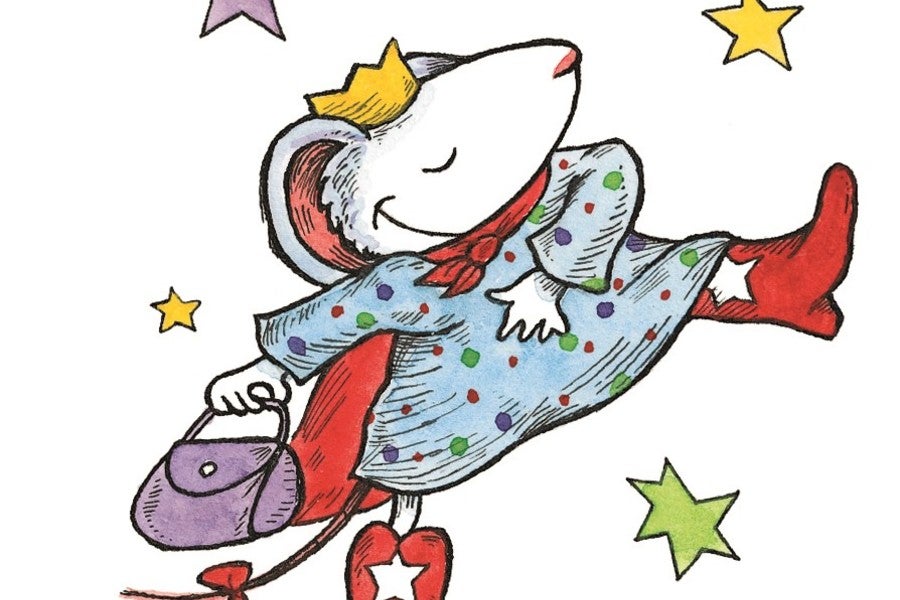 Lipscomb Theatre has announced its 2019-20 season, and it includes an exciting variety of programming for patrons of all ages. 
Beki Baker, chair of the theatre department, said each show is selected to bring unique and impactful productions to the Lipscomb community. 
"There is always much thought and strategy that goes into creating a season line-up, and I am very pleased with what will be coming to the Lipscomb stage this season," said Baker. "I am also excited to share this upcoming season with the greater Nashville community as we always welcome them to be a part of our program."
Baker has produced every theatrical production at Lipscomb University since 2014 and has been part of the theatre faculty since 2010. In 2016 and 2017, Baker was nominated for Outstanding Professor at Lipscomb University. She is also a licensed K-12 theatre teacher. Other recent awards and nominations include a First Night Star Award for her work in Nashville theatre, First Night Best Director nomination for "Dancing at Lughnasa," and BroadwayWorld Best Director nominations for "Julius Caesar" and "Pride's Crossing". She has received Kennedy Center American College Theatre Festival's Excellence in Direction awards for "Dancing at Lughnasa" and "The Crucible."
The 2019-20 season includes:
Lilly's Purple Plastic Purse
Sept. 21, 28 at 10 a.m. and 2:30 p.m.; Sept. 20, 27 at 6:30 p.m. in Shamblin Theatre
Lilly loves everything about school, especially her cool teacher, Mr. Slinger. But when Lilly brings her purple plastic purse and its treasures to school and can't wait until sharing time, Mr. Slinger confiscates her prized possessions. Lilly's fury leads to revenge and then to remorse and she sets out to make amends. This exuberant Theatre-for-Young-Audiences show is perfect for children pre-K through 4th grade.
Bright Star
Nov. 1, 2, 8, 9 at 7:30 p.m.; Nov. 3,10 at 2:30 p.m. in Collins Alumni Auditorium
Inspired by a true story and featuring the Tony®-nominated score by Steve Martin and Edie Brickell, Bright Star tells a sweeping tale of love and redemption set against the rich backdrop of the American South in the 1920s and '40s. When literary editor Alice Murphy meets a young soldier just home from World War II, he awakens her longing for the child she once lost. Haunted by their unique connection, Alice sets out on a journey to understand her past—and what she finds has the power to transform both of their lives. An uplifting theatrical journey that holds you tightly in its grasp, Bright Star is as refreshingly genuine as it is daringly hopeful.
Kindertransport
Feb. 6, 7, 8 at 7:30 p.m.; Feb. 9 at 2:30 pm in Shamblin Theatre
Between 1939 until the outbreak of World War II, nearly 10,000 Jewish children were taken from their families in Nazi-occupied Germany and sent to live with foster families in Britain. Diane Samuels' seminal play, Kindertransport, imagines the fate of one such child. 
Helga and Werner Schlesinger are parents faced with the difficult choice of keeping their beloved daughter Eva in Germany with them, or letting her become one of the Kindertransport children, who are sent to the UK, alone. When Eva arrives in London, speaking no English, and feeling very much abandoned, she is taken under the wing of Lil Miller. After she learns that her parents have failed to escape Germany, the Millers become her family and a new identity begins to form. After the war is over, she changes her name to Evelyn and acquires British citizenship. Over thirty years later, her Evelyn's grown-up daughter, Faith, stumbles across some old letters in their attic and Evelyn is forced to confront her traumatic past. Kindertransport depicts the agony of separating a child from her parents and wrestles with the consequences of that choice, an act of sacrifice that also wreaks devastating results.
Elevate
March 6 and 7 at 7:30 p.m.; March 8 at 2:30 p.m. in Shamblin Theatre
Lipscomb Theatre's resident dance company, Foundation Dance Theatre (FDT), in conjunction with invited professional choreographers and theatre dance classes present an exciting performance featuring all styles of dance including jazz, ballet, tap, theatre, modern and more. FDT company members include Lipscomb University students with a strong dance background and a passion for telling stories through movement.
As You Like It
April 16, 17, 18 at 7:30 p.m.; April 18, 19 at 2:30 p.m. in Shamblin Theatre
"All the world's a stage..."
Lipscomb Theatre partners with the Nashville Shakespeare Festival in this charming romantic comedy that centers on Rosalind and Orlando in the Forest of Arden for this pastoral adventure. One of Shakespeare's most popular comedies, featuring some of his best-loved characters, As You Like It features a series of mistaken identities and mishaps to ultimately see new friendships formed, families and lovers reunited, and the complexities of love displayed with grace and humor.
Tickets for each performance are $15 for adults and $5 for students. Purchase individual tickets here. Season ticket and two-show sampler packages are also available. Learn more here.

Lipscomb's theatre department, housed in the George Shinn College of Entertainment & the Arts offers a Bachelor of Fine Arts degree in musical theatre, acting, directing and design and a Bachelor of Arts degree in theatre and theatre education. For more information visit www.lipscomb.edu/theatre.