Lipscomb students are part of the action at this week's Nashville Fashion Week
Fashion and design students gain hands-on experience volunteering at Nashville Fashion Week events
Anna Moseley |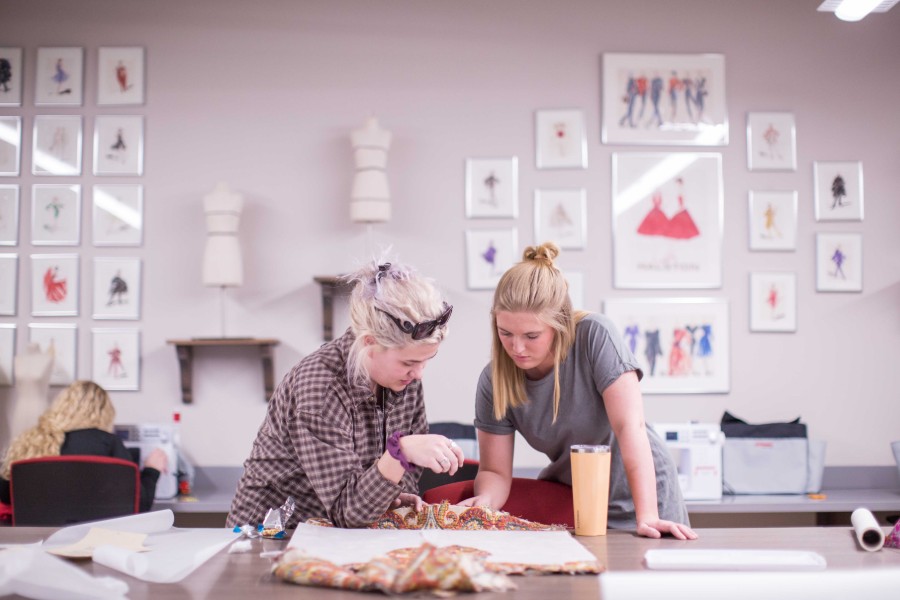 This week Nashville is dressed to the nines as Nashville Fashion Week is held throughout the city, and Lipscomb's fashion students are in the middle of the action.
With more than 75 events planned over five days, the week holds abundant opportunities for Lipscomb's student volunteers to acquire new skills and knowledge. Nashville Fashion Week includes a conference on sustainable fashion, an introductory metalsmithing class, a makeup learning lab, a marketing learning lab and more.
Lipscomb's highly personal and entrepreneurial fashion design and merchandising majors, have been a go-to source of Nashville Fashion Week workers for many years, said Kathy Bates, chair of fashion design at Lipscomb.  The event serves as a unique opportunity for students to engage in experiential learning and to hear advice from professionals in their field, she said.
This year, junior fashion merchandising major Bethanie Jones is looking forward to gaining experience by volunteering in hospitality for Nashville Fashion Week events.
"I am excited to gain experience working and learning in the fast-paced environment of the fashion industry," said Jones. "The experience of seeing the runway up close will give me a better eye for the process it takes to make a clothing line and fashion show possible."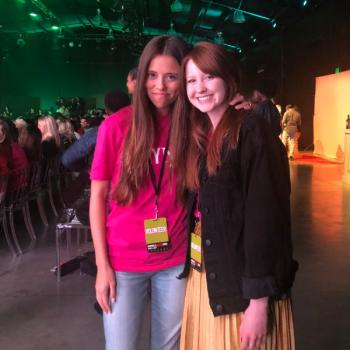 With Nashville's flourishing fashion scene and Lipscomb's close proximity to multiple retailers in the Green Hills area, Bates said the fashion department coordinates on-site visits to the various designers and retailers throughout the school year.
"Green Hills truly is an extension of our classroom," said Bates. "It is so accessible and close that we can take a trip over there within a  class timeframe. We are not confined to the classroom and have access to several high-end retailers and a lot of knowledgeable people connected with those retailers, and that gives us access to designers."
Lipscomb students not only receive opportunities to experience the fashion industry through events like Nashville Fashion Week but also through local professionals who share insight with the students.  
"We have an advisory board of professionals in the community that act as a great resource for networking opportunities for the students," said Sissy Simmons, professor of fashion and design. "We can call on them when we are looking for guest speakers, student internship opportunities and connections for our annual New York City study trip."
Both Simmons and Bates said students benefit from the one-on-one relationships with faculty, fueled by the intimate size of the program and the dedication of professors seasoned with a variety of experiences.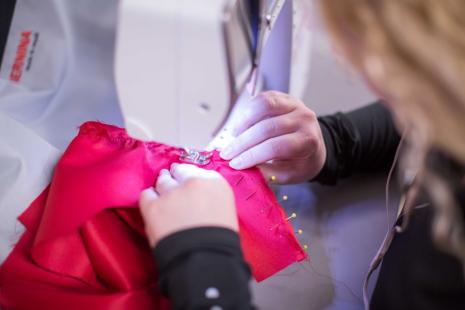 "We are a small program with committed faculty which allows for personal attention to students interest and progress," said Simmons. "That commitment and personal attention is hard to find at a big school."
After a 2018 relocation, the program fashion programs are equipped with new sewing machines, mannequins and newly renovated classrooms that provide a more conducive workspace for students.  
"The combination of working in a new clean and open space with a group of creative people and professors who are constantly pushing us to the next level with our projects will really help me to be successful in my career," said senior fashion design major Carley Flint.
With renovated workspace, improved materials and tools, historic archives featuring pieces from the world-renowned designer Halston, dedicated professors and a newly renovated location, Lipscomb's fashion and design program is guiding students to reach their desired career goals better than ever before.