Lipscomb Faculty Reading Room, 2022 Edition
Check out these books by Lipscomb faculty that are now available online for purchase.


By Janel Shoun-Smith |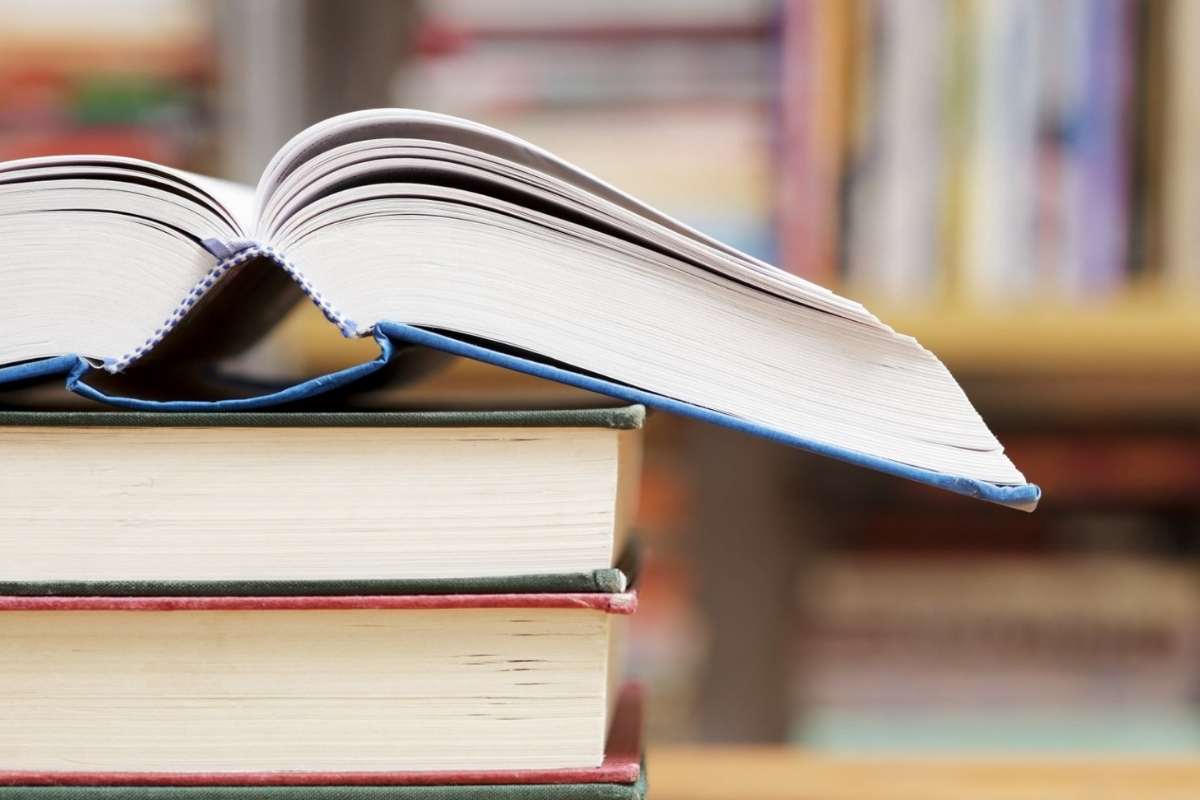 Lipscomb University faculty were busy putting pen to paper in the 2021-22 school year, exploring topics such as prayer, wisdom-based business operation, traditions, great ideas and the philosophical nature of morality.
 
These books by Lipscomb faculty are now available online for purchase.
In the Great Stream: Imagining Churches of Christ in the Christian Tradition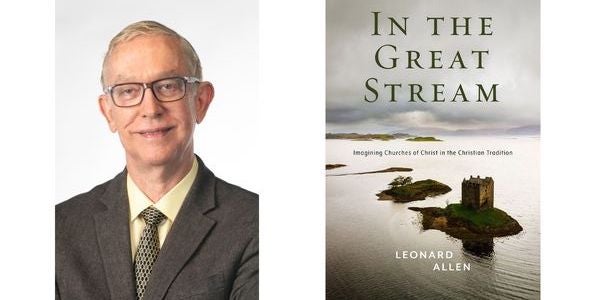 Dr. Leonard Allen (Lipscomb Dean of the College of Bible)
Abilene Christian University Press, 2021
All throughout the modern period, there has been a steady campaign for people to "think for themselves" without tradition's distorting restraint. As a result, many Christians now blindly sip a watered-down faith, marketed as "no creed but the Bible." Allen shows, however, that we are always traditioning―even if one doesn't believe in tradition. In the Great Stream explores the Great Tradition and how it can be our ally providing weight, ballast and bearings to all those who seek to live out—and to pass on—the faith.
According to a review by James L. Gorman in the journal Discipliana, "Allen urges Churches of Christ to rediscover and reclaim early Christian Tradition, following the examples of Robert Webber, J. I. Packer, D. H. Williams, and others… arguing that such rediscovery and rootedness is essential for any group who wishes to survive and thrive amid current challenges."
Allen is the author or co-author of 14 books, including Poured Out: The Spirit of God Empowering the Mission of God; Answered By Fire the Cane Ridge Revival Reconsidered; The Cruciform Church: Becoming a Cross-Shaped People in a Secular World; Distant Voices: Discovering a Forgotten Past for a Changing Church; and Things Unseen: Churches of Christ in (and after) the Modern Age.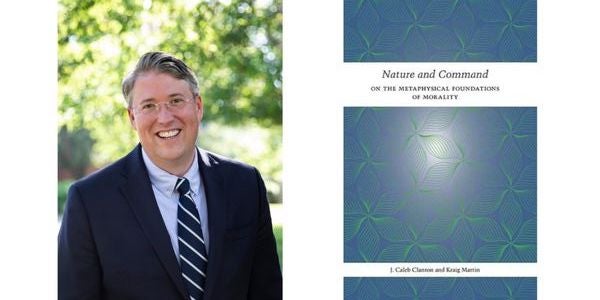 Nature and Command: On the Metaphysical Foundations of Morality
Dr. J. Caleb Clanton (Lipscomb Research Professor in Philosophy) and Dr. Kraig Martin
University of Tennessee Press, 2022

Since at least the time of Plato, religious explanations of the metaphysical foundations of morality have typically fallen into one of two camps: natural law theory, according to which morality is fundamentally explained by facts about human nature—facts that God is responsible for—and divine command theory, which holds that moral obligations arise directly from God's commands or some other prescriptive act of the divine will.
The authors offer an accessible analysis of these traditional views, reconstruct the various arguments for and against them, and offer an extended consideration of the historical emergence of the divide between these positions within the Christian tradition. Nature and Command goes on to develop and defend a theory that combines these two views—a metaethical approach that has not yet received the scholarly attention it deserves.
Clanton is one of Lipscomb's most prolific writers, having authored or edited several books, including: Restoration and Philosophy; Philosophy of Religion in the Classical American Tradition; The Philosophy of Religion of Alexander Campbell, winner of the Lester McAllister Prize; The Ethics of Citizenship; and Religion & Democratic Citizenship.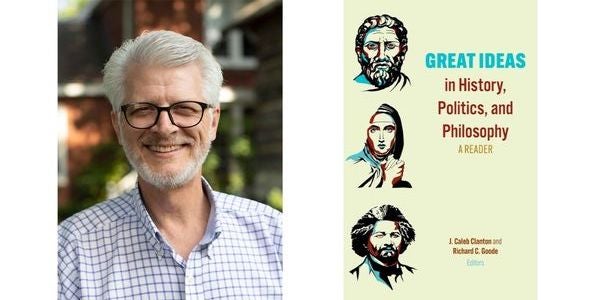 Great Ideas in History, Politics & Philosophy: A Reader
Dr. J Caleb Clanton (Lipscomb Research Professor of Philosophy) and Dr. Richard Goode (Lipscomb Professor of History), editors
Baylor University Press, 2021
With the world at our fingertips through the internet, it can be paralyzing and overwhelming to take in all the information available. What's needed is a way to tune out the noise and home in on foundational ideas that can help us better navigate the complexities of our highly interconnected age. This volume offers streamlined access to seminal passages from some of the most important texts in human history―the great ideas―that have influenced and enriched human experience, cultures and civilizations for centuries. Selections are drawn from a variety of key traditions and historical contexts, including ancient Greece, China, India, and Rome; Judaism, early Christianity, and classical Islam; medieval Europe; the Renaissance and exploration period; the early modern period and Enlightenment; and early U.S. history.
Other books by Goode include And the Criminals With Him: Essays in Honor of Will D. Campbell; Writings on Reconciliation and Resistance and Crashing the Idols: The Vocation of Will D. Campbell.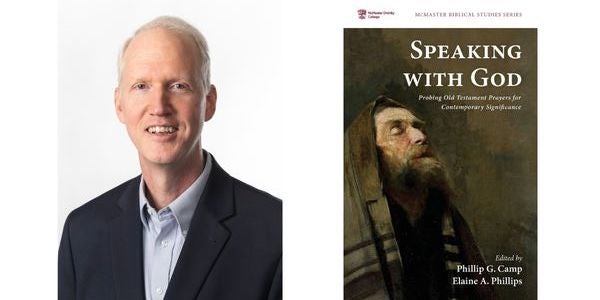 Speaking with God: Probing Old Testament Prayers for Contemporary Significance
Dr. Phillip G. Camp (Lipscomb Professor of Bible) & Dr. Elaine A. Phillips, editors Pickwick Publications, 2021
"Incline your ear, O Lord, and answer me, for I am poor and needy!" (Ps 86:1).
God's people, past and present, know that the Lord of all creation listens to their prayers for mercy, help, forgiveness and justice. God's people cry out to the heart of their God, sometimes through intense struggle and perplexity, and they expect an answer. There can be no less in a true relationship. They also celebrate their experiences of God's faithfulness. There is no area of life outside the bounds of prayer.
The essays in this collection, written by Biblical scholars, explore Old Testament prayers in order to enrich our understanding of Israel's beliefs about and relationship with God. Equally important for each of the authors is the following question: Why do these prayers matter for the life of the church today?
Camp's other books include Finding Your Way: A Guide to Seminary Life and Beyond; Living as the Community of God: Moses Speaks to the Church in Deuteronomy; and Praying with Ancient Israel: Exploring the Theology of Prayer in the Old Testament.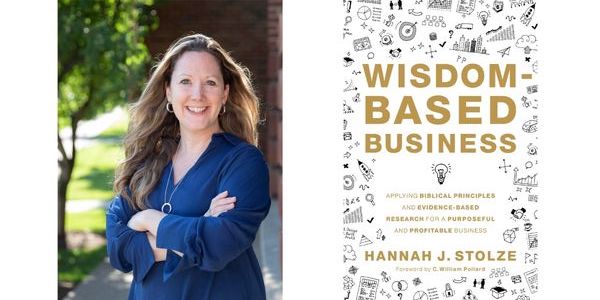 Wisdom-Based Business: Applying Biblical Principles and Evidence-Based Research for a Purposeful and Profitable Business
Dr. Hannah Stolze (Lipscomb Associate Professor and Director of the Center for Transformative Sales & Supply Chain Leadership)
Zondervan Academic, 2021
At its best, business is both purposeful and profitable, dynamic and gainful, commercial and rewarding. Far from being opposites, good business and good behavior go hand-in-hand, and Biblical principles can align with best practices. Stolze draws principles from the Bible's wisdom literature and from evidence-based research to create a framework for business that is oriented toward excellence and sustainability.
Any Christian who works in the marketplace or is training to work in the marketplace will benefit from this book's practical guidance on how to reflect Christian values in their corporate tasks and strategies—and on how those values can be, not hindrances, but keys to success.