Lipscomb faculty empower the hands of service locally and around the world
Lipscomb's longtime community engagement results in answers to questions for MNPS, nonprofit clinics, social enterprises and others.
By Janel Shoun-Smith |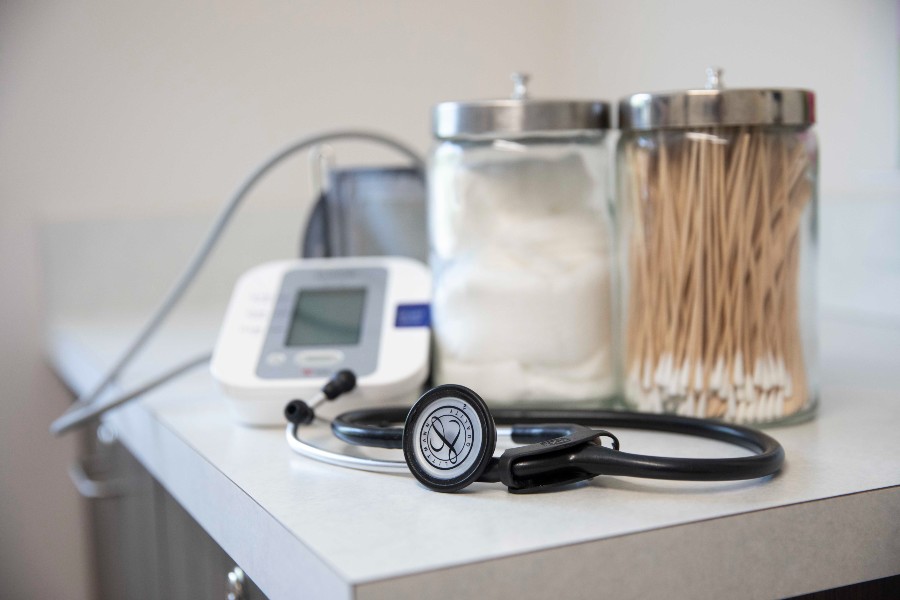 Since its founding, Lipscomb University has been reaching out the hands of service to those in its surrounding community. What started with one man's devotion to nursing the most vulnerable during the cholera epidemic of 1849 ballooned into an average of 60,000 service hours per year carried out by students in the last decade.
In addition to the godly service provided each year, today's faculty are building on those service relationships, using the scientific method and their scholarly expertise, to answer on-the-ground, applicable questions and to determine the most effective and impactful ways to serve and benefit both its surrounding community and the world at-large.
Keep reading to see how Lipscomb's faculty are bringing more power to the hands of service at Lipscomb:
Improving the health of at-risk people by having a mental health counselor available within a few feet instead of a few miles.
Building a better teacher by training and licensing current teaching assistants.
Finding a better way to teach students behind prison walls.
How to keep a business afloat while also serving the needs of employees who are trauma-survivors?
Behavioral Health Initiative 
Since 2018, Dr. Douglas Ribeiro, director of graduate counseling, has placed 144 of Lipscomb's mental health counseling students as interns who treat underserved patient populations in medical clinics all over Nashville. His Behavioral Health Initiative is built on the idea that "by integrating counselors into traditional primary care physician offices, the counselor and the physician can collaborate on-site about how to best serve the patient and to provide the needed care right away," he said.
The Health Resources and Services Administration, an agency of the U.S. Department of Health and Human Services, has funded the initiative with a $3.6 million grant to not only enhance patient care for underserved populations such as victims of the opioid epidemic, immigrants and non-English-speaking residents, but also to learn and test how integrated health care can best be implemented to help patients.
In addition to hosting annual conferences on integrated health care best practices that have drawn more than 100 participants annually since 2019 (excluding 2020), the initiative has opened up relationships between Lipscomb's College of Liberal Arts & Sciences and the College of Pharmacy & Health Sciences to implement additional studies on interprofessional education in the health sciences, said Ribeiro.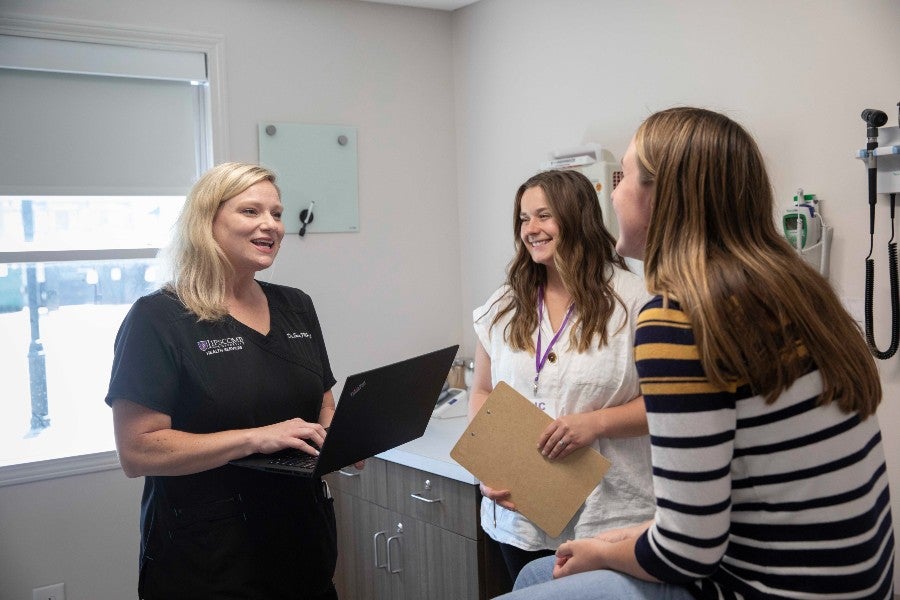 Lipscomb faculty from counseling, pharmacy, nutrition and nursing are all involved in carrying out an ongoing study of Lipscomb's own students and faculty to explore how preconceived stereotypes can impede collaboration among the future health science professionals. 
"One of the big things we have seen is that often mental health students were hesitant to step into a medical area, and felt that their skills were not appropriate for that setting," said Ribeiro. "We saw that as they progressed through their clinical experiences, they became much more confident in their knowledge and their sense of value to the team."
"By having a mental health professional as part of the team, it frees up nurses and physicians to do what they do best and allows mental health professionals to do what they do best. It helps the whole team be satisfied and effective in their work," Ribeiro said.
These observations led Ribeiro to partner with Dr. Lindsey Miller, associate professor of pharmacy practice, on an ongoing study of burnout and well-being among pharmacy students and faculty on campus. The professors screened participants for depression, anxiety, alcohol and drug use, collecting data from August 2020 to the end of this past spring semester.
In addition, Ribeiro and Dr. Melanie Morris, associate professor in graduate counseling, have presented twice at the Association for Counselor Education and Supervision annual conferences on how to secure funding for, and a best practices toolkit for, training counseling students to work in integrated health care settings.
READ MORE: Ribeiro's behavioral health initiative has expanded over the years.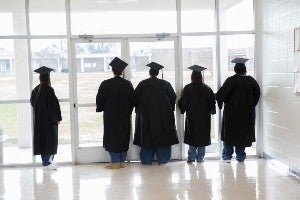 Diversity in Teaching
Five years ago, Dr. Ally Hauptman, associate professor; Dr. Kristin Baese, assistant professor; and Laura Delgado, program director; all in Lipscomb's College of Education, surmised that current in-classroom teaching assistants would make excellent, more relatable teachers in Nashville's ethnically diverse K-12 classrooms.
The Tennessee Higher Education Commission agreed and has awarded more than $260,000 in Diversity in Teaching Grants to Lipscomb to create a pipeline for Metro Nashville Public Schools' (MNPS) dedicated educational assistants (EA) already working in the district to become lead teachers in the classroom.
Today 18 fellows have all begun teaching in Nashville schools, and the EA Fellows Program served as a model for a 2021 article published in Kappan, a publication of Phi Delta Kappa, a professional magazine for those involved in K-12 education. The creators of the pipeline highlighted the strengths of the paraprofessional pool; the program's cohort model and assigned mentors; and the longevity of the graduates in MNPS schools as factors in its success. 
"We wanted to find people who already know and love education and are serving our kids in Metro but who didn't necessarily have the opportunity they wanted to become teachers. So pulling from the educational assistant pool makes the most sense," said Hauptman. 
"It's a relatively untapped pool, at least in Tennessee," said Delgado. "People are starting to recognize that if you are looking for ways to offer more diverse pipelines to the profession, going after current paraprofessionals of color is, in theory, a high return and a quick turn-around."
EAs already have college degrees and only need licensure courses to teach. They know the reality of public schools, and for many, the only barrier to becoming licensed is the cost, she said.
The EA fellows model provides EAs with a scholarship to Lipscomb, tutoring for the licensure exam and professional development and an assigned Lipscomb faculty mentor once teaching.
READ MORE: The Pionero Scholars' pipeline program funnels local high school grads into local classrooms as teachers.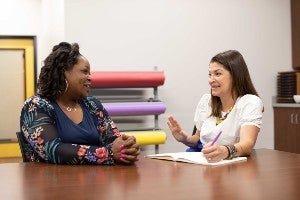 Curriculum and community in a women's prison
Since it was established in 2007, the Lipscomb Initiative For Education (LIFE) has impacted 216 lives of both inside and outside students taking classes in the Debra K. Johnson Rehabilitation Center through the power of education. LIFE provides for-credit undergraduate- and graduate-level classes within the prison walls where traditional Lipscomb students come to study alongside inmates. This unique experience has also provided inspiration and fuel for professors who teach in the program and must craft their curriculum for "inside students" who often have no Internet and different life experiences from those of traditional students.
Cecelia Ramsey, lecturer in French, wanted to honor those differences when she was preparing to teach elementary French to inside students to fulfill Lipscomb's foreign language requirement for a degree. She found a solution in Dr. Kelly Kidder's draft of a French textbook she developed during a sabbatical using literary themes to teach undergraduates elementary French.
"So much in language textbooks is built around helping people become efficient tourists," said Kidder, associate professor with expertise in second language acquisition. "I was disillusioned with that approach to teaching French already, so I wrote a modern adaptation of Cyrano de Bergerac, a French classic.
"By using a narrative, it's so much easier for students to talk about the characters' relationships with family, etc. It allows for exploration of themes, without it being completely relegated to the student's own experiences," she said.
With restrictions on the media equipment she could use in the prison, Ramsey was eager to experiment with Kidder's unpublished textbook and pilot its use with the LIFE program. 
"The way I wrote the textbook was designed to make the best use of what we know about how people process language. So it is very accessible from the beginning. I've inserted pictures within the story, and there are yes-or-no questions that I designed to be comprehensible," said Kidder.
Ramsey agreed. "On day one they were reading a chapter in a new language, and they were stunned that they could do it," Ramsey said. "One of my best experiences at the prison was realizing just how empowering those moments are for them."
Kidder and Ramsey presented a paper on the development and effective use of the textbook in the unique instructional environment of the prison setting at the Midwest Modern Language Association conference in fall 2021. 
Hearing that talk, a professor at Texas Christian University invited Kidder to come speak on strategies for teaching adult learners for her TCU students headed into a service-learning project to teach English to facilities workers on the campus.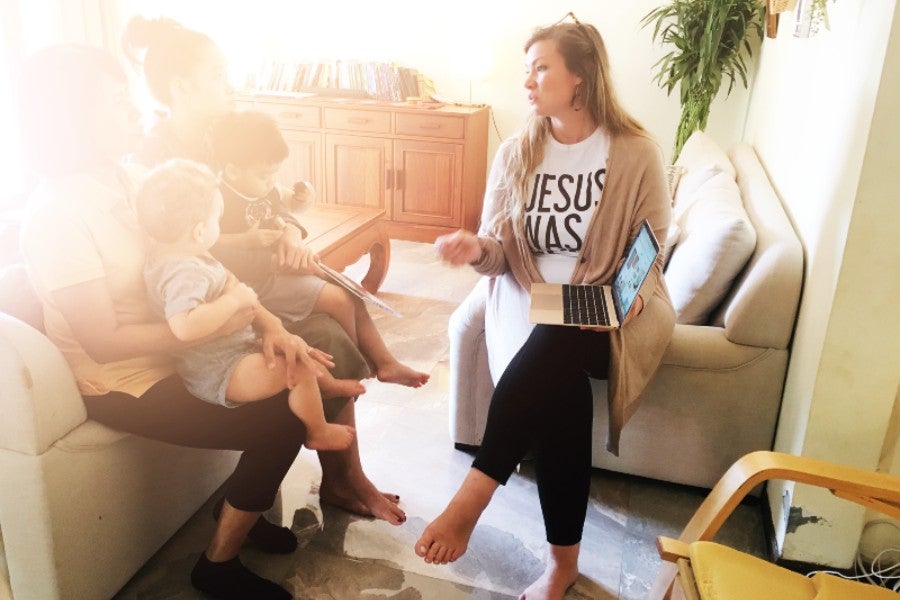 Freedom Business Alliance code of ethics
In January 2015, Lipscomb University launched its Business as Mission (BAM) program, teaching students how to establish a profitable business as a way to work for the common good and to fuel solutions to society's toughest problems both locally and globally.
As a combination of business skills, faith and Kingdom mission, such social enterprises worldwide are changing the lives of at-risk populations and providing resources to disadvantaged communities.
Lipscomb students alone annually raise thousands of dollars through on-campus micro-businesses to fund social enterprises and challenged entrepreneurs around the globe. BAM students and professors in particular provide consultations and professional development to entrepreneurs in challenging environments.
Dr. Lauren Pinkston, assistant professor in business as mission, not only guides students carrying out these valuable services, but now she is helping to guide a national organization devoted to nurturing social enterprises that employ victims of human trafficking or other trauma.
The Freedom Business Alliance is a national industry association nurturing companies that strive to provide a safe working environment to victims of trauma while also operating a sustainable business. 
Pinkston is bringing her experience fighting trafficking in Southeast Asia, with the United Nations for a short time as well as several other grassroots organizations, to a qualitative research project to collect and analyze data on such social enterprises worldwide. The assessment will be used to establish a code of best practices for social enterprises, one that is based on empirical data, Pinkston said.
"Having worked in that sector myself, I know there are so many people with great intentions who don't have the support or the guidance to hold themselves accountable," said Pinkston, who also presented at this year's U.N. Commission on the Rights of Women. "A lot of these types of business ventures are created as a means to an end – to rehabilitate survivors or people from group homes because they need a job to avoid moving back into exploitation. So there are a lot of people running these businesses who are not trained businesspeople."
A common code of ethics for practices such as ethical employment policies, connecting employees with their home community and strategies for connecting with the Western market will not only help such organizations avoid legal pitfalls, but will also help them establish sustainable sales and income, said Pinkston.
"We want to show these organizations how to move forward with assurance that their businesses will remain profitable," she said.