January Virtual Conversation focuses on racial reconciliation
David M. Bailey, CEO and founder of Arrabon, speaks in the LipscombLEADS Virtual Converstion Series.
From staff reports |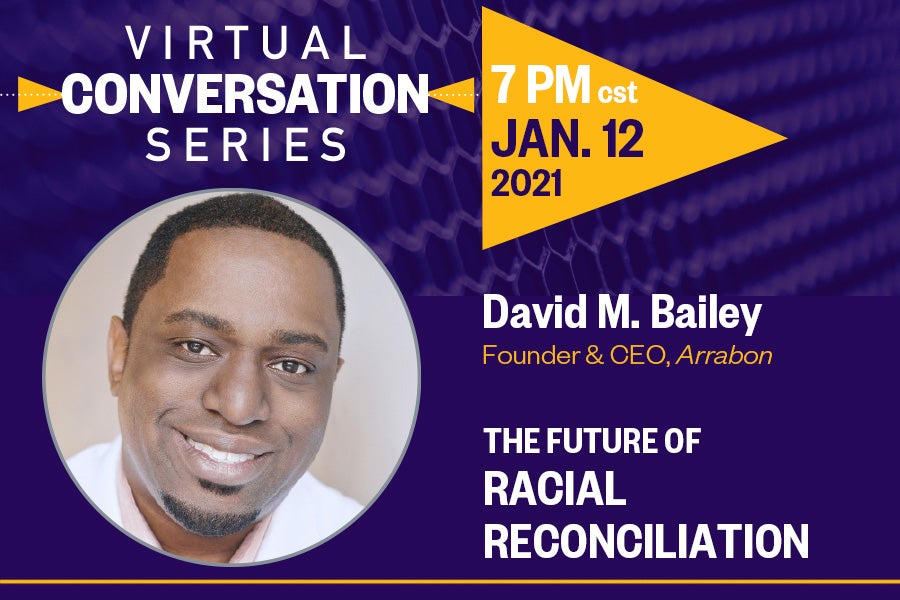 This past fall Lipscomb University debuted the LipscombLEADS Virtual Conversation Series, a virtual forum that convenes national thought leaders who will share their insight on our changing world and the exciting future ahead. Each of the six sessions features an interview with a leading expert who motivates listeners to share ideas, explore future trends and engage with an empowering and inspiring mindset. 
The next session will feature speaker David Bailey, founder and CEO of Arrabon, on Jan. 12  who will speak on "The Future of Higher Education."
The virtual sessions are free to attend, but registration is required. The complete series schedule and registration information are available at www.lipscomb.edu/vcs.
The remaining speakers are Sue Cunningham, president of the Council for Advancement and Support of Education, "The Future of Philanthropy" on Feb. 9; and Bob Goff, author and founder of Love Does, "The Future of You" on March 9. 
"In the spirit of LipscombLEADS, these national thought leaders will provide insights for the Lipscomb community that are essential for us to understand and make a difference in the chaotic and changing world we find ourselves in," said John Lowry, senior vice president for advancement.
About the Speaker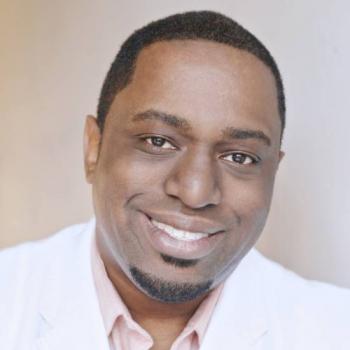 David Bailey
Bailey is a public theologian and culture maker who believes the church should lead by example in effective cross-cultural engagement and practices in reconciliation. He's the CEO and founder of Arrabon, an organization that builds reconciling communities in the midst of a digital, diverse and divided world. 
Bailey is an active speaker, consultant and strategist for many national organizations about cultural intelligence and culture-making. He is the co-author of the Race, Class, and the Kingdom of God study series. Bailey is the executive producer of documentary "11am: Hope for America's Most Segregated Hour" and "The Urban Doxology Project." He's rooted at East End Fellowship and serves on the preaching team. Bailey said his greatest honor in life is to be married to his wonderful wife, Joy. The couple lives in Richmond, Virginia.
 
Upcoming Speakers in the Series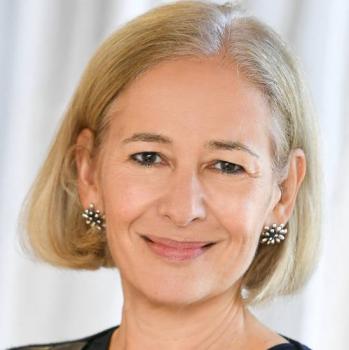 Sue Cunningham
Cunningham is president and CEO of the Council for Advancement and Support of Education (CASE), which supports circa 3,500 schools, colleges and universities worldwide in developing their alumni relations, communications, fundraising and marketing operations. As CASE president and CEO, Cunningham provides strategic and operational leadership for one of the largest associations of education-related institutions in the world with members in over 80 countries. She became president of CASE in March 2015.
While at CASE, Cunningham engaged CASE and thousands of its volunteers in a comprehensive strategic planning process resulting in Reimagining CASE: 2017- 2021, an ambitious and comprehensive framework for serving CASE's members and championing education worldwide. This volunteer and member engagement has also resulted in a comprehensive effort to refine CASE's governance structure to more effectively support CASE's global reach and service to members.
Prior to her appointment to CASE, Cunningham served as vice-principal for advancement at the University of Melbourne where she led the Believe campaign resulting in surpassing its $500 million goal; and the director of development for the University of Oxford where she led a development team in the execution of the largest fundraising campaign outside of the United States: the Oxford Thinking Campaign, with a goal, when launched, of £1.25 billion. She served as director of development at Christ Church, Oxford and as director of external relations at St. Andrews University.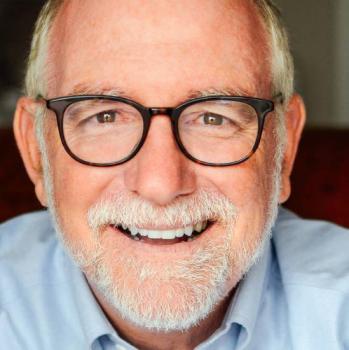 Bob Goff
Goff is the author of the New York Times bestselling books Love Does, Everybody, Always and his latest NYT best seller, Dream Big in 2020. He is the Honorary Consul to the Republic of Uganda, an attorney, and the founder of Love Does—a nonprofit human rights organization operating in Uganda, India, Nepal, Iraq and Somalia. 
Goff is a lover of balloons, cake pops and helping people pursue their big dreams. His greatest ambitions in life are to love others, do stuff, and, most importantly, to hold hands with his wife, Maria Goff, and spend time with their amazing kids. For more, check out BobGoff.com and LoveDoes.org