Horton and Butler honored as Miss Lipscomb and Bachelor of Ugliness
Each year, per tradition, Lipscomb faculty, staff, administration and the student body elect two seniors they feel most embody the ideals of the University
Cate Zenzen |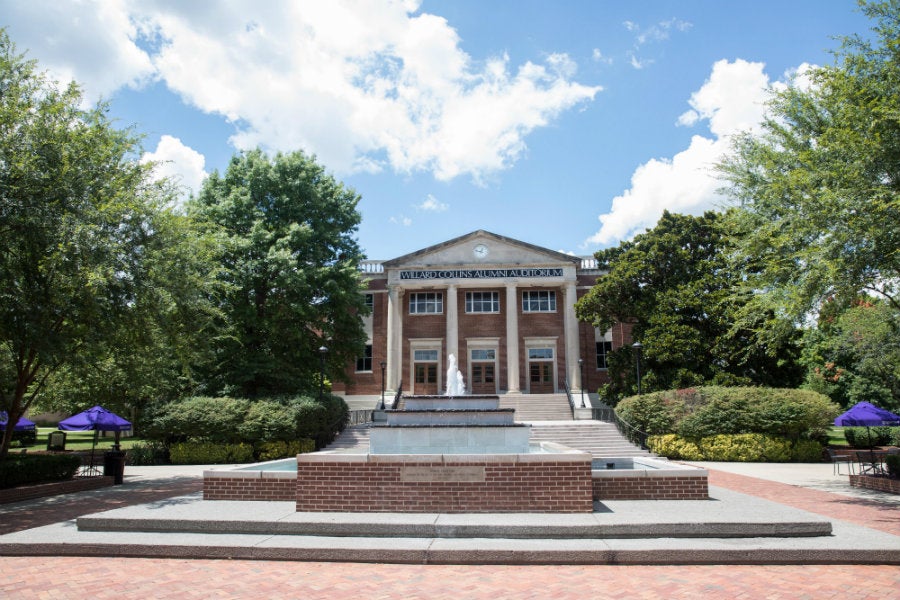 In continuation of a longstanding tradition at Lipscomb University, two graduating seniors were given the honor of Miss Lipscomb and Bachelor of Ugliness 2019. A misleading title, the Bachelor of Ugliness award came to David Lipscomb College after its origin at Vanderbilt in 1885. At the time, the title was given to a member of the infamous all-male Bachelor's Club and later opened to all students, with the addition of the Miss Lipscomb honor. Today the recognition is given to students who are nominated by faculty, staff and administrators, and chosen by the student body. 
Breckin Horton and Butler Bowen were selected as the seniors who most embody the ideals of Lipscomb University. Both students are active in social clubs, the Student Government Association and campus events.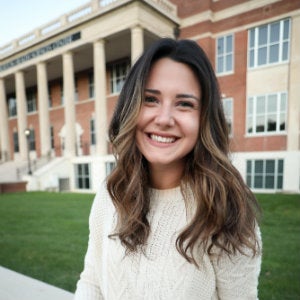 Horton is a pre-medicine, biochemistry major and Ward Scholar from Spiro, Oklahoma. She is involved in numerous on-campus organizations such as the Joshua Project and Mu Epsilon Delta, and has participated in both Global Learning and Lipscomb Missions trips. The honor of being selected as Miss Lipscomb is not lost on Horton, who is excited to have her name added to the list of title holders before her.
"Because I have watched three other amazing women I admire receive the honor of Miss Lipscomb, I am humbled. Lipscomb is a special place, full of amazing young women who teach me, correct me, love me, and encourage me. This is a treasure I will carry with me as I leave this place," said Horton.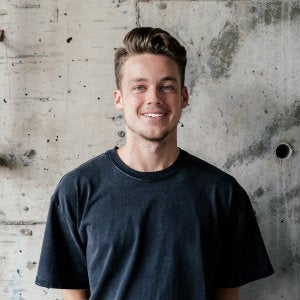 Bowen is a finance major from Nashville. He was on Quest Team, is an avid fan of Lipscomb  athletics, and also participated in several missions trips to Honduras. Bowen has been a member of the Lipscomb community since kindergarten, having graduated from Lipscomb Academy. Despite the odd title, "Bachelor of Ugliness," He understands the significance of representing the student body in such a way.
"To me, the Bachelor of Ugliness means someone that exemplifies the characteristics of our University in the way they carry themselves. In no way do I believe I was the most deserving of this title, but I am extremely honored that my classmates elected me," said Bowen. 
These titles are just another memory Horton and Butler will cherish as they graduate. Both openly expressed their gratitude for the Lipscomb community, and the blessings they receive from the relationships they have with professors and fellow students. 
"I love that many of my friendships are with people who have a different faith story than me, don't look just like me, and don't see the world exactly as I see it. I love that I feel confident in my ability to professionally succeed due to the preparation I have received in my degree program and through the HPAC office. Lipscomb has become my home away from home," said Horton. 
"It is so special to go to a school where faculty and staff care so much about you. They are a big part of what makes this school what it is. Lipscomb truly is a family and this place has given me everything I could ever need. I could never repay it," said Bowen.