Department of Theatre announces slate of shows for 2021-22 season
The Lipscomb Department of Theatre is back with a full slate of shows, and audiences, with Mamma Mia! kicking things off in the fall.
Logan Butts |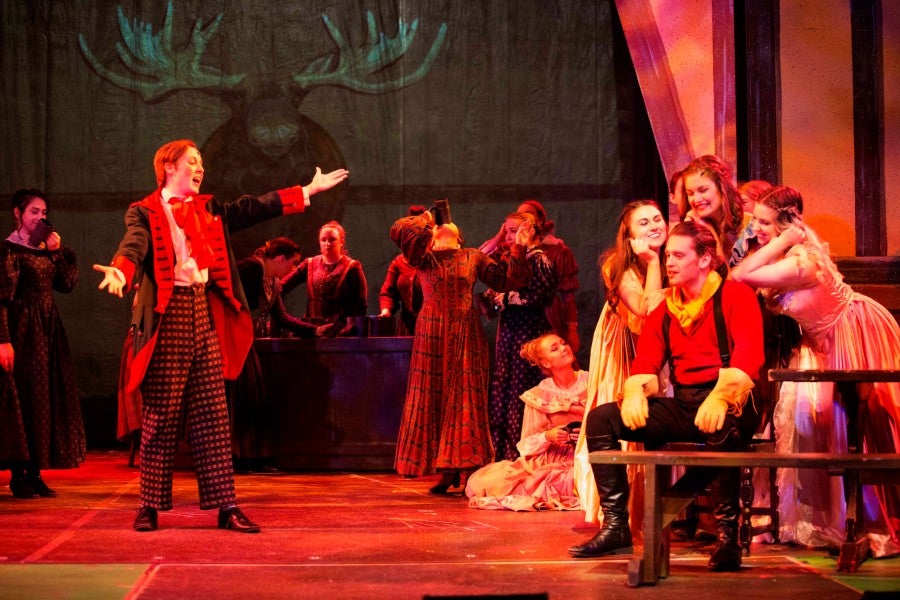 The Lipscomb University Department of Theatre has announced a full slate of performances for the upcoming 2021-22 school year, including a fall musical and an array of shows in the spring. 
Following more than a year of performances without audiences, the department is greatly looking forward to once again performing in front of a crowd. 
"We couldn't be more excited to have the opportunity for live theatre," Department of Theatre chair Beki Baker said. "That's the key component of theater, that it's live. So we wanted to pick some shows that were exciting, that would help bring audiences back in and get to know us if they haven't gotten to know us before." 
Baker will be directing the school year's first performance, an adaptation of the hit musical Mamma Mia!. The show is set to run from November 5-14 with auditions taking place on August 30. 
"That's why we selected Mamma Mia! as our opening musical," Baker said. "It's big, it's light, it's dancey, it's fun. And it has some great messages like how do you move forward with your life as you reconcile your past?" 
Mamma Mia!, which premiered on stage in 1999, is a jukebox musical featuring the songs of Swedish hitmakers ABBA. It was also made into a feature film in 2008 starring Meryl Streep. Baker says the production will provide a variety of roles for theatre students. 
"It has lots of really nice roles for all sorts of different students," Baker said. "There's a lot of strong female leads and some great roles for men. We're coming back big and full-on." 
The theatre department also announced a trio of productions for the spring. The spring opener will be the play When She Had Wings, which will be directed by Bakari King. King, who is an adjunct professor in the theatre department, is heavily involved in the Nashville theatre scene. The show will take place February 4-13. 
"It's a really fun, exciting, very physical play about a young girl who's about 10 years old, and she believed that she could fly long before she could walk," Baker said. 
Foundation Dance Theatre, the resident dance company of Lipscomb's theatre department, will continue their spring dance concert series Elevate with a series of performances on March 4-6. Lipscomb faculty Leigh Anne Ervin and Kari Smith will co-direct the production. 
"They have dances of all sorts - ballet, jazz, tap, modern, hip hop, Broadway jazz," Baker said. "It's really about storytelling. And it's always a fun time."
The 2020-21 season will conclude with a rendition of William Shakespeare's Romeo and Juliet, which will take place April 8-16. Lipscomb professor Nat McIntyre will direct. 
"Nat McIntyre's directing, and he is trained at the Old Globe," Baker said. "So he loves Shakespeare, he directs a lot of Shakespeare and, and that'll be a really visceral, raw, exciting thing to jump into as well." 
The theatre department is looking forward to some normalcy, considering they haven't completed a full slate since the 2018-19 season. They had to push their spring 2020 opener back to fall of 2020, and it was eventually performed outdoors at Lipscomb's amphitheater with no audience. It was instead filmed for viewers to see online. Like many of the department's productions in 2020, it was uploaded to the College of Entertainment and the Arts' YouTube channel. 
"It was really nice working with the Department of Cinematic Arts," Baker said. "Collaborating with them in true CEA spirit to make those.
"We didn't take off during the pandemic. We didn't just sort of sit back. We were pushing ourselves to try new things, to explore things in new ways. And I think we're better artists for it."