Delta Omega, Theta Psi Full Moon Fest set for April 6
Office of Public Relations & Communications |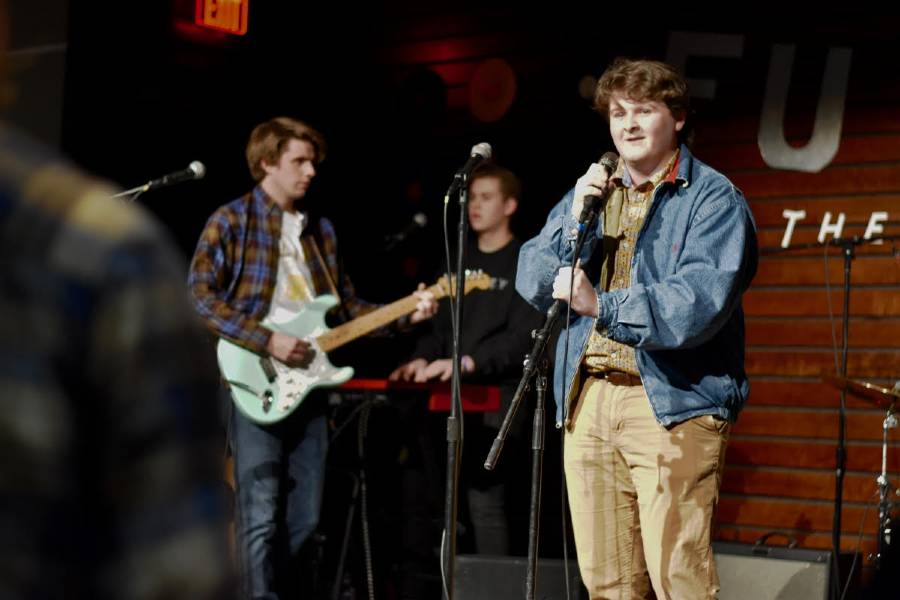 The Lipscomb community once again has an opportunity to enjoy the musical talents of students while benefiting a philanthropy project. 
Full Moon Fest 2021 is set for Tuesday, April 6 at 6 p.m. CST. The show is hosted and performed by members of Delta Omega and Theta Psi social clubs. In this year's production, students will cover some of today's most popular songs.
Due to the COVID-19 pandemic, there will be a limited in-person audience exclusively for Lipscomb students. Students may purchase tickets, t-shirts and stickers on campus during the school day in Bennett Campus Center. The show will also be streamed live at bit.ly/FullMoonFest21 for faculty, staff, family, friends and alumni across the country to be able to join in on the fun.
Each year proceeds from Full Moon Fest ticket and t-shirt sales goes to fund the student organizations' annual philanthropic projects, said Erika Plunkett, event organizer. This year's philanthropy project is Youth Encouragement Services. Gifts to the project may also be made via Venmo to @Delta-Omega-07. The clubs are also sponsoring a donation day in partnership with Shake Shack near the Lipscomb campus, located at 4031 Hillsboro Pike, Suite 904, on April 6 from 11 a.m.-9 p.m. By using the code "donation" on the app, web or kiosk when making purchases during that time, 25% of the total meal purchase will go toward the YES project.