College of Bible and Ministry
The College of Bible and Ministry plays a vital role in the university's Christian identity and mission. In keeping with the intention of the school's founders, all students study the Bible as an integral part of their academic life at Lipscomb. The goal for all Lipscomb students is threefold: (1) to develop a biblical worldview, (2) to form habits that will shape them for a lifetime, and (3) to launch out into the world to fulfill a calling, not simply a career.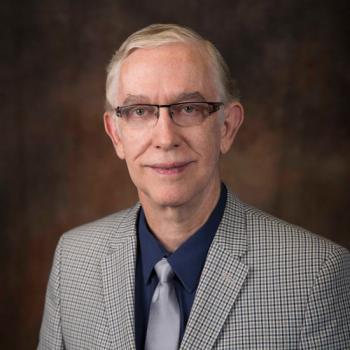 Beyond this, the College of Bible and Ministry prepares students who major in Bible for careers in congregational ministry, missions, and teaching of the Bible. Our mission is to prepare Christians for servant leadership in God's kingdom (especially the church) by providing education in Scripture, theology, church history, and the skills of ministry.
We are here to equip those called by God to serve Christ's mission in the world, by the power of the Holy Spirit. All of our faculty members have a deep love for the church and a long experience serving it. We are committed to the truth and authority of Scripture and share a deep passion to use it to prepare men and women to serve the great mission of God.
It is a joy and honor to lead this college, building on Lipscomb's 127-year legacy.

C. Leonard Allen
Dean