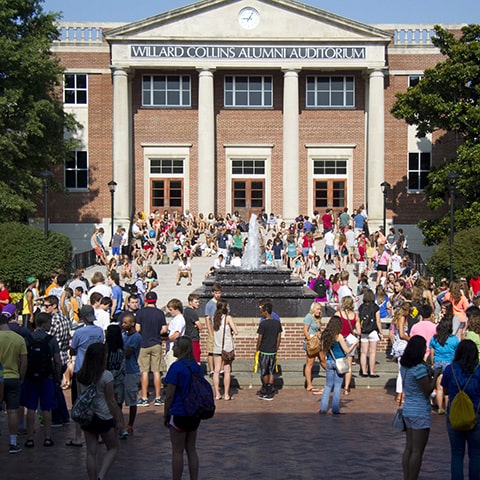 About the Campaign
Envision a world in which communities thrive. The local schools excel. Regional and national businesses bolster the economy. Innovative technologies make people healthier.
Churches bring healing and inspiration to neighborhoods. You are uniquely positioned to see this vision as a reality, because you are a part of it. Leaders like you bring wisdom and grace to every person and to every aspect of life. Leaders like you serve Christ's Kingdom and by doing so, empower others to flourish.
For more than 125 years, Lipscomb University has played an important role in our world by producing such leaders through its unbroken commitment to the mission of integrating academic excellence and Christian faith. We have remained steadfast to this mission because Christian higher education is among the most influential means for raising up leaders who will positively impact the world through servant leadership. As a partner with Lipscomb in this crucial work, we know you understand what's at stake.
For Lipscomb to fully live into its calling, we are pleased to present LipscombLEADS – a $250 million comprehensive campaign designed to produce the resources for building the next national Christian university. We ask you to journey three paths with us: A Best in Class Academic Program; A Transformative Student Experience; and A Model for Sustained Success. By coming together, we can harness the resources it will take to build and sustain a future in which LipscombLEADS.
Join this vision, and lead with us into the future.